The matchup with the Patriots Sunday (1 p.m.-Cincinnati's Channel 12) may be Tom Brady's Homecoming, but the Bengals aren't the ones wearing the letter jackets as they stalk their first win in Foxboro since the year the ball went through Buckner's legs.
That would be 1986 when the Red Sox lost the World Series and the New England faithful is in a similar lather awash in World War II-sized headlines as they pay five times the price of a ticket to view Brady's first home game since getting out of Roger Goodell's doghouse.
The Bengals.com Media Roundtable gives a heavy edge to the Patriots and their iconic quarterback and they don't have to leave the stat sheet.
Bengals radio analyst Dave Lapham, one of the most accomplished Massachusetts football schoolboys ever, returns home and gives the edge to a Patriots team that is as well coached as he's ever seen.
Ron Borges, The Boston Herald's estimable columnist and Pro Football Hall of Fame selector who has been charting Patriots plays for five decades, simply looks at Brady's dominance at Gillette Stadium and gives them the checkmark. His Herald colleague Karen Guregian, a fellow Massachusetts native who has been as versatile as one of Patriots head coach Bill Belichick's linebackers in her coverage of all of Boston's big-league teams, favors the Pats because she doesn't see the Bengals scoring enough to outpoint Brady.
Jim Owczarski of The Cincinnati Enquirer sees it much the same way and believes the Patriots have a tremendous edge with their two tight end package of Rob Gronkowski and Martellus Bennett in a matchup nightmare.
Let's go around The Table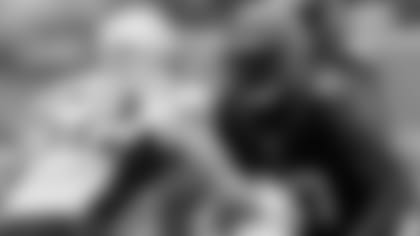 Remember when the Bengals held Tom Brady without a TD in a 13-6 win in 2013? Geno Atkins set the tone when he sacked him on the second play of the game.
Some people thought Tom Brady might have some rust last week, but I think most people who knew him knew he would come back on fire and be as good as new or even better than new.  The amazing thing is the guy is 39, he says he feels like 29 and you know what? He looks 29 and he's got a couple of new toys.
He's got wide receiver Chris Hogan via Buffalo, basically their outside guy and taking over the role of Brandon LaFell, now your guy. They've also added Martellus Bennett to give them quite the 1-2 punch at tight end with Rob Gronkowski. It's absolute matchup heaven. They've lined them both up wide; they've lined up one in and one out. In the red zone, what you basically see is teams double Gronk and single Bennett, or don't cover Bennett. Bennett had three touchdowns in Cleveland.  Don't get too excited about blowing out the Browns last week, but the offense looked like it's the start of something great.  It was just the first day of Brady and you can just sort of envision what can happen. But it all starts with the two tight ends. Safeties can't cover them. Linebackers can't cover them. Brady is so good at quickly finding the open guy or the mismatch. That's why it looks like their offense once again is going to be pretty tough to defend.
 One of the biggest questions in the preseason was can the offensive line protect. They've had some injuries. But one of the differences is offensive line coach Dante Scarnecchia came out of retirement and they play with a little more confidence and purpose. They seem to handle things a little bit better. They've got a rookie left guard who has played well and different people on the right side. Right tackle Sebastian Vollmer hasn't played yet and his replacement, Marcus Cannon, didn't play last week. But give Brady two seconds and you're dead.
Their M.O. has been give up a lot of yards but not a lot of points and they are fourth in scoring defense. They've been giving up tons of yardage. They bend but don't break, but they've been pretty terrible in the red zone. They've had spells where they've had really good games and games where they're flat out terrible. It's hard to get a feel for them, but I can tell you the pass rush hasn't been quite as good without Chandler Jones. Linebacker Dont'a Hightower missed a few games. Defensive end Rob Ninkovich missed the first four games via suspension, he's back. I think they're a little bit of a work in progress. They've got a couple of new pieces in there, like Chris Long, trying to bolster that pass rush.
THE EDGE: Patriots, 30-17.  Home crowd. Brady. The Bengals are struggling a little bit. The Bengals will move the ball, but they won't be able to score.
If you have to pick a place to go on the road to re-boot and get yourself put back together, this might be the last place you'd choose. The starting quarterback is only 112-18 there. His home opener in front of the Foxboro crazies. It will be a crazy crowd. The big deal is the Patriots have done a great job killing people in the first quarter. They've scored 50 points. It is their highest scoring quarter by far and they're holding teams to 14, the lowest in a quarter this season. That plus 36 differential is pretty big. I think that's one of the reasons they played so well with the young quarterbacks. They got off to a quick start and played with the lead.  That's what the Bengals have to do. They can't spot the Patriots anything.
If you do get off to a good start, you know Belichick is going to adjust. He's as good as there is in the league in history adjusting on the fly. He's got coaches that have been around with him for a long time, not to mention he's the best in the league at giving you something totally different than you expect when you prep for game.
And the Bengals have a few things going on with a young right tackle on the road. Belichick takes away what you do best and exploit your weaknesses. I'm sure he'll try to make it tough on Cedric Ogbuehi and he'll try to make it tough on the less experienced guys on both sides of the ball. You have to be ready to adjust to the adjustments. No question it's a game of chess with him.
In Dallas the Bengals ran the ball decently, but you get behind, 21-0, 28-0, how do you stay trying to pound the Cowboys, who are going to pound you back? We talked to offensive line coach Paul Alexander before the Dallas game and he said he's never been in in a situation where his offensive line practiced so well during the week and it's not carrying over to game day. There's been no translation. It's not coordinated.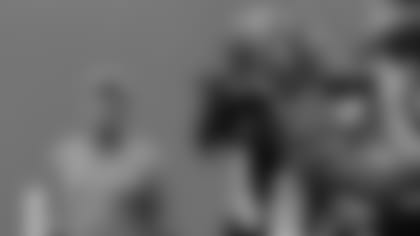 Bengals cornerback Adam Jones, seen here in the '13 game he ended with an interception inside the Pats 5 , is one of nine defensive starters that played in that game.
I think it's been the case for a while where teams dare the Bengals to run. They've always had quarterbacks and weapons to throw it to for a while. That's what Pittsburgh does. Dares them to run. Baltimore dares them to run.  
A good example of Belichick taking your best thing away happened in Cleveland last week. Cleveland was No. 1 in rushing going into the game, they were kicking the heck out of people in the run game. The Patriots gave them 27 yards on 22 carries. From what I could see in Dallas, the Bengals got pushed out of those gaps. They didn't square  up.  
 When the field constricts in the red zone, Belichick and defensive coordinator Matt Patricia are the best around. They've been together for a long time. When the Patriots get a game plan on Wednesday, they think it's the best game plan in all 32 cities in the league. That's their belief. In Bill We Trust. In Josh (McDaniels) We Trust. That's a huge edge for players. The trust among Brady, Belichick, and McDaniels is off the charts.
 I call Gronkowski and Bennett "The Twin Towers." Both 6-6.The thing they can do is line up on the line of scrimmage and balance you up defensively and then just pound you. They can block well enough to do that. They can both detach and be the widest receiver. They cause matchup problems not only for themselves, but there's a trickle down. You'll find a linebacker on a slot receiver some times. Brady's going to drool when he sees that. They can be so diverse.
Belichick loves those football IQ guys. Like with Mike Vrabel back in the day. He was a linebacker. He could put his hand on the ground and rush. He played tight end on offense. Those kinds of guys is what he wants.
Linebacker Jamie Collins can do anything, line up anywhere. He'll line up three safeties against the Bengals. Patrick Chung will go in the box and run with the tight end. He'll be physical enough to handle the running game. The versatility of the roster is very difficult.
 What separates Brady from other quarterbacks is that once in a while you get a guy who is uber accurate. He hits guys in stride as well as anyone I've ever seen. Gronkowski doesn't have to work to catch the ball. The yards after the catch the receivers get are because he doesn't make them turn their bodies to catch it. That's what makes him unbelievable.
You would think the Bengals defensive line has a better matchup with New England than Dallas, but on the road it's not as easy. The biggest variable the Patriots did in the offseason is bring back Dante Scarnecchia as the offensive line coach. Brady got hit 20 times in the play-off loss against Denver, more than any quarterback in any game last year. He's got that line playing well. You've got a center who was backup last year, a young guy playing right guard, a rookie playing left guard. The Bengals would have a good matchup with Marcus Cannon or Cameron Fleming  at right tackle. They should be able to hold the gaps in the running game.
THE EDGE: Patriots. If the Patriots bring their A game, it's  a tough afternoon. If they don't bring their A game and  the Bengals do, they have a shot at it. I think the Patriots are favored close to double digits for a reason. If you look at New England, they're one of three teams that don't have an interception and they're 4-1. So they don't turn it over. You have to make them have an off day and turn it over. But they're plus -100 in turnovers over  everybody else. They don't have much margin of error.  
Here is the Bengals' biggest problem. Tom Brady is 112-18 at home. It gets worse for you. Against AFC teams, 48-1 since 2007.  You have to factor in there you beat the Jets, you beat the Bills, you beat the Dolphins. That's like walk-overs, but that's a problem for the Bengals.
Gronk played 65 snaps last week. That's the most he's played by a lot. With the hamstring problem he had only one catch going into last week's game and they took off the wraps. It's a similar problem for opposing teams when they had Aaron Hernandez. Now Bennett is a different type of player than Hernandez. Not as elusive. He's bigger. But he can get down the field. He's a pretty good athlete. It's a bad matchup. On the five-yard touchdown pass to Bennett they sent Gronkowski deep in the back of the end zone and he was double-covered  and that left Bennett on a shallow cross with the linebacker. The linebacker couldn't stay with him and  because Gronk had cleared out behind him taking everybody deep, there was nobody on the outside to help, so he's wide open. Double whammy.
The Patriots understand the Bengals have a lot of talent. But if they don't come in there with the intention of playing they'll get beat by 50 because that's where the intensity level is. But certainly they have a lot of athletes. They can put linebacker Vontaze Burfict on one of those tight ends. He's athletic and big enough and fast enough to cover one of them and you can double the other guy. You have to deal with the receivers. Hogan is nothing special. He's OK. Danny Amendola only plays about 20 percent of the snaps. Julian Edelman has dropped a ball in every game. But he's still elusive and makes plays.
The Patriots could come out and run it. Their offensive line has been stable the past two games. They're not tremendous, but they're pretty solid. The center is undersized. If you put a big guy on him you can overwhelm him, but if not he's technically pretty proficient.  The Bengals would have a pretty good matchup at right tackle if Marcus Cannon plays. They play well together. Don't make a lot of mistakes. Not a lot of free run.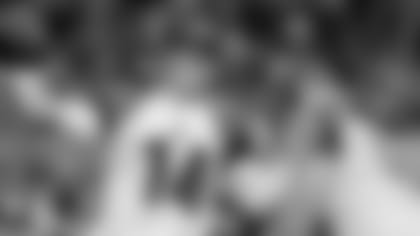 Andy Dalton has one of the top road records in the league wearing the white jersey. A win in Gillette where Tom Brady barely loses would be the biggest.
Defensively, the Patriots are overrated. Going into the season there were a ton of people talking about them as a top five defense. They have some talent and they have a real playmaker in Collins, but you're not a top five defense by proclamation and they haven't done it. If Buffalo had an offense, they would have scored 30 by halftime. Against the Cardinals they gave it up in the second half and same thing with Miami. Last week you really can't count it because it was the Browns. They're pretty tough against the run. Both tackles eat up a lot of space. They two-gap pretty effectively. They like to rush up the A Gap with their linebackers Collins and Hightower. They've a got a sixth-round pick in Elandon Roberts at linebacker who started last week and played really well. Not Lawrence Taylor, but enough to start getting some snaps. Hightower is the big man against the run.
The secondary is good but not great. My guess is cornerback Logan Ryan will play A.J. Green with a safety over the top man under. Cornerback Malcolm Butler has more ball skills, but he gets beat. He overplays things at times. They've played a lot of three safeties instead of three corners this season. If they go with three corners, it's probably going to be the rookie Jonathan Jones.
THE EDGE: Patriots, 31-14. Brady is really sharp and focused. Not that he isn't usually. But he's really sharp. They're pretty healthy. I think you'll have a hard time matching up on the two tight ends. I don't think the Patriots are great on defense, but from what little I've seen from Cincinnati I just don't see them doing enough on offense. A team doesn't go 112-18 at home over the last 15 years by accident.
Paul Guenther had a message for his unit. I think those guys were embarrassed. For me, I'll take the tight ends for the matchup of the game. Not to discount LeGarrette Blount or the receivers, but The Gronk and Martellus Bennett are just mismatches alone and being able to get them both on the field. Does it mean its safety George Iloka in coverage or is it safety-cornerback Josh Shaw, who kind of struggled against a much older and slower guy in Jason Witten?
The other thing I'm curious about is that there is a thought that Tom Brady is just going to do what he did in Cleveland and throw for 400 yards. Would it surprise anyone if Bell Belichick went out there and put nine guys on the line and pounded Blount after what they saw? Is the Bengals' front seven ready to play? They've leaned on Blount with those backup quarterbacks a little bit. He still ran it 18 times against Cleveland. I guess you have to allow for that. That guy and Patriots offensive coordinator Josh McDaniels will say, hey, let's run some zone blocking and see if he can do what Dallas did.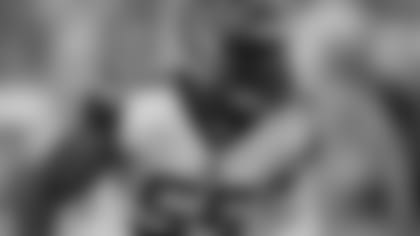 Linebacker Vontaze Burfict, the key man in the Bengals' ability to get lined up against the deadly Brady.
Then you've got the lack of the Bengals running game. Running back Jeremey Hill has that nagging shoulder. Clearly he was limited in Dallas and he was knocked from the game. Backup running back Rex Burkhead is on the injury report this week. Can they go up there with just Giovani Bernard and pound the rock, if you will? Can they have effective running? Four yards. The occasional third and three. Can you get four yards? If you get in the red area can you score off a run?
Statistically the Patriots defense reminds me of the Dallas game. They've got some names. Cornerback Malcolm Butler, defensive end Rob Ninkovich, linebacker Jamie Collins. They give up a lot of yards, but no one scores. They only give up 14.8 points per game.  Some of that is who they've played. And the Bengals haven't proven to me they can score. Now you have an offense that knows they might have to score and I don't know if that's a good combination for this group.
THE EDGE:  Patriots, 27-17. Even at the beginning of the year, knowing it was Tom Brady's first home game and all that goes into that. It's going to remind me a lot of what we've seen from the Bengals. The Bengals haven't proven they can score yet. New England has proven they don't let people get in the end zone. I do think the Bengals defense plays better, so that 27 points may not feel as bad as the 28 in Dallas. It's a two-score game. I just don't know if the Bengals can hang offensively.
The Bengals (45 wins) and the Patriots (52) are in the top four when it comes to winning games in the NFL since 2012 and Cincinnati is going to have to rely on the formula that got them there to pull the upset.
Pressure on the quarterback from the front four. Sticky press coverage in the back. A powerful enough running game to lure the eighth man in the box to spring wide receiver A.J. Green.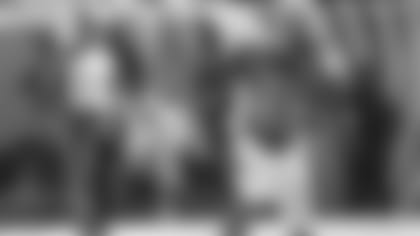 The Bengals had Brady looking for answers on some of their third-down looks back in '13, when he went 1-for-12. Vincent Rey (57) and Burfict can wreak havoc in the Double A Gap
These are all elements that have been put together yet this season. But they did it in 2013 when they not only held Brady without a TD, but held him to 1-for-12 on third down in a 13-6 win. Defensive coordinator Paul Guenther was Mike Zimmer's third-down coordinator that day and he's got the same weapons from that day in three-down linebacker Vontaze Burfict, Pro Bowl rushers Geno Atkins and Carlos Dunlap, and Pro Bowl cornerback Adam Jones. Indeed, the Bengals have nine defensive starters or regulars back from that game in which Brady hit just 18 of 38 passes for 187 yards. If they play like they did that day, they've got a shot.
But the offense has to score. If they beat Brady in Gillette with 18.4 points (their season average), it's going to have to be kicker Mike Nugent silencing the din Bucky Dent- like in the last few seconds.
And the offense has to step up because a slow start dooms you in New England. The last two times the Bengals were there, they fell behind, 14-0, and 10-0 and got buried. Except for a 35-28 slugfest in 2004, Brady's five wins against Cincinnati have been decisive. None of them appear on Brady's list of 49 career game-winning performances to lead a victory from a fourth-quarter deficit or tie.
And Bengals  head coach Marvin Lewis said Friday his team needs to take keep taking care of the ball. They've turned it over just five times all year and a multiple game would kill them Sunday. The Patriots have a plus-100 differential lead over everyone else in the league.
Formidable. But the New England countryside is used to upsets. That's how it got there, thanks to the original Patriots' homestand against the Kings.