Updated: 3-6-07, 10:50 a.m.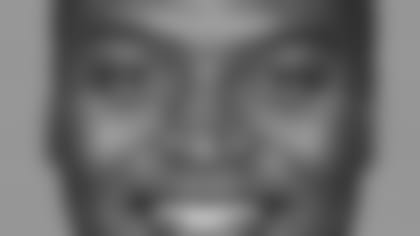 Tight end Reggie Kelly, due to land in Cincinnati from Oakland Monday evening, plans to make his free-agent decision Tuesday morning from a list of teams that includes the Bengals.
The Bengals, Raiders and Cardinals look to be running ahead of the Falcons with the Bengals' advantage that they are the incumbent, he's the starter, and a big favorite of the Pro Bowl quarterback. P>But there is no telling that if the Bengals are close in money it will bring Kelly back for a fifth season.
Meanwhile, former Bengals linebacker Brian Simmons joined the Saints. Agent Jerrold Colton confirmed reports out of New Orleans he signed a three-year deal. And former Steelers linebacker Joey Porter is off the market with the South Florida Sun-Sentinel reporting he's got a five-year deal for $32 million. Agent Jeff Sperbeck didn't return calls Monday, but on Monday night he told the Pittsburgh Tribune-Review that Porter had narrowed his choices to the Dolphins and Bengals.
Kelly's decision is huge in the Bengals scheme of things because it will dictate the rest of free agency.
Plus, there are also the words of quarterback Carson Palmer echoing through Paul Brown Stadium and still dripping with the overtime loss to Pittsburgh in the season finale.
"Guys like Kenny Watson and Reggie Kelly need to be on this team next year," Palmer said. "I feel like Kenny Watson is a guy that every time he touches the ball he gets a first down. Reggie Kelly is the best teammate I've ever had — the best I've ever had on a team, and I know he's that way for a number of guys on this team."
Watson re-signed Friday. But if the Bengals lose Kelly and backup Tony Stewart gets a battlefield promotion to No. 1, they have to make their first foray into free agency because Stewart is also unsigned.
Stewart is also coming off a glittering season on special teams, where he recovered two fumbled kicks and partially blocked a punt.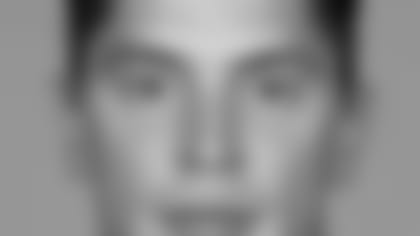 While they negotiated Monday for Kelly, the Bengals also kept a pulse on safety Kevin Kaesviharn's travels that took him from Arizona to New Orleans Monday.
"They want us to keep them abreast of what's been going on, and I think they said before you make any decisions—which they tell most people—make sure you talk to us and see if they can work something out," Kaesviharn told the Arizona media about his situation with the Bengals.
"Because I know they want me there, and it would be hard to say goodbye, but at that same time sometimes change can be refreshing. We'll see the opportunities that lie ahead."
Kaesviharn, a backup who picked off a team-high six interceptions last season, sees an opportunity with the Cardinals much like the one he had when head coach Marvin Lewis arrived in Cincinnati four years ago. The Cards' new head man, former Steelers offensive coordinator Ken Whisenhunt, is well aware of Kaesviharn's ball-hawking abilities.
"I'm just trying to take everything in, talk to the coaches, see how I fit into the scheme and see the direction of the team," Kaesviharn said. "It looks like everything is moving in the right direction. It's kind of the same situation we were in in Cincinnati when Marvin first got there, so I think I'm experienced to that whole thing and I could see where I could be of help maybe for some guys who haven't experienced things like that."
As Kaesviharn hurried to catch his plane to New Orleans, he said he got the impression the Cards weren't in a hurry to reach a deal and said he's not feeling pressure to sign one.
The Saints also have on their agenda starting safeties Deon Grant and Ken Hamlin, but he also got the sense he could compete for a job opposite Pro Bowl strong safety Adrian Wilson in Arizona, as well as play some cornerback.
"He's looking for good character guys, guys who know what it takes to win," Kaesviharn said of Whisenhunt. "Not that the people who were here didn't know that before, it's just I've had experience playing against him. We've seen each other quite a bit and he knows the kind of player I am, and I think he respects me enough to give me an opportunity here to compete for a job. I guess that's really all you can ask for. The rest is in your hands."
Kaesviharn said he didn't have any more visits lined up, but that depends on what happens in Arizona and with other free agents.
The Bengals hope to retain Kaesviharn because of his versatility and productivity. He not only plays all four secondary spots, but he's a fine special teams player and stable force in the locker room.
Bruce Tollner, Kaesviharn's agent, couldn't be reached for comment.
The Joey Porter AFC North Reunion Tour never got off the ground and it didn't make the Bengals very happy that his people struck such a quick deal. Apparently they thought they had a visit lined up with his mutual admiration society, head coach Marvin Lewis, because NFL Network reported Monday night that Porter was headed here Wednesday for a visit.
But in order to have been in the mix, they would have had to take the franchise tag off Justin Smith. And the Dolphins clearly won the best of show with $20 million guaranteed that included the Miami braintrust making a visit to California first.
Smith, the seven-year defensive end, has been taken off the market with the $8.6 million tender. While the offer retains the rights to one of the team's most productive defensive players, the high salary is preventing the Bengals from adding a high-priced player like Porter to that defense.
Even if the Bengals re-sign Kelly and Kaesviharn with less than $3 million to spend under the $109 million salary cap they'll probably have to adjust some contracts.
Smith agent Jim Steiner said Monday there is intense interest in Smith, but not for the two first-round draft picks that is the compensation. He said potential trades have yet to be explored and that there has been no movement on a long-term deal.
Steiner said there will be a point when it's time for Smith to sign the tender, guaranteeing him the $8.6 million for the year. But it is probably to Smith's benefit to give the market time to run much of its course before inking.
"We've got a good relationship with the Bengals and we don't feel they'll do anything surprising," Steiner said.
One hangup on a long-term deal could be the contract Steiner's group secured for defensive end Chris Kelsay. Kelsay got a $5.75 million average despite just 12.5 career sacks in 64 games compared to Smith's 41.5 sacks in 95 games.