No one wants to call it an elimination game. But no one has to because the AFC North standings do it all for you when the 3-6-1 Bengals play the 5-5 Ravens Sunday (1 p.m.-Cincinnati's Channel 12) in Baltimore.
The Bengals.com Media Roundtable is doing what the rest of the NFL is doing and after perusing a Bengals depth chart without perennial Pro Bowl wide receiver A.J. Green and game-breaking running back Giovani Bernard, it installs the Ravens as heavy favorites to re-join the 6-5 Steelers at the top of the division.
Bengals radio analyst Dave Lapham, like the rest of Bengaldom shocked at three wins in the first 10 games says the lack of complementary football has killed them in the key junctures of close games. And with second-half leads in the last four losses, they've all been close. He says they have a shot Sunday, but only if special teams show up.
Richard Skinner, the web site columnist for Cincinnati's Channel 12, sees four Mike Nugent field goals and wonders if the Bengals revert to 2014 and focus on running back Jeremy Hill running the ball.
NFL Network's Steve Wyche, the man who proved newspaper scribes can become TV stars, sees another tight game with a struggling Baltimore offense. But they've still got more weapons with Green out of the mix.
Jeff Zrebiec, the Ravens beat reporter for The Baltimore Sun, was taken aback this week at how openly the Ravens talked about how the Bengals have manhandled them the past two seasons. He thinks Ravens quarterback Joe Flacco, still coming back from his ACL tear, is reduced enough to make them vulnerable. It will be close, he says, but Baltimore prevails since they won't have to deal with their arch nemesis Green.
Let's go around The Table, always starting with former Bengals.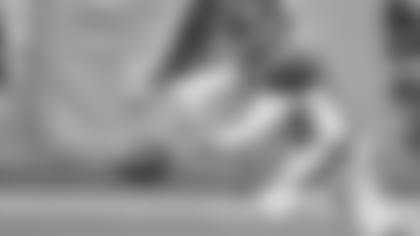 Kevin Huber needs to have a big day Sunday vs. Ravens' top special teams.
The Ravens defense is playing really well; they're No. 1 in a lot of key categories. Top three in just about every key category. If the Bengals defense plays as well as it did against Buffalo after the first drive it will be fairly low scoring. Baltimore's offense is spotty. Just like the Bengals offense.
So now special teams. Baltimore has blocked four kicks. The field goal kicker hasn't missed an extra point or field goal. The punter is a Pro Bowler who controls games and is tied for third in the NFL with punts inside the 20. Field position and the kicking game could be massive. It hasn't been a great year for the Bengals kickers. I hope they step up and have their best games of the season because they'll need it.
Then Baltimore went out and signed Hester as a return guy. That guy at any point can crack one. He's second in the league in kick returns. He's got a 60-yarder. He's a threat and he's been doing it for a long time. The Bengals' Alex Erickson and Adam Jones have to match him. That all important third phase is big and to win a game you usually have to win two of the three phases.
I don't think the Bengals have played up to their capability anywhere. They just haven't played their best brand of football yet.  They've never showcased it consistently and they've flashed in a lot of games. Last week was a good example of the Bengals not playing complementary football. They pin Buffalo on the 1; the defense forces a punt, Bengals get the ball at the Bills 44 and do squat.
And it moves around. It's just not one phase. They shift around. If somebody had told me at the beginning of the season they'd be 10 games in and haven't won two in a row, I'd find that hard to believe. I think there are too many things to put your finger on. There are too many holes in the dike. There have been multiple issues at different times. It's not just one thing. But you get in a little bit of a malaise when you're in that situation. You have to fight that here-we-go-again mentality. It's an NFL record 96 games decided by eight points or less, 90 games decided by seven points or less. The Bengals have been in a bunch of them this year. You've got to make a play in a critical part of the game or you lose. When they have their good seasons, the two or three times they needed a play, they got it.
And it's not like they're getting thrashed and they need to ball it up, light it up, and blow up everything. It's getting the consistency.
You can't replace A.J. Not many teams can replace A.J.  If he's not the No. 1 receiver in the league, it doesn't take long to call the roll. Now everybody has to step up. An old coach once told, if everybody does a little nobody has to do a lot.
In my opinion as a former offensive lineman, in this game the word of the day is 'space.' They need to create space in the running game and that's tough because the Ravens front is playing as well as anybody. Defensive tackle Brandon Williams is playing well. Defensive end Timmy Jernigan is playing well. Mosley is great at linebacker and leads all NFL backers in interceptions. If you can somehow create space for running back Jeremy Hill … and I think Rex Burkhead is going to play well. Is he Giovani Bernard. He's a different player. But he can contribute. Create space in the running game, but also create space for the quarterback. Not just give him more time, but keep people away from him. The Ravens have given up some big plays so you have to go get.                                                                                                                                                                                                                                             
THE EDGE: Ravens. At home. Better record. Tough place to play. The crowd and Ravens will be up in the bit since the Bengals have won five straight over them. But the Bengals started the trend of beating Flacco and Harbaugh at home. The Ravens get the edge but the Bengals can win.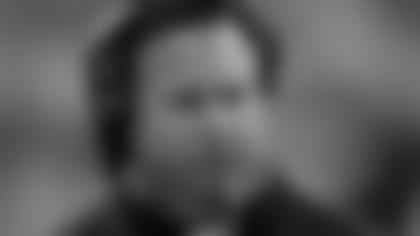 Bengals DC Paul Guenther is 3-0 vs. Ravens QB Joe Flacco.
It's going to be tough sledding for the Bengals. Baltimore's defense is so good and even without the threat of A.J. Green that changes things. Baltimore is going to come after them at points, they're going to sit back at points and dare Andy Dalton to make a play. This is where Dalton has to play arguably his best game.
Other players are just going to have to show themselves. Teams are banged up. They may not have lost a star like A.J. Green, but where the Bengals are, the division is still within reach. But if they lose to Baltimore it gets far out of reach.
It's not a great matchup at all. Especially when you see the way the Baltimore defensive line is playing. Terrell Suggs is back and they've got some guys that have stepped up. It's a bad matchup, but in the NFL it's the time of year where the teams that haven't been so great, two or three of them are going to turn things around and the others are going to continue not being so great. And a team like Baltimore, which has an opportunity to win the division, we'll see what they really are. If they're a legit contender then they'll win this game.
This is going to be one of the many games in the NFL that are won or lost on points and not on style points. The Bengals' playcalling has to be creative, they have to have the quick passing game. They've got to do things not to let the Ravens tee off on Dalton and you have to keep it close. You can't be playing from 10 points behind. Simple NFL 101 analytics.
I think the national view of the Bengals is they've had a nice run but with some of the injuries they've had its going to be tough for them. 
Marvin Lewis every year seemingly loses a top coach or a top coordinator like Vance Joseph. That's tough on top of losing Jay Gruden, Hue Jackson and Mike Zimmer. Very few coaches have had the brain drain Marvin has had. It's a fair argument on Marvin's behalf that his coaching tree is about as good as it gets, but the leaves have blown off the branches the last couple of years.
THE EDGE: Ravens, 17-10. They're the better team, point blank. It's defensively and they've still got some offensive weapons that can make plays. They're not a dynamic offense. They've made some changes. But they've got some playmakers and it's a tough matchup for the Bengals, especially without A.J. Green.
The big question coming into this season was is this the most weapons in the nine seasons of the John Harbaugh Era. The questions were how they are going to fit first-round pick Breshard Perriman in there. The tight ends Dennis Pitta, Benjamin Watson, Maxx Williams. How do you get them involved?
But because of injury and poor play, they have not been able to find a consistent rhythm from day one.  Part of it is the offensive line. They've used seven different line combinations. That's not a winning formula.  Quarterback Joe Flacco, coming off an ACL, you can see sometimes that his mechanics aren't right. He's had a lot of criticism for throwing off his back foot constantly, depending way too much on his arm talent and it's hurt him. He's made some poor throws.  I think it's more of a health thing.
They just haven't clicked all year and it cost offensive coordinator Marc Trestman his job. They have played better the last two weeks. They're doing some things. Obviously Cleveland's defense isn't very good and Dallas gives up a lot of yards as we saw the other night, so they really haven't done it against a good defense. There's just been something off. Flacco hasn't played very well. Wide receiver Steve Smith Sr. missed some time. Benjamin Watson misses the whole season hurt. Some of it is injuries, but a lot of it is on Flacco, too.
The defense over the last half of last year was ranked first or second in the NFL, but we all sort of thought sometimes statistics can be deceiving. One, they were so bad during the first half of it and two in the second half they missed some starting quarterbacks who were out because they were hurt. They improved last year, but this year it's been a different story.
 They've actually been able to create turnovers. They almost have double the interceptions already this year than they had all last year. I think a big thing has been strong safety Eric Weddle. Weddle is maybe not dynamic. We're not talking about Ed Reed here, but he's a very smart instinctive player who's vocal and actually puts guys in the right place.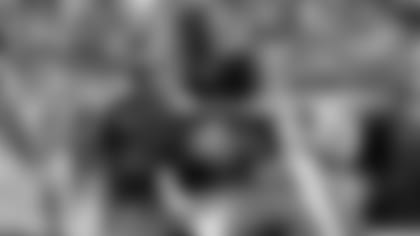 Can wide receiver James Wright take advantage of a Jimmy Smith-less secondary?
 They're much more organized. You've seen it more than anyone. A.J. Green, Marvin Jones, these guys have just terrorized the Ravens. They're much more organized defensively. They've cut down on the big plays allowed. They're still not getting to the quarterback that much. Not as bad as last year when rush linebacker Terrell Suggs missed all but the whole year. But he has a torn bicep. He's playing with one arm. He's still playing hard, he's still capable of making a few plays, but he's not the every down threat. The other rush linebacker, Elvis Dumervil, may come back Sunday. That will be a lift for them. It's a much more solid defense than a dynamic one.
They were No. 1 in defense heading into that Cowboys game last week and they got abused a little bit and wore down a little bit. Not the first team to do that against Dallas. It's a good defense that doesn't keep up an offensive coordinator at night. But they definitely have a few more pieces.
The one issue for them is the Bengals don't have their best receiver and it looks like the Ravens won't have their best cornerback in Jimmy Smith.  This team without Jimmy Smith, he's not an elite corner but he's the best they have. They've had trouble at that position and without him they've been vulnerable, they couldn't stop anybody last week without him and we'll see this week. Obviously the Bengals don't have their full complement of receiving threats.
One of the starters will be Tavon Young, the rookie from Temple who's played pretty well but he's a real small guy. He's 5-9 and kind of a mismatch against bigger receivers. He's much better in the slot. They also have Shareece Wright, who played well last year but he s been benched this year and been hurt. Their third corner is the veteran they signed from Arizona, Jerraud Powers. But he's only 5-10. Two of the three are more suited for the slot. They really lack size on the outside.
They're No. 2 against the rush and very tough to run on. Cleveland's Isaiah Crowell popped an 86-yard run in week two and the Jets ran it well on them, but Suggs was out. He does a nice job setting the edge. Linebacker C. J. Mosley was out. But if you look at the Bengals, they've run it against the Ravens. They've been one team able to do it, especially in this five-game winning streak over the Ravens. We'll see if that continues, but they've been No. 1 all year long vs. the rush.
It starts in the middle with defensive tackle Brandon Williams. They've got an undrafted free agent at tackle in Michael Pierce who's come out of nowhere and has been really good against the run. He looks like Brandon Williams Jr. They're so big up front and the two inside backers, Mosley and Zach Orr, are two active and athletic players.
Over the last couple of years they've probably had one of the best special teams if not the best. I don't know how they keep doing it, but they keep blocking kicks and they've won a couple of games because of it. Kicker Justin Tucker is as good as there is. He's got 30 straight field goals dating back to last year and there have been some 50-yarders in there. There's been a bunch of wind in some of the games and he's still making them.
The one weakness is returner Devin Hester. You hold your breath with him. I don't know what happened if it's been an injury or if he's just lost his confidence. With Harbaugh a former special teams coach I'm shocked they've given him as long of a leash as they have. He's fumbled four or five times and he's only lost one, but he's put them in some tough spots.  
THE EDGE: Ravens, 20-17. I was surprised this week at how open the Ravens were about how the Bengals have dominated them in the last couple of years with those five straight wins. Usually you don't hear teams talk like that Suggs had the best quote about how the Bengals are like that bully in the schoolyard you have to keep fighting. It's a statement game for them.
I'm not convinced the Ravens are a better team. It's going to be a one-play game again decided in the fourth quarter. The lack of Green and Bernard really hurts the Bengals and I think the Ravens feel like this is a game they should win at home against a team they know they have to beat but has had its number.
You lose almost 50 percent of your offense and I don't know of many NFL teams that overcome that in a week. Maybe you can over time. The only thing I can think of, you go back to the 2014 season when they didn't have A.J. in some games and Marvin Jones was out the whole season.
 I don't know at this stage if you eventually decide to go to a more conventional look with two wide receivers, a tight end, go to the I  formation and turn to Jeremy Hill more and  more and more. They did that year if you remember and it worked. But to lose 50 percent of your offense, that's a lot.
If you go back to 2014, they didn't run the ball great until they decided to line up in a regular formation and run downhill. I know that sounds simplistic, but if you focus on it maybe you start to do it well.
Of all the weeks. Against a defense allowing 3.3 yards per rush. That makes it doubly tough. But I can't see a scenario where you drop back 40 times with the receiving corps they have. They don't have the down-field weapons, or guys that get separation all the time. It seems like tight end Tyler Eifert is kept in to block as much as he's going out in pass patterns. That's to help the offensive line, which has struggled. Do you have to get him more involved and does that put you down a blocker? It's really put them in a tough position.
It seems like Bengals defensive coordinator Paul Guenther has had the Ravens' number.  That being said, they didn't have the weapons they now have. They've increased their weaponry a bit. Mike Wallace gives them a down-field threat. Perriman wasn't healthy last year. Steve Smith is still Steve Smith. Pitta gives them a threat at tight end and they've actually settled on a running back. Terrance West has run the ball pretty decently.
The Bengals defense has played well in spurts. We talked to Paul Guenther about it this week. For whatever reason, five of the last seven games they've given up a touchdown on the first drive. You're playing from behind and  never seem to catch up. It seems like teams are going down there fairly easily, but then they settle in for stretches and play really well. Look at the last two weeks. They hold Buffalo to 16, they hold the Giants to 14 if they stop them on fourth down from the 3. Give up 21 and16 and you should win at least one of those games, shouldn't you?
Bengals defensive tackle Geno Atkins has to dominate. Pro Bowl right guard Marshal Yanda has been banged up, the center is banged up a little. He needs to dominate and he has not. Maybe this is a week it's a divisional rival, things go well, and he gets a chance to dominate some injured guys because they  need him to. Even though Buffalo is a running team, no matter how you cut it they got 183 yards. No matter if it took them 70 rushes or 30 rushes, That's a lot of yards to give up in this league. The Giants, for goodness sake, ran out the clock and they're the worst rushing team in the NFL.
You would have thought coming into the year they were pretty sound on that side of the ball. It looks like everybody has aged a year very quickly and maybe more than a year.
To me it comes down to the Bengals offensive line. Can the light bulb go off for that group? Can they star to execute better than they have? Left guard Clint Boling is playing with one arm. I'm still trying to figure out if right  tackle Cedric Ogbuehi is playing well enough or not because we're still seeing the rotation with Eric Winston. It's up to the offensive line. They need to protect Andy, they need to get some push and run downhill. If they can get 125 to 130 yards rushing, I think they have a chance. The question is do they get there?
THE EDGE: Ravens, 17-12. Mike Nugent is going to kick four field goals. I think it will be low scoring. I don't think the Bengals can even come close in a shootout. I don't think Baltimore is dynamic enough to put up a lot of points even though the Bengals defense has been great. You look at the Bengals offense and the adjustments that were made with A.J. Green out of the game and now Gio is out of the game, you have a hard time.
Baltimore isn't a great team. They're .500 for a reason. But of all the things going against Bengals, to play a division rival on the road with them in the thick of the race and them needing a win, that's a tough proposition.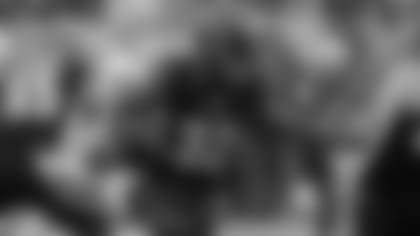 Will we see the Jeremy Hill of 2014?
This is what happens when teams wait until November to make a run. They invariably end up with a major injury or two and what looks to be a great matchup in April can look lousy Thanksgiving Weekend. And in the AFC North you usually end up playing a nasty defense down the stretch and maybe two.
Take the Bengals do-or-don't game in Baltimore Sunday. They don't have 50 percent of their passing offense because of injuries to Green and Bernard. They're playing the NFL's No. 2 rush defense in a season they haven't been able to run the ball when needed. They're playing two Pro Bowl kickers in a season their kickers have struggled
They're playing in a building where the home team has won more than 70 percent of its games in the last nine seasons and even though the Bengals have won two straight games in Baltimore, they did it with Green scoring three fourth-quarter touchdowns in two come-from-behind victories. Given the Bengals have scored one fourth-quarter TD in the last five games and well ….
But the game is winnable. The man's name is Jeremy Hill, the Bengals' 230-pound running back who has been trying to re-capture his rookie success of 2014.
It will be recalled that there were five games in that season where Green didn't have a catch because he got hurt early or didn't play. They also didn't have tight end Tyler Eifert or the other starting wide receiver Marvin Jones, both lost for the season pretty much before it started.
But the Bengals went 3-1-1 in those games because they pounded Hill to the tune that he ended up rushing for 1,000 yards behind four of the five current offensive linemen and the Bengals won 10 games with tight end Jermaine Gresham catching 62 balls.
So they've proven they can run with fullback Ryan Hewitt lined up in the "I," for a full diet of plays and if right tackle Cedric Ogbuehi has struggled in pass protection, he's done OK in the running game. Of course, the problem is no one runs on Brandon Williams and Mosley and Co. They did rush for 145 yards against them in last season's finale, but the Ravens were out of it. The Sept. 27 game in Baltimore may be more of a guide, when they rushed for 86 yards on 31 carries.
Still, the Ravens secondary is in trouble without Jimmy Smith and the Bengals receivers are much taller than the Baltimore corners. And not only have the Ravens struggled to score this year (like the Bengals at 19.9 points per game) Flacco has struggled against this defense for years throwing 19 picks in 15 games.
If the Bengals get a couple of Flacco gifts, Dalton gets time to exploit the corners, and Hill and Rex Burkhead can grind out just enough on the ground, that could be just enough.