The 10-2 Bengals are shopping for the economy package Sunday at sold-out Paul Brown Stadium (1 p.m.-Cincinnati's Channel 12), where a victory would mean their second AFC North title in three seasons and a dastardly loss for the 7-5 Steelers in their Wild Card chase.
But with the torrid Steelers pass offense rolling into town on a historic four-game run and a matchup with a limping Bengals secondary, Pittsburgh is looking for some bang for its buck in a building where Steelers quarterback Ben Roethlisberger has been money with a 10-2 record.
The Bengals.com Media Roundtable is sticking with the home team in a game it is presuming to be faster with more scoring after the Bengals won last month's 16-10 tractor pull in Pittsburgh.
Long-time Bengals radio analyst Dave Lapham, who played in these bloodbaths in the '70s and '80s and has called the early-century demolition derbies of Marvin Lewis and Mike Tomlin, gives the edge to the Bengals. He thinks the crowd noise and the Xs and Os from Bengals coordinators Hue Jackson and Paul Guenther are going to be enough to slow down the Steelers and give Cincinnati an extra step.
Although the Bengals are down in the secondary, Cincinnati Enquirer beat man Paul Dehner, Jr., forecasts a one-point Bengals win with tight end Tyler Eifert being the key piece on chess board overflowing with options for both sides in a game he says the Bengals must absolutely have before the AFC showdown in Denver in two weeks.
Pete Prisco of CBS Sports.com also takes the Bengals and wide receiver A.J. Green's big numbers against Pittsburgh in this matchup with a Steelers secondary that has been shredded by everyone from Derek Carr to Russell Wilson.
The lone Steeler backer on our panel is Gerry Dulac of the Pittsburgh Post-Gazette after looking at the Steelers' dominant passing numbers of the past month, the Bengals' injuries in the secondary, and Roethlisberger's success at PBS.
Let's go around The Table, starting with the man who was there at the creation of this rivalry.
In honor of Pittsburgh it all starts with Ps for me. It starts with preparation before the game. Do a little more. Don't leave a stone unturned.  Trust in the Process. Physicality. Poise.
I don't think you can play a more physical game than the one the two played last time. That first game was slugfest out there. You have to turn it up another notch if you can, but it's hard to be even more physical than that. I think the big thing is poise. There is going to be lot of chippiness based on some of the things players have talked about after the last game. There's a chippiness anyway between the two organizations. You can't let that consume you. You have to play with a controlled rage. You can't lose your mind. If you have a selfish play, it's going to cost you.
The Bengals are going to have to play real smart in the secondary. Play with leverage. You can't let people get over the top. Play smart, sound football. It's like they said after the Cleveland game. We drafted some of these guys and signed some of these guys because we thought they could play and now you get tested. In this game you really get tested. I think they can overcome not having some of these guys. In the absence of a guy like cornerback Adam Jones and the season he's had, you're going to have to up the ante in terms of pressure on Steelers quarterback Ben Roethlisberger. You can't let Ben sit back there and pick you apart. You're going to have to do something.
This whole game turns into disguise and confuse on both sides. Both teams know what each other is about. If they can confuse Ben with looks up front and looks in the back end . .  . You're not going to totally fool him. Just make it uncomfortable and if the crowd gets into it, it makes it tough for the offensive line to recognize it.
On the other side of it, Bengals offensive coordinator Hue Jackson is doing a great job with all his formations, all his looks, and all his motions, and if he can do that and confuse Pittsburgh like he did Cleveland, shoot, a third of the time at the snap  Cleveland was still communicating. If you can get them on their heels, that's going to be a factor.
When you know you're down in the secondary, play keep away. Go on long, sustained drives. Limit the possessions Ben has. And when you have the ball you have to capitalize. You have to score because you know Ben can score at any time. And if you're crippled on the back end, the chances are the score is going to be a little higher.
The Steelers defensive front played well last time and I think a lot of it was disguise, confusion, and crowd noise.  The Bengals won't have that problem here. When you can't hear the snap count and both sides are looking at the ball and if they get on top of you by half a second or half a step more than at home, it's night and day.  On the road the guy is on the back of your shoulder instead of at home where you can just set on him normally. It's a big deal. The Steelers definitely came after Andy. They were quick. The crowd was into it. Hopefully the Bengals won't have to throw it. They tried to throw it all over the field against them the first game. I don't think that was quite the way to attack them. I don't think they will this time and there won't be as much crowd noise. I think that's going to be a plus.
And hopefully it will work in reverse. Pittsburgh's offensive line won't be able to communicate. Bengals defensive coordinator Paul Guenther is doing a lot of different things and hopefully our guys are getting off them like their guys were getting off against the Bengals in Pittsburgh.
One of the big reasons the Bengals won the first game is they started four possessions in Pittsburgh territory. Pittsburgh was inside its own 20 six times. It was the classic long field-short field. And both teams only converted 27 percent of their third downs. Just like how all big games are decided. Field position, third down, and turnovers.
 THE EDGE: BENGALS. It's a home game. All the marbles are on the line. It would stand to reason it's going to be higher scoring than last time the way both offenses are playing. But I thought it would be higher scoring the last time, so I have no idea. But I give the Bengals the edge.
Pittsburgh is going to be playing in desperation. When you look at going down the stretch, Kansas City may not lose the rest of the season, so there's one Wild Card spot. Now you think about the Jets and all these other teams. Pittsburgh is probably thinking, 'If we lose this game . . .' they're 4-4 in the AFC. They're 1-2 in the division. This is a huge game for them as much as it is for the Bengals.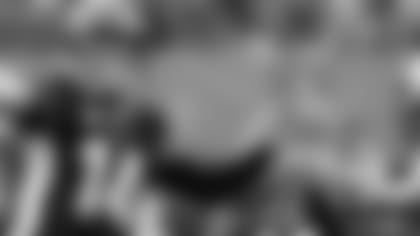 Andy Dalton can't turn it over against a Steelers defense that feasts on mistakes.
Unlike last time, I think it will be high scoring. The Steelers do whatever they have to do to score. They're No. 1 in the AFC in offense, two in rushing and three in passing. And that's without running back Le'Veon Bell for five games, wide receiver Martavis Bryant for five games, Roethlisberger for five games, their left tackle for six games and not having their center at all. And still be able to do that. They'll run it or they throw it, but I think they know they have to play aggressive all the time.
There's no question it comes down to their offense vs. the Bengals defense. Last week they figured the Colts would come out to stop the pass, so the Steelers were going to run it. But the Colts bunched up the run and stopped it. So the Steelers said, "OK, we'll pass." Then once they passed they got up 28-10, and they ran it. Running back DeAngelo Williams had 101 yards in the second half, 33 in the first half. It's hard to argue Williams' numbers relative to Le'Veon Bell. He's not Le'Veon Bell, but he has six 20-yard runs and three 100-yard games in six starts. His yards per carry is 4.9 and even though Bell hasn't played the last four games, Bell and Williams are still No. 1 for yards for a running back duo and the Bengals are right behind.
The Steelers are pass protecting better this time. Seattle got two sacks early in the second half, but the Colts didn't get a sack last week. They've been protecting better for the most part. And that's a big matchup. The Bengals defensive line trying to get pressure. Right tackle Marcus Gilbert hasn't allowed a sack all year. The backup left tackle, Alejandro Villanueva, has been pretty good. Better than anticipated. They don't necessarily max protect. For the past couple of games they've been using their big package, two tight ends, and a fullback and they'll throw out of it or run out of it.  Not a lot. But enough that you notice. Especially early. And they've been dictating the pace.
They dictated the pace in Seattle even though they lost. The problem was they couldn't take the ball away and the Steelers turned it over four times.
Against three of the most prolific teams, the Steelers defense has played well. They held Arizona to 13 points and Cincy to 16. And in the opener, New England had 28 but that's when they had all their weapons and it was their fewest in a game until they got everybody hurt.
The Steelers secondary is an accident waiting to happen. But they've been able to take the ball away. They have four interceptions in the end zone or on the goal line. They're fourth in the league in generating turnovers. They've got 21 of them.  They're 0-3 when they haven't taken the ball away.  They've given up a lot of yards and in some instances a lot of points. They gave up five TD passes to Russell Wilson. But they didn't take the ball away in Seattle and against Oakland they did, and just outscored them, 38-35. So they've been timely with turnovers.
Cornerback William Gay had been going into the slot, but they're trying to change things up and putting Brandon Boykin in there. They're in a rotation back there now to try and make things better. They think starting cornerback Antwon Blake is tired. He's never played this many snaps, plus he's playing special teams.  So they've tried to switch it up and rotated Russ Cockrell in there and put Boykin in the slot. In his first game playing a lot last week, Boykin had a pick on his first series.
They've switched to a one-gap style up front and you can see it in the negative plays and sacks they're getting from defensive linemen. The two guys you have to watch are the ends, Cam Heyward and Stephon Tuitt. They're really playing well. And safety Mike Mitchell has some picks and big hits. Outside linebacker James Harrison had three sacks last week in the second half, but Indy was throwing every down.  He's an effective player, but not every down. You have to be aware of him but I don't know if he's that guy you fear any more.
THE EDGE: STEELERS, 34-28. They're 13-3 there since the stadium opened. They've won there so there's a lot of good familiarity. They put 42 on them there last time. Based on the way they're playing, they've got lot different guys. Markus Wheaton had 200 yards receiving in Seattle when Richard Sherman took out Antonio Brown. Brown leads the AFC in catches and receiving yards and is on pace to match last year when he had one of the greatest seasons in history. Bryant had another deep TD last week. If the Bengals play single-high he'll just attack down field. DeAngelo Williams has been really good. The Bengals have the firepower to keep up. I think the Steelers will try to dictate the pace coming out attacking. It will be an entertaining game.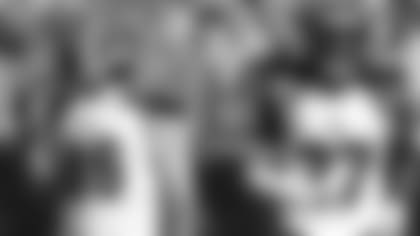 Dre Kirkpatrick embraces being The Man. On Sunday he'll get the chance.     DEHNER, JR.
I think it will be a different game. These games never go the same way twice and I just can't see the way the Steelers offense is going and the way the Bengals offense is staying healthy that there's a repeat of the slugfest at Heinz. There are too many weapons and too many questions in both secondarys for it not to open up.
Since the Bengals played the Steelers Roethlisberger has 17 completions of 25 yards plus. The next closest in the league is 12 and they have the top two receivers in that category. Bryant has seven and Brown has six. They're just chunking people.
The Bengals have been good at not allowing those. But you've got some questions in their secondary with rookie cornerback Josh Shaw in there and maybe Shawn Williams at safety. And last year cornerback Leon Hall had troubles with Bryant in that game it all flipped in 10 minutes.  You put all that together and it's going to be a little bit more challenging for them to hold that attack down than it was a month ago.
This is a huge week for Bengals cornerback Dre Kirkpatrick. He's backed up a lot of his talk in coverage, but he's had his rough patches. If he wants to be that guy he says he wants to be, Mr. Pro Bowl top shut-down corner, this is the game to do it. Here's Antonio Brown. They're coming for you.  You have to go prove it and back it up. This is a big week for him.
In the last game the Steelers put a lot of pressure on Dalton and it just wasn't the sacks. Dalton was running all day and it just threw off all their timing. You wonder how that changes things. The running game is going a little bit better now, although it does seem like this is a team that you have to throw it on. It's still the Steelers' weakness. Seattle put 39 on them and Oakland put up 35 because they were throwing it. That's where you can make hay.
After this game I think we're going to be talking about how good tight end Tyler Eifert is. For this team to win. He creates such a mismatch. He wasn't used as much as you would think in the first game. There have been a lot of games the Steelers have had trouble with tight ends and he's so good I think they can hit him and have a huge day.
The Bengals would love it to be a Jeremy Hill game, but the way the Steelers are playing up front with defensive end Cam Heyward, and linebacker Bud Dupree is really coming along. Their front seven is a standard Pittsburgh beat-you-up front seven. When you do get the chances deep, and they will give you some, you just have to hit them. You can't miss those. They've had some in the losses and even in the wins where they missed them and the game stayed closer than it should have or they didn't win because of it.
I think special teams is kind of a wash. Mike Nugent is kicking the ball well for the Bengals. Chris Boswell kicks the ball really well for the Steelers.  The Bengals have done a good job flipping field position all year. The Steelers are pretty good at that, too.
THE EDGE: BENGALS, 24-23.Eifert in the red zone.
And I think it comes down to which secondary holds up and I think the Bengals find a way. This year has felt differently. They've played differently. The first chance to eliminate an arch-rival and win the AFC North and do it at home. If they don't, the stress on that Denver game will increase dramatically because they'll want to go into the playoffs having one of those signature wins. Not going 0-3 against Arizona, Pittsburgh, and Denver. That's not a confident way to go into the playoffs.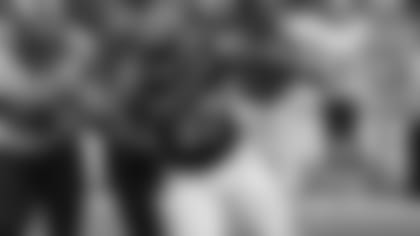 Pete Prisco says this is a Geno Atkins game.
A big game for the Bengals and I think they win it. Clinching the division with three games left would be huge and wins over Pittsburgh and Denver would probably make them the No. 1  seed.
I definitely think it's going to be a lot different than the 16-10 game. I think you'll see a lot more scoring. That was Roethlisberger's first game back and he was rusty.
The Steelers can't cover me. I know they made some changes back there, but I just got done watching the Seattle tape and it was atrocious. So bad. There were so many busts. I think Andy is going to have a chance to make some plays down field. A.J. Green is a Steelers killer.  He's got 53 catches against them in nine games. The only thing he has to do is hold on to the football and they'd be on a two-game winning streak against them.
 Andy has to be smart. If they roll doubles and triples at A.J. he still has to throw to him sometimes. But he's got enough weapons that he doesn't have to force it to him. There are games it seems like he goes away from him, but he's got to throw it up to him at times and let him go get it on a deep shot. You know, if it's third down and picked off on the Steelers 10. That kind of stuff. But you can't force it.
The Bengals have problems in the secondary, but everybody has problems against that passing game.  To beat it you have to attack Roethlisberger. You can't let him sit back there and carve you up. I think the key to the game is Geno Atkins, and it always is. You pressure him inside and let those two ends go up the field and hit him. Especially with no center Maurkice Pouncey in the middle. Alejandro Villanueva at left tackle has done a nice job, but that's a battle that Bengals right end Mike Johnson wins.
THE EDGE: BENGALS, 31-24. I think the pass rush will contain Roethlisberger. And they'll score on the Steelers. The Steelers can't cover anybody. Everybody thinks the Bengals can't keep up. They can keep up.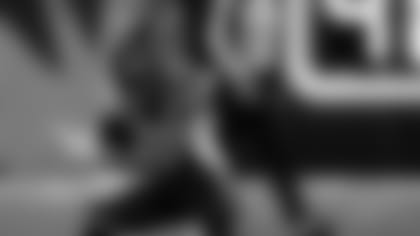 Marvin Jones is one of those Bengals receivers who have had big days a la the Steelers corps.
The problem for the Steelers is that while the Bengals secondary is decimated and no one knows how they'll respond, they know how their tattered secondary has responded all year and it's not good.
You get a little bit of a hint that it might be like the Rams game a few weeks ago when the Bengals defensive line got tired of hearing about the Rams defensive line and they dominated. After this month of 200-yard games and big scoring plays, everyone is talking about the Steelers wide receivers and rightfully so. But the Bengals wide receivers, along with Eifert, have also had some big games and they'll get their shots Sunday to take the main stage again.
It will be interesting to see if Dalton throws it as much as he did last month. He got drilled throwing it 38 times against a very aggressive front, so you figure they'll really try to get Hill going at home and try to keep Ben off the field. The dilemma is that you can throw on them. But the reason the Steelers held them to 16 points is they never gave Dalton time to throw.
Again, it's not about the yards. It's about the rushing attempts. It's about keeping them honest. The Bengals have gone 21 straight games without losing when they've been able to run it 30 times. Sometimes you can't, but when you can . . . But maybe Sunday is just a day where it has to be the pass. But, still, the Bengals secondary has to get help staying off the field.
This is like World War III. No one know how it's going to be fought (high scoring, low scoring), but you know how it's going to end. The late fourth quarter turnover.
(This is where the Antonio Brown disclaimer comes in. if either team returns a punt for a TD, that's probably going to do it. But the Bengals have been really good there. The longest retrun against them in two months is 12 yards.)  
Forget what kind of game it's going to be. Shootout or tractor-pull. The late turnover doomed the Bengals in both games last season and cost them the division. Roethlisberger's two fourth-quarter picks gave the Bengals the win last month. His pick with 14 seconds left in 2012 put the Bengals in the post-season.
And that's how the Steelers defense has lived this season. They've offset the yards with 21 turnovers and they've been lethal in the red zone along with four picks in the end zone or at the goal line. They're in trouble if they don't get turnovers. Dalton, who has been so good with just six picks all year, needs to be so good again.
The Steelers may throw the ball around the yard a little bit. But Dalton's charge is to make sure they don't get the easy turnover. The Bengals can record Marvin Lewis'  biggest win if they keep the ball in front of them on defense and keep the ball period on offense.