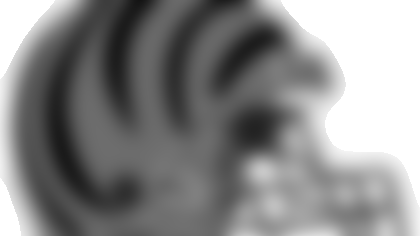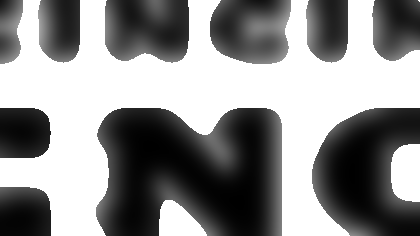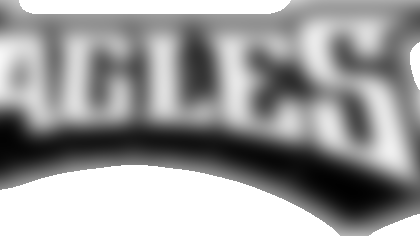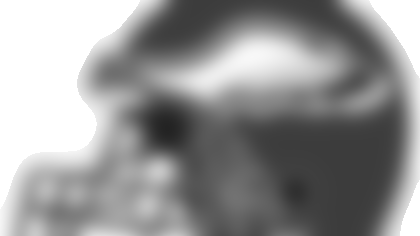 GAME PREVIEW
DECEMBER 13, 2012
PLACE: Lincoln Financial Field (Grass)
LOCAL RADIO: Play-by-play Dan Hoard and analyst Dave Lapham led by "Triple Cast" 700-AM WLW, 1530-AM ESPN and 102.7-FM WEBN on the 25-station Bengals radio network.
NATIONAL RADIO: Dial Global Radio Sports Ian Eagle play-by-play, Boomer Esiason analyst and Rocky Boiman sideline reporter.
TV: NFL Network team of Brad Nessler play-by-play, Mike Mayock analyst, Stacey Dales and Alex Flanagan sideline reporters. NFL Network and Cincinnati's Channel 12.
INJURIES
CIN: Starting RE Michael Johnson (great toe) didn't practice all week and is listed as questionable. He may miss his first NFL game after 61 straight. Backup CB Dre Kirkpatrick (concussion) went full go Monday but didn't go Tuesday or Wednesday and is out. K Mike Nugent (kicking calf, doubtful) is kicking in rehab but not in practice and Josh Brown figures to kick again. Backup RB Cedric Peerman (ankle) didn't practice for the second straight week after missing last Sunday's game and is doubtful. Starting MLB Rey Maualuga (knee, shoulder) went full go with a shoulder issue Wednesday and is probable. Starting WLB Vontaze Burfict (shoulder), backup SLB Dan Skuta (back) and DE Carlos Dunlap (calf) are all probable.
PHI: OUT: Starting TE Brent Celek (concussion) and DT Mike Patterson (illness); Starting LG Evan Mathis (ankle) surfaced on injury report Tuesday as not practicing after going limited Monday. Starting FS Kurt Coleman (chest) went limited Tuesday but Eagles head coach Andy Reid thought it was a stretch he'd play after he missed last Sunday's game. Starting RB LeSean McCoy (concussion) and backup Michael Vick (concussion) went limited Tuesday after they've been inactive the last four and five games, respectively, and there's a sense they still will remain inactive this late in the year with such a short turnaround. Starting WR Jeremy Maclin (groin) was limited Monday and Tuesday, but figures to play.  
» Complete Injury Report
THE SERIES
Bengals lead, 7-3-1; Bengals lead, 4-3 in Philadelphia, 1-0 at Lincoln.
NOTEWORTHY
» The 7-6 Bengals need to get a half-game lead on the 7-6 Steelers for the AFC's last wild card spot before Pittsburgh visits Dallas on Sunday. The 4-9 Eagles look to be in the death throes of the 14-year run of head coach Andy Reid.
» The Bengals head into prime time for the 10th time since their last victory under the lights, 27-20 over the Ravens at PBS in the 2007 opener.
» The last time the clubs met, Shayne Graham missed a 47-yard field goal wide right with seven seconds left in overtime at Paul Brown Stadium on Nov. 16, 2008 for the NFL's first tie in six years and the last one until the Rams and 49ers struggled earlier in the season for five quarters. It's the only Bengals tie in the 38 years of overtime and just the second in their history next to a 31-31 scrum against the Oilers in 1969.
» After throwing three picks in that game, Eagles quarterback Donovan McNabb didn't know the game was over because he thought the teams kept going in sudden death. After practice Tuesday, Bengals head coach Marvin Lewis, a member of the NFL Competition Committee, said, "I knew it was over."
» The last time the Bengals played an Eagles team not coached by Reid, quarterback Boomer Esiason threw for 378 yards at Veterans Stadium on Nov. 30, 1997 and steered Cincinnati to a go-ahead TD with one minute left for a 42-41 lead after trailing 34-21 late in the third quarter. But Esiason famously came back to the bench and said, "It's not enough," and watched St. Henry, Ohio's Bobby Hoying cap off his 313-yard day by leading the Eagles to a field goal at the gun.
» The only player left from Cincinnati's only visit to Lincoln is left end Robert Geathers. In the 2004 season finale on Jan. 2, 2005, Geathers capped off his big rookie season with a 36-yard interception return for a touchdown off former Bengals quarterback Jeff Blake in Cincinnati's 38-10 victory that evened its record at 8-8.
NFL RANKINGS
CIN: 11th in scoring, 15th in offense (14th rushing, 14th passing); 15th in scoring defense, 6th in defense (11th rushing, 11th passing), T-14th in turnover margin at even.
PHI: T-27th in scoring, 11th in offense (9th rushing, 15th passing); 25th in scoring defense, 14th in defense (17th rushing, 15th passing), 31st in turnover margin at minus-19.
COACHES
CIN: Marvin Lewis 76-80-1 regular season, 0-3 postseason in his 10th season, 1-0-1 vs. Eagles.
PHI: Andy Reid 140-99-1 in his 14th season, 0-1-1 vs. Lewis, 1-1-1 vs. Bengals
WEATHER
The National Weather Service in Wilmington, Ohio is calling for a clear night with a game-time temperature of about 41 degrees, hitting about 38 by the end of the game. Clear skies, no chance of rain, wind about five miles per hour out of the north.
INSIDE THE NUMBERS
» 10-9 - Marvin Lewis's road record vs. NFC
» 3-3 - Lewis's road record vs. NFC in December and January
» 4-3 - Bengals record on Thursday
» 1-2 - Lewis's record on Thursday
» 9 - Bengals losing streak in prime time since Oct. 1, 2007
» 13-14 - Eagles prime-time record since Oct. 1, 2007
» 3-8 - Bengals TD conversions in red zone last two weeks without rookie WR Mohamed Sanu
» 11-13 - Bengals TD conversions in red zone during previous three weeks before Sanu got hurt
» 0 - Interceptions for Eagles in seven games since Todd Bowles took over as defensive coordinator
» 5 - Interceptions by Bengals QB Andy Dalton in last seven games
» 8 - Interceptions for Bengals defense in last seven games
» 7 - TD passes Dalton needs to break Carson Palmer's Bengals season record of 32
» 96.7 - Receiving yards Bengals WR A.J. Green needs to average in last three games to break Chad Johnson's Bengals season record of 1,440
» 94 - Rushing yards Bengals RB BenJarvus Green-Ellis needs to pass Cedric Benson's total of 1,067 from last season
» 3.6 - BJGE's yards per carry in first nine games
» 5.4 - BJGE's yards per carry in last four games
» 4.0 - Yards Eagles have allowed per carry in last four games
» 42 - NFL-leading sacks for Bengals, No. 1 in sacks per pass
» 41 - Sacks allowed by Eagles, No. 27 in sacks allowed per pass
» 10.5 - Sacks by Bengals DT Geno Atkins
» 10.5 - Career sacks for Atkins coming into this season
» 13 - Sacks by Bengals DE Eddie Edwards in 1983, most since Coy Bacon's club record 22 in 1976
» 21 - Career sacks for Atkins
» 34.5 - Career sacks for Bengals NT Tim Krumrie, most by an interior player