The NFL announced that two Bengals, DT Geno Atkins and WR A.J. Green, have been voted to the AFC team for this season's Pro Bowl game. Atkins was voted a starter.   
"Geno is having a strong and consistent season playing at a high level and it is great to see him honored once again," said Bengals head coach Marvin Lewis. "A.J.'s production on the field continues to rival the all-time greats at his position. His peers recognize his immense value as a receiver, voting him to an unprecedented seventh consecutive Pro Bowl to start his career."    
Additionally, S Clayton Fejedelem was voted a second alternate for special teams and LB Vontaze Burfict a fourth alternate at inside linebacker. Alternates are added to the game if voted player(s) in their position group are unable to participate. Selections from the two teams reaching the Super Bowl will be among those unable to play, as will players who are not cleared due to injury.
The 2018 Pro Bowl, which kicks off at a new start time of 3:00 p.m. on Sunday, Jan. 28, will be televised live from Camping World Stadium in Orlando, Fla. on ESPN and ESPN Deportes and simulcast on ABC.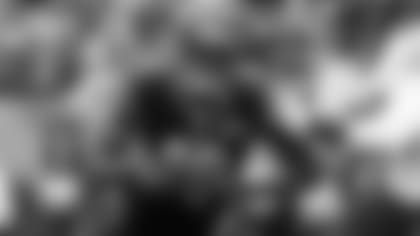 More on Atkins and Green:
*Atkins, an eighth-year player, has been selected to the Pro Bowl for the sixth time. He leads the Bengals this season with nine sacks, a total that also leads all NFL interior defensive linemen. He's also tied for the team lead in QB hits (19) and tackles for losses (10). Atkins has the most Pro Bowl selections of any Bengals defensive lineman — no other DL has had more than two — and he's now tied with CB Lemar Parrish for the most selections by a Bengals defensive player (six).
*Green, a seventh-year player, has been voted to the Pro Bowl for the seventh time. He is the only NFL receiver since the 1970 merger to start his career with seven consecutive Pro Bowl nominations. He is also the only Bengal at any position to make the Pro Bowl in each of his first seven seasons. Only one other Bengal, WR Isaac Curtis, made it for as many as his first four seasons (1973-76). In total Pro Bowl selections, Green's seven move him ahead of WR Chad Johnson and CB Lemar Parrish (each with six) for second-most in Bengals history, behind Hall of Fame OT Anthony Munoz, who had 11. Green this season leads the Bengals in catches (67), receiving yards (980) and TDs (eight). He was selected but did not play in last season's Pro Bowl, due to a hamstring injury.