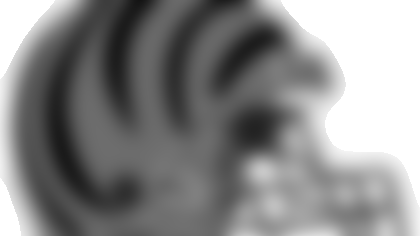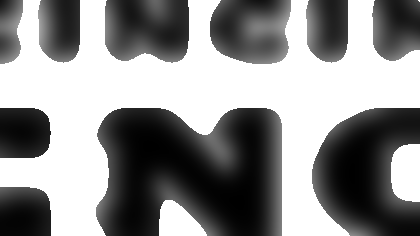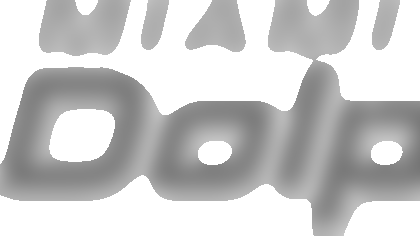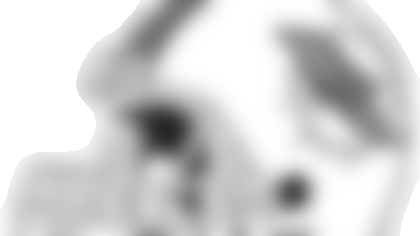 GAME PREVIEW
OCTOBER 31, 2013
PLACE: Sun Life Stadium (Grass)
LOCAL RADIO: Play-by-play Dan Hoard and analyst Dave Lapham led by Triple Cast of WLW 700 AM, ESPN AM 1530 and WEBN FM 102.7 on the 25-station Bengals radio network.
NATIONAL RADIO: WestwoodOne Sports with play-by-play Ian Eagle, analyst Trent Green and sideline reporter Rocky Boiman.
TV: NFL Network team of play-by-play Brad Nessler, analyst Mike Mayock, and sideline reporter Alex Flanagan. Also simulcast on Cincinnati's Channel 5.
INJURIES ** CIN: OUT: DT Devon Still (elbow), S Taylor Mays (shoulder). MLB Rey Maualuga (knee, concussion) and backup Michael Boley (hamstring) didn't work in Tuesday's lone extended workout of the week. Neither did starting LT Andrew Whitworth (knee), starting WR Mohamed Sanu (shoulder) or backup DL Wallace Gilberry (groin). Backup RB Rex Burkhead (hamstring) was limited. All are listed questionable.
MIA: OUT: WR Brandon Gibson; Starting RT Jonathan Martin (illness) didn't work Monday and Tuesday and backup TE Dion Sims (toe) didn't work Tuesday. Starting CB Brent Grimes (quad), starting LT Bryant McKinne (knee) and starting DE Oliver Vernon (knee) went full Tuesday.
» Complete Injury Report
THE SERIES
Dolphins lead regular season series, 14-5, and postseason series, 1-0; 6-2 in Miami
NOTEWORTHY
» The Bengals try to match the longest winning streak under head coach Marvin Lewis with the five they won from Oct. 2-Nov. 6, 2011.
» Former Bengals secondary coach Kevin Coyle, in his second season as the Dolphins defensive coordinator, has two of his former Cincy DBs working for him in defensive assistant Jeff Burris and Blue Adams, assistant coach for defensive backs.
» Former Bengals WR Armon Binns, who had four catches for 41 yards for the Bengals in last season's 17-13 loss to the Dolphins, is on Miami's injured reserve list after tearing his ACL in one of the first workouts of training camp.
» With the 15-5 edge in the series, the Dolphins have been the toughest AFC foe in Bengals history.
» Don Shula, the former Dolphins head coach who is the winningest coach in NFL history, was 4-2 against Bengals founder Paul Brown, the coach that signed him as a defensive back in Cleveland in 1951 and made him part of the biggest trade in NFL history two years later. One of those wins came in the playoffs.
» The last time the Bengals played in Miami, they closed out the Dolphins 1-15 season in 2007 with new Dolphins football chief Bill Parcells watching a 38-25 Bengals victory. Parcells is gone and LT Andrew Whitworth and DT Domata Peko are the only active Bengals left from that game.
» S Chris Crocker suits up for his 65th game as a Bengal. He played just six games for the Dolphins in 2008 before they cut him and he hooked on with the Bengals 10 days later.
» Bengals QB Andy Dalton, who was 2011 AFC Offensive Player of the Month as a rookie in October 2011, brings a 116 passer rating for this October into the Halloween Game. Since it's the only game in Week 9 played in October, it won't count in the balloting.
» Bengals WR A.J. Green comes into the game leading the AFC in receiving yardage with 734 yards. The last time the Bengals played in Miami, native Chad Johnson had four catches for 131 yards in that '07 finale but it wasn't enough to secure a fifth straight AFC receiving yardage title.
» It's a homecoming for two key Bengals who are products of St. Thomas Aquinas High School. Two-time Pro Bowl defensive tackle Geno Atkins is from Pembroke Pines and rookie RB Giovani Bernard is from Boca Raton.
» Gene Atkins, Geno's father, played free safety for the Dolphins from 1994-96 and played in two Miami victories over the Bengals at Riverfront Stadium in 1994 and 1995 with a total of seven tackles and a forced fumble.
NFL RANKINGS
CIN: 11th in scoring, 9th in offense (19th rushing, 7th passing); T-5th in scoring defense, 8th in defense (8th rushing, 11th passing), T-15th in turnover margin at minus-1.
MIA: 20th in scoring, 28th in offense (23rd rushing, 17th passing); 19th in scoring defense, 21st in defense (19th rushing, 20th passing), 25th in turnover margin at minus-3.
COACHES
CIN: Marvin Lewis 85-82-1 regular season, 0-4 postseason in his 11th season; 2-2 vs. Dolphins.
MIA: Joe Philbin 10-13 in his second season, 1-0 vs. Bengals and Lewis.
WEATHER
The National Weather Service in Wilmington, Ohio is calling for partly cloudy skies with a game-time temperature of about 78 degrees and winds out of the east at about 10 miles per hour with no chance of rain.
INSIDE THE NUMBERS
» 37-47 - Lewis's road record
» 32-28 - Lewis's record on grass
» 19-24 - Lewis's record in October
» 13-7 - Bengals QB Andy Dalton's road record
» 8-3 - Dalton's record in October
» 5-3 - Bengals record on Thursday nights
» 1-4 - Bengals record on Halloween
» 5-0 - Dolphins record on Halloween
» 11 - TD passes for Dalton in October
» 11 - TD passes for Dolphins QB Ryan Tannehill this season
» 11 - Career fumbles by Dalton
» 8 - Fumbles by Tannehill this season
» 49-9 - Bengals win over the Jets last Sunday in the first 49-9 game in NFL history
» 0-3 - Bengals record after wins of at least 40 points
» 3 - Consecutive 100-yard receiving games for Bengals WR A.J. Green (First time for a Bengal since T.J. Houshmandzadeh in 2008)
» 4 - Bengals-record TD catches for Bengals WR Marvin Jones last Sunday vs. Jets
» 4 - Second-most receiving TDs by a WR in a season for Bengals in 2012 (Andrew Hawkins), 2011 (Jerome Simpson), 2010 (Chad Johnson)
» 3 - Combined TDs this season for Dolphins WRs Brian Hartline (2) and Mike Wallace (1)
» 5 - Bengals receivers in the top 48 of AFC yardage (Green, Jones, Tyler Eifert, Jermaine Gresham, Mohamed Sanu)
» 254 - Receiving yards for Sanu (No. 48 in AFC)
» 93 - Yards for Miami's fifth-leading receiver, WR Rishard Matthews
» 32 - NFL-leading sacks allowed by Dolphins
» 16 - Sacks allowed by Bengals this season
» 20 - Sacks for Dolphins this season
» 22 - Sacks for Bengals this season
» 1 - Touchbacks allowed by Bengals P Kevin Huber
» 1 - Touchbacks allowed by Dolphins P Brandon Fields