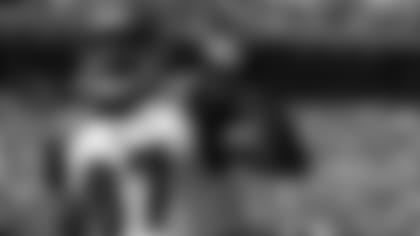 Kelley Washington breaks out "The Squirrel" after his first-quarter TD. (Bengals photo)
The Bengals have so much depth now that even their backup end zone celebrations bail out their starters.
While Chad Johnson had to curtail his Broken Chicken Wing Dance, Kelley Washington delivered the longest version of "The Squirrel" yet as the Bengals enjoyed a celebration of depth in Sunday's Paul Brown Stadium opener that ended in a 34-17 victory over the Browns.
On offense, the Bengals were without their No. 2 receiver and for much of the game the left side of their line had three players who had a combined two starts at the positions they were forced to play Sunday.
And they still rolled up 481 yards.
On defense, the Bengals lost starters David Pollack and Dexter Jackson in the first half. And for the second straight week they didn't allow a touchdown until the fourth quarter in stopping 80 percent of Cleveland's third-down tries while generating three more turnovers.
"That's what we've got to have; we've got to have a deep football team," said head coach Marvin Lewis, architect of the deepest Bengals team in the free agency era. "That's what the best teams are. We want to be a good team. We've got a chance for guys to rise up now and come to the forefront and play. That's what the challenge will be."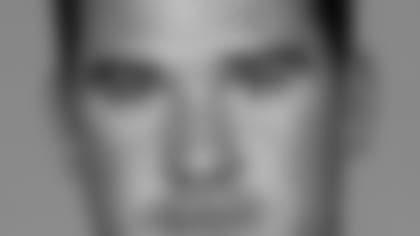 The most stunning example came on the offensive line, where left tackle Levi Jones's sprained ankle forced guard Eric Steinbach to make his second NFL start at left tackle and rookie Andrew Whitworth to make his first NFL start at left guard. When center Rich Braham went down in the second quarter, second-year man Eric Ghiaciuc checked in for his fifth career appearance at center.
Quarterback Carson Palmer did get sacked four times for the first time in 26 games, but running back Rudi Johnson romped behind the line for Sunday's NFL-best 145 yards on 26 carries and two touchdowns. And Palmer had enough time to throw for 352 yards, the second biggest day of his career next to his 382 yards in Baltimore two years ago.
"We've got some good guys up front," said Johnson after he went behind that left side 12 times for 75 yards. "Big Willie (Anderson) does a job (at right tackle). He has to make sure the whole offensive line is ready to go. We've got some veterans who have played a lot of football. If you've got good communication, things don't tend to fall off as much. They did a great job. They practiced hard this week; Steinbach and big boy Whitworth."
With the Browns set to line up their first-rounder, 250-pound speed rusher Kamerion Wimbley, on the right edge, the Bengals figured Steinbach's 290-pound athleticism would be a better match than the 340-pound Whitworth's strength.
As it turned out, Wimbley started at that spot with Willie McGinest sidelined by a calf injury, and the Bengals were able to pound it to either side. Wimbley did get a sack, but as Steinbach said, the pressures weren't products of physical mistakes.
"It wasn't like guys were whiffing; I think it was communication," Steinbach said. "We'll get it straightened out."
Steinbach and Johnson like to team up on the power play, where Johnson follows the pulling Steinbach from left to right. But Johnson says the Bengals didn't run any power, another testament to the preparation of the backups.
"Not one time. We did a couple of (isolation plays), but usually we ran our zone plays, where you're just able to read and where everybody has to be on the same page for a typical (zone) play to work," Johnson said. "If you're not on the same page, that play's not going to work. That shows you how we practice." How deep is this offensive line? It has a backup right tackle in 350-pound Stacy Andrews who plays behind three-time Pro Bowler Willie Anderson. But the Bengals feel he's too good to sit on the bench, so they've been using him sporadically the past two games as a tight end. And on Sunday, he lined up next to the pulling Steinbach and the duo opened up a swath around the edge for Johnson's 20-yard gain.
"It goes back to the coaches, and everybody taking it on themselves," said right guard Bobbie Williams. "It's preparation. We've got a good enough offense to do that. Those guys have been drafted by the organization because they feel like they could come in and contribute."
It's like Anderson said about Ghiaciuc. "He got drafted in the fourth round (in 2005) for a reason," and it was Ghiaciuc's performance against Jacksonville last year that Anderson said was the best debut by a rookie since he arrived in 1996.
"It's different than it was 10 years ago," Anderson said. "Now coaches are coaching the second-team guys. We all sat and watched how teams in Pittsburgh, Jacksonville and Baltimore in our division would replace guys with second-team guys and those guys would be starters. Our coaches are coaching everybody."
The line saw this all before against Houston last season when Ghiaciuc was inactive and centers Braham (knee strain) and backup Larry Moore (ACL) went down early and Steinbach had to play center for the first time in his life. The Bengals won, 16-10.
Anderson chalks it up to offensive line coach Paul Alexander's weekly quizzes. Each player has to know the responsibilities of everyone else. Braham was heard to ask Alexander earlier this year if 13 years didn't earn him an exemption and the answer was a crisp, "No."
"So he finishes first and the rest of us try to copy off his paper," Anderson said.
And then you've got Whitworth who is so smart he doesn't take notes, so brains has something to do with it, too.
"That's the guy that had a great game," said Anderson of Whitworth, whom had only played tackle before he arrived here in the second round. "It seems to me we were running left with the ball. He's 340 pounds, he's aggressive, and he can move."
Sunday also reflected Alexander's philosophy in the sense that when the replacement goes in, he's expected to play like the starter. The Bengals rarely give Jones help in pass protection and while Steinbach probably got more Sunday, it wasn't much more.
"The biggest difference is space," Steinbach said. "At tackle, there's more space to get beat."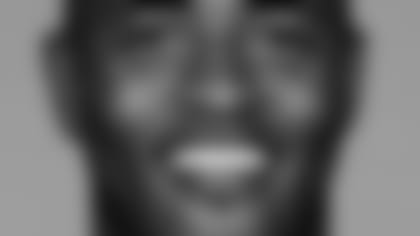 While the line picked up the slack, so did wide receiver Kelley Washington. He and Chris Henry combined for 11 catches and 190 yards with T.J. Houshmandzadeh (heel) inactive for the second straight week.
Washington typifies how this locker room has changed under Lewis. He would like to go to a team where he can have a bigger role and the Bengals tried to trade him from Draft Day until they ran into injuries late in training camp. With the man who was supposed to replace him, free-agent pickup Antonio Chatman, yet to be healthy, seventh-rounder Bennie Brazell (knee) on injured reserve, and Houshmandzadeh limping, here was Washington on Sunday with five catches for 77 yards and a touchdown.
He hasn't moped, he hasn't griped, he hasn't checked out. He just makes plays.
"This is our job; we take it seriously. This is what we're supposed to do when we have to play," Washington said.
Washington studied what Houshmandzadeh did in the slot last year in December's 23-20 win over the Browns and saw he had a decent day. He almost matched Houshmandzadeh's six catches for 53 yards and a touchdown.
"T.J. had a good game in the slot against them last year and I figured I would get some chances because they were going to try and take Chad out of the game," Washington said. "That leaves me and Chris one-on-one. You get a chance and just try to make the most out of it. ... You keep doing that, things will fall into place."
Washington made short work of the Browns putting a safety one-on-one with him on the first drive of the game. Out of the No Huddle, Carson Palmer quickly hit Washington crossing from the middle to the sideline for a 22-yard touchdown pass, the final 10 yards coming courtesy of Henry's seal block on two defensive backs.
"I think we had them on their heels with the no-huddle offense," Washington said. "We knew they were tired. We were tired, but it just seemed like we had a little bit more. It worked out well for us."
The defense also dipped into its depth chart, but rookie strong-side backer Rashad Jeanty has already played a lot this season for Pollack since Pollack had played sparingly with a hamstring problem before injuring his neck Sunday in a collision with running back Reuben Droughns in the game's first three minutes.
Jeanty had one of eight passes defensed and helped hold Droughns to 32 yards on 14 carries a week after he recovered a fumbled punt in his 38th pro game. The first 37 came in Canada.
"He's not your typical rookie," said middle linebacker Brian Simmons. "Jeanty's a pretty good athlete. The thing abut him is that he's got a high level of maturity."
Backup safety Kevin Kaesviharn had a hard time hauling down wide receiver Braylon Edwards at the end of the biggest play of the day, a 75-yard pass from quarterback Charlie Frye. But if he has to play in Jackson's place in Pittsburgh, Kaesviharn won't be a neophyte. He started all 16 games last season and has 38 career starts.
"Depth is a must, especially in this division," said free safety Madeiu Williams. "Guys are going to go down sometimes, and it's up to the next guy to step up and carry the torch. It's going to be a long season. It's only the second game of the year, and guys are going to get banged up every week. It's just up to the next guy to get in there and make plays."
After Chad Johnson scored on an eight-yard pass, he tried to do the Chicken Dance like he did Saturday for a downtown Oktoberfest crowd. But he had fallen on his right shoulder and the dance was short and painful.
But Washington more than took up the slack with a version of "The Squirrel" that took longer than the Junior Prom's last dance.
Palmer wasn't watching either time.
"I didn't see it," Palmer said of his wing man. "I'll wait to watch it on SportsCenter. They make it look better."