The return of Vontaze Burfict has sparked the latest defensive stand.
Paul Guenther, the Bengals' second-year defensive coordinator, likes to play the ponies and use them as motivation. So isn't it rather fitting that the offense standing between the Bengals and a play-off bye comes from the Broncos, a restless horse looking to spoil it all Monday (8:30 p.m.-Cincinnati's Channel 5)?
"I like the horse-racing analogies,' says linebacker Vincent Rey of Guenther's occasional riffs about the track. "He told us a good one back in April about this horse that came out of nowhere and no one was talking about him until the end. He said that's the way we want it in December and January and we are here now."
Guenther is "The Horse Whisperer," of a savvy, experienced Bengals defense he has guided to the top of the stretch with a stinginess that even dwarfs Denver's No. 1 defense. The Bengals are giving up 17.4 points per game, fewest in the league, and are on pace to allow the fewest points ever in a 16-game Bengals season. The magic number is the 284 of 1978, which means the Bengals can only give up 40 in the last two games.
The scouting report is pretty basic. They have smart; leader-type Pro Bowl players at each level in nose tackle Geno Atkins, WILL backer Vontaze Burfict, cornerback Adam Jones and safety Reggie Nelson. Jones should have made it but didn't and Burfict would have made it just like he did in 2013 if he played the entire season.
This is how Burfict characterized it after Sunday's 24-14 win in San Francisco.
"Everybody is playing together. Nobody is pointing fingers. If you mess up, you say it's your fault. Next play you make up for it."
They're as physical as any defense the league, they get pressure with four, and they're smart enough to make Man look like Zone and vice versa.
"That would be pretty cool. 1978? That's a lot of years," Guenther says. "That's the thing.  They've been keeping these records for a long time. That's a great accomplishment. Regardless of third downs, regardless of yards, the bottom line is scoring. To me that's the ultimate statistic. People can look at third downs in one game or yards per play in another game. You can spin it any way you want. But at the end, its how many points you give up. Hopefully we continue on that trend."
Monday is the points-at-a-premium classic. Bengals quarterback AJ McCarron makes his second pro start against the league's best defense in one of the NFL's most iconic venues, where the noise suffocates in collegiate delirium.
"We just have to understand the situation. It's going to be a little bit different," Guenther says. "It may be a stand in the middle of the ring, toe to toe, ball's at the 50, could go either way, play great field position, try to get turnovers. That's what I told the guys (Tuesday) in the meeting they executed the plan on Sunday as good as we could have imagined, particularly at the end of the half right there."
That's when the Bengals turned it over twice and McCarron cashed the short fields of 11 and 20 yards to take a 21-0 half-time lead in San Francisco. Take a look at that first turnover, which turned an uncomfortable 0-0 game in the middle of the second quarter into the rout it should have been from the beginning.
Third-and-10 from the 49ers 20. Guenther pulls a pressure from the Double A Gap Blitz library he and Mike Zimmer began building when Zimmer arrived in Cincinnati in 2008 as defensive coordinator. The A Gap is the middle of the line, where the Bengals often station two players when they blitz or fake one.
And they can be linemen, backers, or DBs. On this one, Guenther stations two in the weak side of the A Gap and  Burfict drops  back from the line while Nelson blitzes. Also dropping into coverage for one of the 21 times this season (according to profootballfocus.com), is their leading sacker, left end Carlos Dunlap.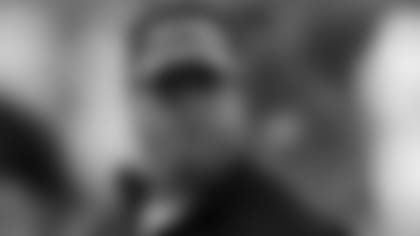 Defensive coordinator Paul Guenther's group has been stingy with points.
Dunlap and cornerback Dre Kirkpatrick converge on wide receiver Anquan Boldin just past the first-down marker after quarterback Blaine Gabbert's quick throw. Dunlap makes the turnover when he strips the ball from Boldin just before he hits the ground and Dunlap scoops the fumble for a 21-yard return to the 11.
"The play Carlos hit the guy and picked the fumble up was a tweak off one of our pressures," Guenther says. "That was a changeup that week and boom, was a big turnover we scooped it up. Dre was there almost ready to kill the guy and missed him, Carlos hits him and goes.
There it is. Guenther letting his guys play with a creative pressure.
That was his M.O. when Zimmer put him in charge of third-down packages while Guenther was coaching linebackers. When Zimmer coordinated the Cowboys in the early 2000s, he was an admirer of NFC East rival Jim Johnson, the Eagles' master of blitzes, and began fooling with the Double A.
"We didn't invent it, we went back and watched Jim Johnson's stuff with the Eagles," Guenther says. "What I did was I went and pulled all the Eagles stuff off and he did run a couple things out of it. So we named the front, we named the blitzes."
They kept adding and adding until Guenther helped build a Frankenstein. He says most of the league is running variations of the Double A and just looks at the AFC North where the three other teams have adopted forms of it. He compares it to the spread of the spread offense. With the Bengals leading the league in scoring defense and Zimmer garnering Coach of the Year votes while leading the Vikings to the brink of the playoffs, the Double A Highway has never been hotter.
And don't think Guenther doesn't realize that 291 points are the fewest points Zimmer's units allowed in his six years here. He plans to let him know if they come in under.
"Oh yeah. We always bust each other's chops," Guenther says. "That's what is fun about it. Where we are at now."
It didn't always used to be like that. When Guenther decided to stay in Cincinnati as the coordinator last year and not go to Minnesota as Zimmer's coordinator, he got the silent treatment for a few months.
But they're back to talking and this past summer he and Zimmer ATV-ed over the hunting property Zimmer still keeps on the outskirts of Cincinnati.
"We kind of talk about what happened the last week, running anything new, good luck," Guenther says. "If we played a team may share a thought or two on somebody we played. We touch base once or twice a week. He came back in summer time. He's got that little trailer, I went down and spent some time with him."
At 44, Guenther is one of the youngest coordinators in the league. His opposite number on Monday, Denver DC Wade Phillips, broke into the NFL on dad Bum Phillips' staff in 1976, when Guenther was five years old growing up in suburban Philadelphia. A few years later Guenther caught the coaching bug when he would accompany his father, a youth league footballl coach, on scouting trips with the other coaches on Friday nights.
"I was eight, 10 years old," Guenther says. "We'd sit on the grass in the back of the end zone and they'd be talking about formations and plays."
When the Bengals allowed those 291 points in 2009, it was good enough for the Bengals to sweep the division and win the AFC North. It came just before the league gave the offense a little goose by loosening up the rules, as they always do, it seems, every offseason, and cracked down on player safety and, therefore, defense.
In '09, teams scored 20.3 points per game. Six years later, it stands at 23 with two games left. So 17.4 means a lot more than it used to. It reminds Guenther of a conversation last year at Saratoga before his first training camp. He was watching the horses and bumped into one of Zimmer's mentors, Bill Parcells, his head coach in Dallas.
Parcells told me, 'You know, being a defensive coordinator is the hardest job in the NFL. Just trust me, you'll find out,'" Guenther says.  "It's harder than being the head coach or offensive coordinator. You're always putting out fires.  This formation, this play, that rule, you can't do this. You try to be proactive and not as much reactive, but sometimes that's just how it goes."
Guenther has staked out his own gig as Zimmer's shadow creeps more and more to Minnesota. Different styles,  but the  players feel like Guenther knows what he's doing when he draws up something.
"We trust him," Rey says. "I mean look at it. We're (the) top scoring defense in the league."
"Paulie G put us in the right position," is cornerback Adam Jones' typical response after a robust stand.
In between stints coaching the linebackers, Guenther worked in the secondary and developed a relationship with his two most experienced DBs, Jones and Nelson.
"You've got to think, he coached DBs, he coached linebacker so he already knows what the personality is and what he is dealing with," Nelson says. "So it really wasn't any shock to us or him what he was getting himself into."
The difference in styles is obvious. Zimmer coaches with a blunt edge. "The Horse Whisperer," is also blunt and  challenges with motivational digs here and there that can hit home.
"You get his timing wrong, Paulie can get there. He knows what buttons to push and what buttons not to push," Nelson says. "He's a great coach himself. He was our third-down coach. Didn't change anything in our room.. . . We love what Paul does with this defense. They are totally two different coaches and either way we are working hard for PG and he expects nothing but the best. "
One of the reasons to stay in Cincinnati was that everyone was entrenched and that's how this season has unfolded.
"The big thing is our communication out there. We pretty much have the same guys," Rey says. "We know what everyone else is going to do. I know that up front Carlos Dunlap, Michael Johnson, and Wallace Gilberry are going to do what they're supposed to do. It's like that all over the defense.
They are also riding the return of Burfict, starting his ninth game since coming back from a year-long knee injury.  It's no coincidence that in '13 when he played the entire year, he went to the Pro Bowl and they finished sixth in defensive scoring and third overall in defense. In his eight games back, the defense has allowed just 12 touchdowns and last Sunday marked his most active game when he played 85 percent of the snaps.
"He and are real close. I can ask him, 'How do you feel? Can you do this, can't do that?"' Guenther says. "He'll give me an honest answer. 'If I need a blow, I need a blow,' and the next guy is ready. I can usually tell by watching him play if he's struggling out there.  This last game in particular, he was running around the field like, Holy . . ."
That would suggest Burfict is pretty close to being where he was.
"I've seen spurts of it," Guenther says. "But it was consistent through this game. Most great players are like that. They want to get a feel for the game and get going. Instead of chopping it (snaps) up."
Down the stretch they come. The Broncos' No.1 defense is on the rail and all of sudden here is the Bengals No. 1 scoring defense barging in as the outsider.
"We're going into Denver, right?" says Guenther when asked what race analogy is next.
He nods toward his office.
"I've got some blinders in there," he says. "You know, what they put around the horse so he just sees the track."