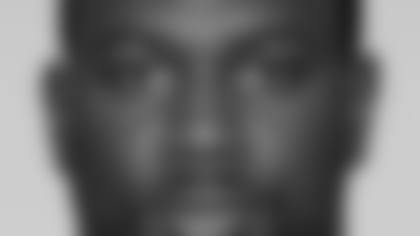 The Bengals made the minimum two cuts Tuesday when they released veteran linebacker Hannibal Navies and first-year guard Steven Vieira to get down to 75 and tighten the numbers in the competitive backer spot.
The release of Navies, an eight-year veteran who signed with Cincinnati 364 days ago off the waiver wire, leaves the club with eight linebackers eligible for this Saturday's cut down to 53 players at a position where they usually keep seven.
The three starters - Brian Simmons in the middle, David Pollack on the strong side, Landon Johnson on the weak side - are already in. Also figured to make it are two rookies, a third-round supplemental draft pick in Ahmad Brooks and Rashad Jeanty, a CFL product that has played well in the place of the injured Pollack.
That appears to leave two spots for veterans Caleb Miller and Marcus Wilkins and fifth-rounder A.J. Nicholson while middle linebacker Odell Thurman starts the season on the suspended list and does not count on the final roster.
Vieira, a second-year player from UCLA, signed with the Bengals as a college free agent in 2005 but did not play. He was sidelined in the first half hour of rookie minicamp and finished last season on the Cincinnati practice squad before a stint this spring in NFL Europe.
The Bengals now no longer have their two leading special teams players from last season as far as playing time. Navies finished second in teams snaps with 266, trailing only the 340 of safety Anthony Mitchell. Mitchell has been sidelined for the season with a foot injury.
Navies, 29, had trouble staying on the field this summer after a pectoral injury in the first week of camp and missed two of the three preseason games, including Monday night's win over Green Bay.