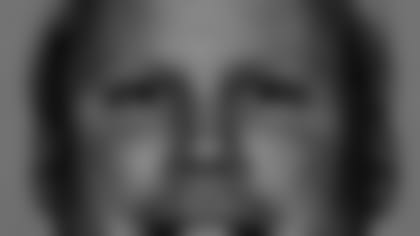 BresnahanIf the Bengals had been able to reduce the other tight end the past two weeks, there would probably be a lot less talk about throwing it more to their own tight end.
It's not as if Pro Bowlers Alge Crumpler and Todd Heap annexed the seam and went at will on them all day. But they did kill the Bengals softly enough in the middle to lead their teams in receiving and now Cincinnati only gets the guy that many believe is the best tight end in the game in San Diego's Antonio Gates.
"He's a little bit of a hybrid of both of them," said Bengals defensive coordinator Chuck Bresnahan after Thursday's practice. "He's a tight end that can be a wide receiver and he's a wide receiver that's big. You have to have the right matchups on him."
Combating an NFL tight end is all about matchups. As Bengals radio analyst Dave Lapham says, "They're usually too fast for linebackers and too big for safeties. While defenses can come up with exotic defenses to stop wide receivers, there aren't as many ways to take away a tight end, and if you can get a guy that can run and can make himself available In the middle of the field he quickly becomes the quarterback's best friend."
Strong safety Dexter Jackson, who often finds himself in the matchup, observed the other day that it's not like the physical Crumpler and the speedy Heap abused the Bengals. Each had just four catches for the Falcons and Ravens, respectively, and none was longer than 28 yards and none came on third down.
But none went for fewer than 15 yards either, and all accounted for first downs in a deadly game of clock control the Bengals badly lost the past two weeks. As the 6-4, 260-pound basketballish Gates arrives with a 14.3-yard average on 11 third-down catches for a team that leads the NFL in time of possession, the Bengals have to make sure lightning doesn't strike three straight times.
Throw in the fact that Gates is a monster in the red zone with 27 touchdown catches since 2004 (one more than Terrell Owens and three more than Randy Moss) and that three of the top nine individual numbers against the Bengals this season have come from tight ends, and they would like to make sure it's not a Chargers lightning bolt.
"It's a great challenge for us because look at who these guys have with them," Bresnahan said. "It's not just Crumpler because he's got Michael Vick. Gates has LaDainian Tomlinson, so you have to defend everybody and be very cognizant of your matchups.
"We feel like we've got safeties that can do an adequate job and we've got linebackers we feel like can get physical with them in some of our zone coverages when they're not left out by themselves with them."
Because tight ends put the defense in that no-man's land, it varies who gets the assignment.
Heap set the tone for the Ravens in the second half last week on the opening drive when two of his catches accounted for more than half the 74 yards in a field-goal drive, 28 coming in a one-on-one matchup with rookie strong-side linebacker Rashad Jeanty.
BEST YARDAGE DAYS VS. BENGALS IN '06 Steelers RB Willie Parker: 133 rushing yards, 9/24 Panthers WR Steve Smith: 126 receiving, 10/22 Patriots RB Laurence Maroney: 125 rushing, 10/1 Browns WR Braylon Edwards: 110 receiving, 9/17 Bucs RB Cadillac Williams: 94 yards rushing, 10/15 Ravens TE Todd Heap: 84 receiving, 11/5 Chiefs TE Tony Gonzalez: 81 receiving, 9/10 Steelers WR Cedrick Wilson: 73 receiving, 9/24 8.Ravens WR Mark Clayton: 73 receiving, 11/5 9.Falcons TE Alge Crumpler: 72 receiving, 10/29 Ravens RB Jamal Lewis: 72 rushing, 11/5
Two weeks ago, Crumpler scored the Falcons' first touchdown on a first-and-15 catch from the Bengals 16 when he came across the middle and beat the double coverage of Jackson and nickel free safety Kevin Kaesviharn.
Crumpler came back to make the killing play of the game against a cornerback. With the Bengals out of timeouts and trailing, 28-20, Crumpler caught a second-and-nine pass across the middle in front of Deltha O'Neal for the deflating 17-yarder with about 3:20 left.
"A guy like Crumpler (6-2, 262) is as big as a house so it's just hard to get around the guy and make a play on the ball," Lapham said. "That's what happened to Kase on the touchdown. He went for the ball and just couldn't get around Crumpler in time because he's so big and physical and Gates is the same kind of guy, except he can really run."
The Bengals feel pretty good about their matchups because if it's one thing their linebackers can do, it's run, led by weak-side backer Landon Johnson. Jeanty often gets the assignment when the tight end is in the box because he's usually lined up over him and one of the reasons the Bengals really like him is he can run and cover as well as bring the wood a little bit with 242 pounds.
Plus, free safety Madieu Williams is fast enough that he broke in as a nickel corner and Jackson brings years of banging his head against such NFL tight ends as Crumpler, Jeremy Shockey, Jason Witten and L.J. Smith.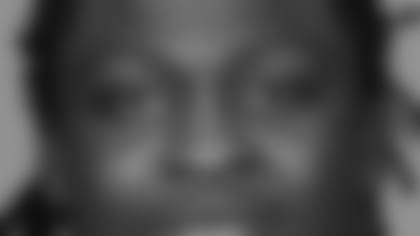 JeantySunday's game in Baltimore marked Jeanty's return to the lineup after missing four games with a foot injury, and Bresnahan remains quite optimistic.
"He bit on the head-and-shoulder fake inside, and he just lost his balance," Bresnahan said of Jeanty allowing Heap's 28-yarder. "He had great leverage, then he started to lean inside when he got the head-and-shoulder fake. That's just being back from four weeks off and getting polished off. He'll do a great job."
Bengals foes appear to be picking on the inexperience of the backers in the wake of injuries and the Odell Thurman suspension as Jeanty continues to make the transition from CFL defensive end and third-round supplemental pick Ahmad Brooks continues to wow in the run game but muddle through at middle linebacker in the pass game as one would expect a late arriving rookie.
Against the Falcons and Crumpler, the Bengals tried to get veteran Brian Simmons back on the field with both Brooks and Johnson, but he aggravated his neck injury on the first snap and that hampered the Bengals experience some more.
Plus, Jackson has been hobbled by a bad ankle. But Bresnahan doesn't want to hear all that because he stresses defending a tight end like Gates requires a team scheme.
"It's not just one position," Bresnahan said. "Because a good pass rush takes that away. Zone coverage with great vision takes that stuff away. Playing with proper leverage takes it away. You want to make a play? You've got to lock them out."
For the most part, the Bengals have locked out offenses since the Patriots put up 38 points on them Oct. 1. Since then, they've allowed one 100-yard receiving day (Carolina's Steve Smith) and zero 100-yard rushing days. Next to Cadillac Williams' 94 rushing yards in Tampa, the best individual numbers against them in the last four games have been Heap's 84 yards and Crumpler's 72, as well as Ravens running back Jamal Lewis' 72 rushing yards.
"You want to see a house?" Lapham asks. "Check out Gates."