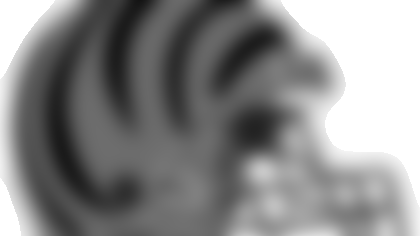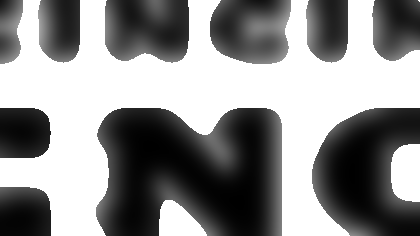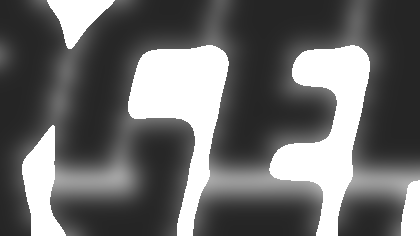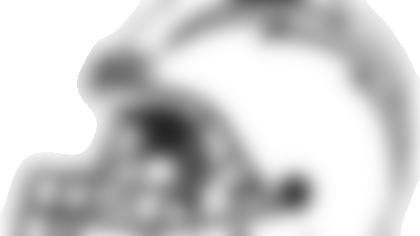 GAME PREVIEW
DECEMBER 2, 2012
PLACE: Qualcomm Stadium (Grass)
LOCAL RADIO: Play-by-play Dan Hoard and analyst Dave Lapham led by "Triple Cast" 700-AM WLW, 1530-AM ESPN and 102.7-FM WEBN on the 25-station Bengals radio network.
TV: CBS broadcast team of Marv Albert play-by-play and Rich Gannon analyst. Channel 12 in Cincinnati, Channel 7 in Dayton, Ohio, Channel 27 in Lexington, Ky.
INJURIES
CIN: OUT: WR Mohamed Sanu (foot) suffered stress fracture during Thursday's practice and is most likely headed to IR after Monday surgery; WR Andrew Hawkins (knee) returned to practice Wednesday and Thursday limited after missing last two games and was full go and probable Friday. CB Terence Newman (shoulder) limited all week but probable. RB Cedric Peerman (neck) and DT Pat Sims (thigh) were elevated to full go Thursday and Friday and are probable. TE Richard Quinn (hamstring) was limited Thursday and Friday and is questionable.
SD: Out: SS Atari Bigby (hamstring); LILB Donald Butler (hamstring), FS Darrell Stuckey (hamstring) and WR Eddie Royal (hamstring) didn't practice Wednesday and Thursday and aren't expected to play. OLB Jarret Johnson (back) and P Mike Scifres (rt. ankle) were limited Thursday.
» Complete Injury Report
THE SERIES
Chargers lead the regular season series, 19-11; Bengals lead postseason series 1-0; San Diego leads 10-5 at home
NOTEWORTHY
» For the third time in four games the Bengals hope to get a win over a team that has one of Cincinnati's first-round picks. This week it is one of the Bengals 1998 first-rounders, Chargers linebacker Takeo Spikes. Against the Giants it was the linebacker the Bengals took 10 years later, Keith Rivers, but he was inactive. Last week it was Raiders quarterback Carson Palmer, the 2003 draft's overall No. 1 pick whose streak of three straight 300-yard passing games was stopped as he had just 146 yards.
» Bengals head coach Marvin Lewis's only win in California came in San Diego on Nov. 23, 2003 when Jon Kitna outpitched Doug Flutie.
» The last three times these two teams have met have had huge playoff implications for one of the teams. On Nov. 12, 2006 the Chargers wiped out a 28-7 halftime lead with a 42-point second half at Paul Brown Stadium and the Bengals missed the playoffs by a game. At Qualcomm on Dec. 20, 2009, the Bengals missed a shot for a playoff bye when the 11-3 Chargers dropped the Bengals to 9-5 on Nate Kaeding's walk-off 52-yard field goal, 27-24. On Dec. 26, 2010 in Palmer's last PBS game, he had a career-best 157.2 passer rating as the 4-11 Bengals beat the 8-7 Chargers, 34-20, to kick them out of the playoffs.
» The Bengals played their first-ever regular season game on a Friday night, Sept. 6, 1968 at San Diego Stadium. Running back Paul Robinson gave the Bengals their first TD and lead (7-0) on a two-yard run, but Chargers quarterback John Hadl threw TD passes of 48 and 56 yards to Willie Frazier in the second half of San Diego's 29-13 victory.
» While the Bengals are reunited with one of the great linebackers from their past in Spikes, it is a homecoming for Bengals rookie WILL backer Vontaze Burfict, an undrafted free agent via Arizona State and Corona, Calif., who is 14 years younger than Spikes.
» Chargers head coach Norv Turner has bossed teams for 15 seasons and 240 games, but this is only his third game against the Bengals, all in the past three years.
» Bengals Pro Bowl receiver A.J. Green lines up across from Chargers receivers coach Charlie Joiner, the only receiver in the Pro Football Hall of Fame who once played for the Bengals.
NFL RANKINGS
CIN: 10th in scoring, 13th in offense (14th rushing, 12th passing); 15th in scoring defense, 9th in defense (17th rushing, 8th passing), 15th in turnover margin at plus-1.
SD: 16th in scoring, 25th in offense (25th rushing, 18th passing); 12th in scoring defense, 10th in defense (T-5th rushing, 20th passing), T-18th in turnover margin at minus-3.
COACHES
CIN: Marvin Lewis 75-79-1 regular season, 0-3 postseason in his 10th season; 2-2 vs. Chargers
SD: Norv Turner 56-41 in his sixth season, 115-124-1 in 15th season overall; 1-1 vs. Bengals and Lewis.
WEATHER
According to the National Weather Service in Wilmington, Ohio, there's a 30 percent chance of showers at game time under partly cloudy skies with the temperature at 66 degrees and a wind out of the northwest at about seven miles per hour.
INSIDE THE NUMBERS
» 1-4 - Bengals record in California under Marvin Lewis
» 4-12 - Bengals record on road under Lewis vs. AFC West and NFC West
» 211 - NFL starts on Sunday for former Bengals LB Takeo Spikes, now with Chargers
» 291 - NFL starts combined Sunday for expected Bengals offensive starters if rookie WR Marvin Jones gets nod
» 39 - Games Chargers WRs coach Charlie Joiner played for Bengals before being traded to San Diego, where he went on to Pro Football Hall of Fame
» 26 - Games WR A.J. Green has played for Bengals
» 82 - Catches Joiner had for Bengals
» 132 - Catches Green has for Bengals
» 6 - TD catches Joiner had for Bengals
» 17 - TD catches Green has for Bengals
» 33 - TD passes for Chargers QB Philip Rivers in his first 27 NFL starts
» 43 - TD passes for Bengals QB Andy Dalton in his first 27 NFL starts
» 9-0 - TDs to INTs for Dalton in last three games
» 9-0 - TDs to INTs for Jon Kitna in Games 10-12 of 2003, last time Bengals QB did it before Dalton