Vontaze Burifct shook off injury to finish Sunday with nine tackles.
They never got the one play on offense or defense.
But then, if you watched the Bengals lose, 24-20, when the Steelers pulled off a second-half rally with 15 unanswered points, you saw the entire 2016 season in microcosm that unofficially ended Sunday at Paul Brown Stadium with the Bengals eliminated from the playoffs for the first time in six years.
Since the Bengals came back from the Oct. 30 bye needing basically every game, their four losses have come by a combined 14 points in which they never scored 21 points. They never scored a touchdown in the fourth quarter in losing two half-time leads.
One play on offense, defense, special teams.
And maybe that's the frustration. At 5-8-1 they don't think they need to re-build, they just need a re-do as the Steelers won for their fifth straight for the first time since 2009 while the Bengals have a losing record for the first time since 2010.
"We're a good team. We just don't have a good record," said safety George Iloka when asked how the Steelers beat them for a fourth straight game and eighth time in the last nine games.
"You tell me. Every game we play good enough to win but every game we play bad enough to lose. We have a team capable of beating them. We have to keep the gas on them. We can't keep our foot on the brake. They've got a good team, too, and can come back on anybody. There's nobody on the schedule we couldn't beat …For us, I would say we have to play all four quarters consistently … we can't take the foot off the gas and in some games we did that this year."
Defensive tackle Domata Peko heard what Marvin Lewis said in the still of the locker room and couldn't agree more with the only coach he's ever had.
  "We've got to finish that. The whole season in the fourth quarter, we haven't been able to do what we used to do — finishing people out," Peko said. "We usually step on the field and finish it out, you know, but it hasn't been the same. Coach Lewis hit it on the head when he said that after the game. We're not finishing like we used to and we need to get back to that and finish strong these last two games, and finish on a positive note."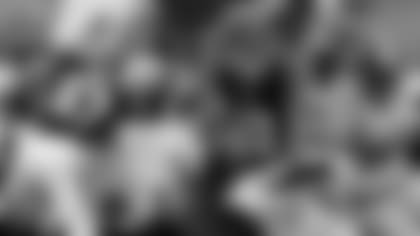 Alex Erickson had the best day for the Bengals rookie receivers with a 72-yard kick return.
While Lewis wondered if his message is getting through, his players vociferously defended him.
"It is hard, because I feel like I've not found the right buttons to push to get us to where we need to be," Lewis said, looking at only his fourth losing season.  "I always take credit for that. I'm never going to blame somebody else. It's my job to figure out why we don't get it to where it needs to be. We've been short."
 But cornerback Adam Jones got his back up on the subject.
 "It's no way Coach Lewis' fault. Coach Lewis prepares us every week, and he does a great job leading the group," Jones said. "or some reason, we've had injuries here and there on both sides of the ball. You've got a lot of new coaches in here on the offensive side. Coach Lewis shouldn't take the blame. A lot of people are giving Coach Lewis hell, but it's not his fault. We lost two of our great receivers last year. He did by any means necessary to get us back to where we are. A.J.'s been out, so that takes away from the offense. But for the most part, it's definitely not his fault."
There will be some that argue Sunday's game was lost just like last season's Wild Card Game. A lack of discipline on defense on the last, winning drive.
That might have been the mood in the locker room back in January, but after four straight flags before quarterback Ben Roethlisberger's decisive 24-yard touchdown pass to wide receiver Eli Rogers on Sunday, the Bengals felt, well, ripped off.
Even two guys who never say much about the officials fumed.
"It's kind of hard to play both Pittsburgh and the refs," said the always polite Peko before breaking away with, "I've got to go. They're going to get mad at me."
But Lewis, the ever cautious member of the NFL Competition Committee, stayed on the podium going after head linesman Phil McKinnely for the unnecessary roughness call on defensive tackle Pat Sims putting down running back Le'Veon Bell.
If anything, he thought McKinnely himself got too emotional.
 "I didn't think it was a penalty. Obviously Phil McKinnely thought it was. I think that's within the play and the emotions got to him," Lewis said. "The guy's running and struggling and we're just trying to knock the pile back. But that's neither here nor there."
Yes, linebacker Vontaze Burfict and cornerback Adam Jones, the offenders back in January, got nicked earlier in the game. Burfict got his first 15-yard penalty of the season when he threw down Roethlisberger in the pocket after releasing a pass, which could have been a border-line call. Cornerback Adam Jones was called for taunting.
But Iloka praised Burfict's restraint during the afternoon and said his teammates saw it and respected it. He said the refs did a good job 'policing,' the game. Jones himself said the refs did a good job keeping order.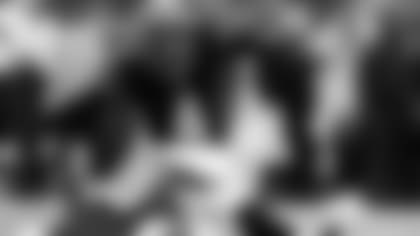 Randy Bullock, who kicked for the Steelers two weeks ago, made all his kicks in his Bengals debut.
What turned this game around is what turned around most of them this season. The Bengals had no answer on offense in the second half and without wide receiver A.J. Green (hamstring) for basically the fifth straight game, they couldn't deal when the Steelers crowded the box and dared quarterback Andy Dalton and his receivers to beat them.
The Bengals were able to do it against the Eagles two weeks ago scoring a season-high 32 points. But not Sunday against a Steelers defense that had allowed 50 points in its four-game winning streak.
"They kind of dared us. They adjusted well," said left tackle Andrew Whitworth. "I think it's something that hurts you at some point (not having Green), but we could still execute well enough to do something in the second half. It's one of those things where all you need to do is put some kind of drive together and get some points to keep the momentum there. They made a great play on the interception."
Dalton's only interception and the Bengals' only turnover of the game is one of those that comes out of still trying to get a rhythm between QB and target in the 14th game of the season. Remember, every wide receiver besides Green was new and didn't play here last year.
There were a couple of things going on in that play. Center Russell Bodine was blocking downfield, but Dalton was looking to go downfield and had an open receiver, rookie Tyler Boyd.  But he underthrew it and it was picked off by inside linebacker Lawrence Timmons on the last play of the third quarter and it turned into a field goal that cut it to 20-18.
"It was a little miscommunication on that one," Dalton said. "I have to make sure everybody is on the same page with it. But if I throw a better ball, that ball is complete for a big gain, so I should have thrown a better ball."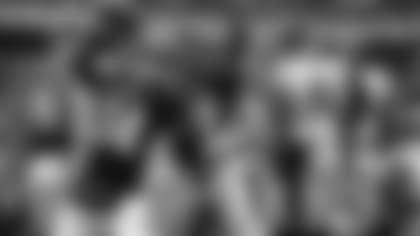 Andy Dalton exults after his fourth-down sneak gave the Bengals a 10-3 lead.
Miscommunication. In the 14th game. A first in the Green-Dalton era. Targets were at a premium. With tight end Tyler Eifert getting blanketed for three targets and one catch, no one else was available after wide receiver Brandon LaFell had six catches for 77 yards in the first 21 minutes. He had one catch the rest of the way. Boyd and fellow rookie wide receiver Cody Core had mirror days of two catches on three targets for 13 yards each.
Here's the tough stat of the day. On a day Dalton threw one pass of 20 yards, former Bengals draft pick Cobi Hamilton, who never caught a pass in Cincinnati, had a killing third-down catch for 21 yards on third-and-eight.
Dalton said it best. Once the Steelers crowded the box and took away the run (running back Jeremy Hill lost five yards on two carries in the fourth quarter), there was only one answer. And the offensive line (according to profootballfocus.com the Bengals gave up just one sack, one QB hit, and said Dalton was under pressure six times), seemed to give him some time.
"I felt like if they had to bring another guy in the box — we've just got to execute," Dalton said. "If a team's not going play seven in the box, you've got to be able to beat them throwing it."
A tough day for Dalton. Ever since he came into the league he's had a winning record and gone to the playoffs.
"It is disappointing," Dalton said. "This team had potential to do some really good things, and we didn't get it done. So it is disappointing."
Disappointing, but Iloka felt a fierce sense of pride after it was over.
"On defense, everyone played with passion," Iloka said. "I was proud of the way everyone responded. We played our butts off no matter the situation. If they got a first down because of penalty, the guys kept playing. If they got a short field for whatever reason, the guys kept playing. I didn't see quit in anybody. Guys played their hearts out. They just came up a little short."
Story of the season. One play. Here or there.
Iloka was extremely impressed with Burfict. After leaving in the middle of the second quarter to get a concussion exam after a mega collision with Steelers right guard David DeCastro (a meeting of two Brahma bulls, according to Bengals radio analyst Dave Lapham), Burfict returned in the second half.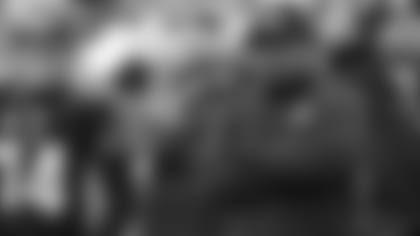 For the first time the Lewis-Dalton combo isn't going to the playoffs.
And while the Bengals did give up scores on eight of nine drives, they didn't let Bell dominate like he has this season, holding him to 93 yards on 23 carries to break his streak of four straight 100-yard games. Despite missing the time, Burfict and old friend James Harrison led everyone with nine tackles and except for the flag on the Ben play; he stayed out of the officiating limelight.
"I'm real proud of Vontaze. He played his butt off. He was composed, man," Iloka said. "I've seen a lot of situations in previous years it would have ended a lot differently for all parties. Regardless of how the game went, I thought he was poised. It's just him making a conscience effort. That meant a lot to me and it probably meant a lot to the other guys because it showed the maturity."
Iloka didn't know if the Steelers baited Burfict, but he saw the result.
"In certain situations in previous years he would have reacted differently," Iloka said. "You could tell he made a conscience effort to not react. That part was good to see. He's our leader. He got hurt, he showed his toughness by coming back and didn't quit. He was in there for the whole fight."
So was his team. But against the Steelers, it hasn't been enough.
"They just play physical football," Whitworth said. "They try to keep it simple. They play tough and physical. They do what they do and they don't care about what anybody else does. You have to respect them for it."
Cincinnati Bengals host Pittsburgh Steelers at Paul Brown Stadium in week 15 of the regular season 12/18/2016