Vontaze Burfict in a rare moment Sunday when he wasn't in motion.
DENVER - The Bengals defense, sapped by the Mile High altitude and at the end of an intoxicating four-game stretch they've played 119 more snaps than their offensive foes, manned up to empty their bench in a 20-17 victory.
"(Playing) in this stuff is hard," said linebacker Vontaze Burfict after a vintage 2013 Pro Bowl effort. "When you get tired, you can't catch your breath."
Take a bow, Burfict and cornerback Dre Kirkpatrick, the two starting defenders the Bengals gave handsome extensions before the season who earned their money in knocking the breath out of Denver for the Bengals' first win a Mile High in 42 years.
More history?  It was just the second time in head coach Marvin Lewis' 15 seasons the offense generated just 190 yards or less in 16 games and won  
And no Bengals defense has ever played this much in a month that began in last month's win over the Colts. In the last two games the Bengals have been out-snapped by 60 plays, the second most ever in consecutive games. The most? The previous two games in the losses to Jacksonville and Tennessee in which they were out-snapped by 75.
"We just played different today. I don't think we played the way we have been playing," Kirkpatrick said. "I feel like we played different, we bonded better today. It was a brotherhood. I felt like guys were backing up each other and guys were picking each other up. We just have to keep working on it and (we) have to keep working. The leaders on this team have to rise up. I feel good today; I just feel good."
Kirkpatrick began the day with a 101-yard interception return that set up the Bengals' first touchdown and he ended it on fourth-and-four when he smothered wide receiver Emmanuel Sanders for an incompletion on a slant from the Broncos 26 to use up Denver's last chance with 54 seconds left. In between Burfict moved between WILL backer and the middle to post 12 tackles, a sack, and forced Broncos running C.J. Anderson's fumble at the Denver 44 with 12:13 left in the game that set up wide receiver A.J. Green's 18-yard touchdown catch for the winning points and that two-score lead at 20-17.
"I told A.J. before the series I got the fumble, 'We just need to score one touchdown and make it a two-possession game,"' Burfict said. "He said, 'I got you.' Now it's history."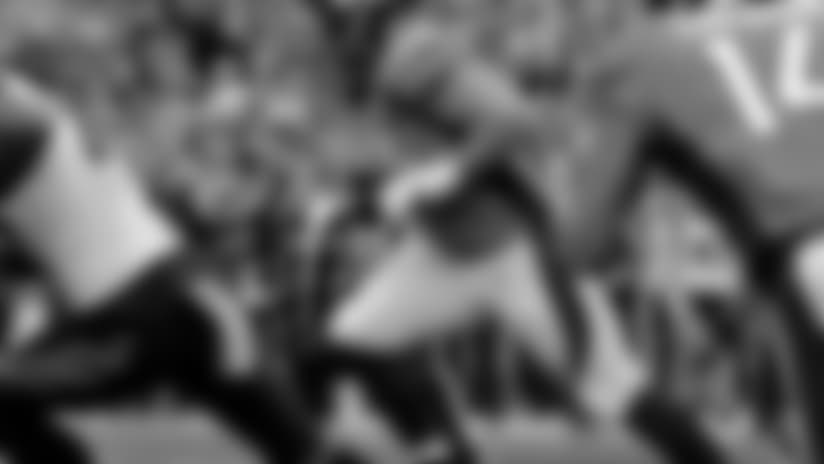 Dre Kirkpatrick runs into history.
Kirkpatrick made history when he read a play on the Broncos' first drive that turned into a day-turning-red-zone interception in the game's first six minutes. Burfict and linebacker Vincent Rey acknowledged that Kirkpatrick said all week he was going to pick Denver's pick play. This one went awry when wide receiver Cody Latimer ran it too close, bumped his teammate, and Kirkpatrick was sitting right there behind the slant a yard deep in the end zone for the longest interception return in NFL history that wasn't a touchdown.
"The ball just fell right into my hands," Kirkpatrick said. "It was everything we've seen and everything I've been practicing. They didn't change much of anything."
With Sanders and fellow receiver Demaryious Thomas in hot pursuit, Kirkpatrick looked back on his 101-yard jaunt, bobbled the ball at about the 10 and fell on his fumble at the 1.
"Coach told us someone was going to go out there and make a play when we really needed it," Kirkpatrick said.   "They were coming from both ends and I was running this way. Sanders and Thomas were coming. I tried to catch the ball and I thought they poked it out. I have to hold on to the ball. I didn't know where they were at, it was just an act of the moment. I have to hold on to the ball, no excuses for it. I have to put that in."
"I was thinking breathe, breathe," said Kirkpatrick, who vomited so long and so hard that the Bengals had to go to their bench almost right away halfway through the first quarter.
The Bengals were already down two cornerbacks when the game began with Adam Jones (concussion) and William Jackson (toe), so little-used KeiVarae Russell came off the bench for a few snaps as Kirkpatrick recovered and that began a game-long trend whenever one of the corners needed a breather.
Darqueze Dennard, playing against his first NFL position coach in Broncos head coach Vance Joseph, probably played the best game of his career. Usually a slot corner, Dennard stayed on the outside most of the day with Kirkpatrick and they held down Sanders (two catches 15 yards) and Thomas (five catches, 64 yards), after they each went for 100 yards in last year's victory over the Bengals.
Thomas had just one catch until Denver's final scoring drive cut the lead to 20-17 with 5:05 left. Thomas wriggled free for four catches in the drive that included a 17-yard TD catch in the left corner despite Kirkpatrick's tight coverage.
Like all good corners, Kirkpatrick shrugged it off and was there waiting on Sanders' last slant.
"They get paid to make plays, too. You have to continue to fight," said Kirkpatrick, who knew something was up on that last snap when they spread it. "It was a heads-up play. If he gets wide like that, they're going to make that throw. It's the safest throw."
Defensive coordinator Paul Guenther alerted them to the routes the Broncos would run on that final drive.
"We kept telling each other before that drive it was going to be a four and out," Burfict said. "Everybody stepped up. Literally everything he told us what to expect that's what they ran."
Burfict has been lobbying Guenther to put him back at WILL on the outside after three straight starts in the middle with Kevin Minter out and on Sunday Guenther obliged. But it didn't last for long because middle backer Vincent Rey pulled a hamstring in the second quarter and Burfict went back to the middle and rookie Jordan Evans continued to impress when he lined up at WILL.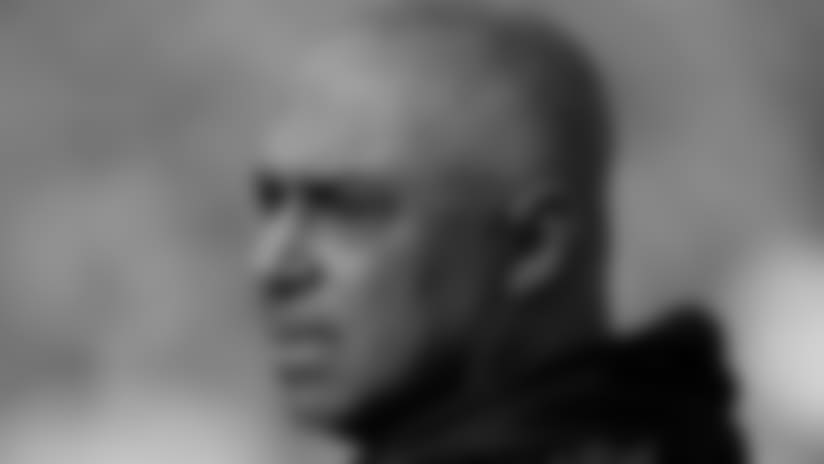 Marvin Lewis became the first Bengals head coach since Paul Brown to win in Denver.
Burfict, who on Friday confirmed the officials are trying to provoke him after he got thrown out of last week's game for bumping one, responded with his best game of the year.
"Today was a calm game. The refs were nice to me," Burfict said. "Whenever you make plays and win, its fun. You can fly around. Sometimes when you're losing you have to stay in the scheme and can't guess sometimes."
Burfict isn't guessing on Evans.  He loves his speed and aggressiveness that allowed him to blow up one play behind the line of scrimmage.
"Jordan at WILL, he plays so fast I can actually play off of him," Burfict said. "He told me today if I see a play I'm going to go shoot it. I said, 'Bro, go ahead, I got your back.' That play in the backfield, he told me, 'I'm going to go shoot it.' I told him, go ahead if you miss I'm going to come around and make the play. I told him if he did miss, just stay inside. He went up in there and blew the play up and that's kind of exciting to see that because he's a rookie and he tells me he's going to come in and blow up a play and he does it."
Burfict blew up the game when he forced Anderson to fumble and safety Shawn Williams hopped on the Bengals' second fumble of the season.
"(Anderson) is a friend of mine. It's always a physical game when I play him because he is like a bowling ball," Burfict said. "You have to wrap him. I have known him since college and he is a good player. I have been watching him. He is from California just like I am from California.  I'm a big fan of his, but when I saw him break through the hole I know I (needed to get ready.) I didn't even wrap up. I saw which side he had the ball on so I just put my helmet on that side of the ball and it just popped out."
The Bengals needed all hands on deck as guys from Evans to Russell made plays all the way down the depth chart. Russell, the last corner active or inactive, was up with Jones and Jackson down. He turned the game when he blocked Brandon McManus' 61-yard field goal try at the end of the half.
Russell took bets all week that he would block a field goal in Denver.
"The minute the holder turns his head back to the snapper, the ball is snapped," Russell said of his study of the Broncos. "And they always go on one. I was confident I was going to get a jump. Their ends were playing very tight. Tight ends, a fast off time that equated to me getting a block."
It was that kind of day. Turnovers, blocked kicks, points precious and few. A day of defense. Maybe the only way it could be the day the Mile High faithful honored Red Miller and his Orange Crush defense.
"Something we kept saying before the game was to have faith," Burfict said. 'Vinny kept telling us to have faith. When things are not going our way we still have faith and everybody is standing together."
Cincinnati Bengals take on the Denver Broncos in week 11 of the regular season.