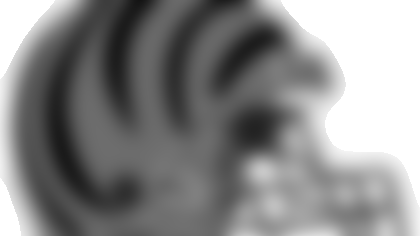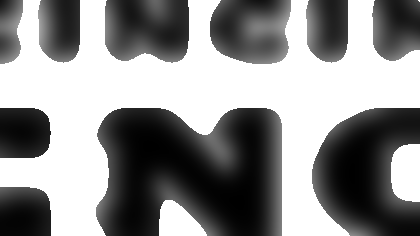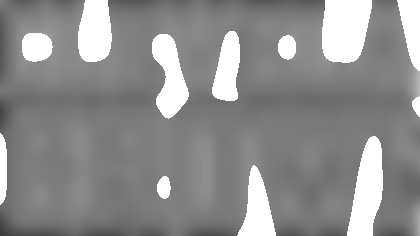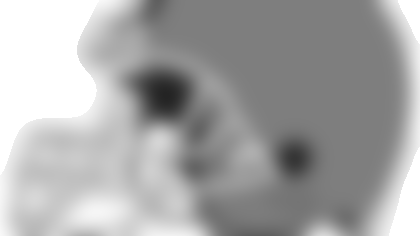 GAME PREVIEW
OCTOBER 14, 2012
PLACE: Cleveland Browns Stadium (Grass)
LOCAL RADIO: Play-by-play Dan Hoard and analyst Dave Lapham led by "Triple-Cast" on 700-AM WLW, 1530-AM ESPN and 102.7-FM WEBN on the 25-station Bengals radio network.
NATIONAL RADIO: Sports USA Radio Network. Play-by-play Bob Fitzgerald and Ross Tucker (analyst).
TV: CBS broadcast team of Kevin Harlan play-by-play and Solomon Wilcots analyst. Channel 12 in Cincinnati, Channel 7 in Dayton, Ohio, Channel 27 in Lexington, Ky.
INJURIES
CIN: OUT: RB Bernard Scott (knee) tore his ACL last Sunday against the Dolphins and is out for the season. WR A.J. Green (knee), who twisted his ankle in the game but played the entire second half, was limited Wednesday but went full go Thursday and Friday and is probable. Left tackle Andrew Whitworth (knee), who has been limited early in the past few weeks, kept the trend this week and is probable after going full Friday. The secondary is as healthy as it has been this season. CB Jason Allen (quad), who has missed four of the five games this season, came back limited Wednesday and Thursday, went full Friday and is questionable. CB Dre Kirkpatrick (knee), who returned to practice last week and went full go Thursday and Friday, could play according to head coach Marvin Lewis, but he's questionable. CB Adam Jones (back) was limited Thursday but was on the field Friday full go and is probable. CB Terence Newman (groin) didn't practice Wednesday and was limited Thursday but was on the field Friday, went full go and is probable. DE/SAM Dontay Moch (illness) was the only Bengal that didn't work Thursday but came back Friday, went full, and is questionable.
CLE: Starting CB Dimitri Patterson (ankle), starting WR Mohamed Massaquoi (hamstring) and backup WR Jordan Norwood (foot) are out. DT Ahtyba Rubin (calf) missed all week of practice and is questionable but it doesn't look good for one of the NFL's leading tacklers at his position.  Leading tackler and MLB D'Qwell Jackson (concussion) practiced for the first time Thursday, went full Friday, and is probable. LB Scott Fujita (shoulder, neck) is questionable after missing Thursday and Friday. WR Travis Benjamin is doubtful.
» Complete Injury Report
THE SERIES
Bengals lead, 42-36, Browns lead in Cleveland, 22-16, Bengals lead at CBS, 8-5.
NOTEWORTHY
» The Bengals hold the biggest edge ever in the series, according to Battle of Ohio historian Jack Brennan, the Bengals PR chief. They have a six game edge at 42-36.
» The Browns biggest lead in the series is five games when it was 6-1 after the first game in 1973.
» Two members of the Browns 2003 draft class, first-rounder Jeff Faine, Notre Dame center, and third-rounder Chris Crocker, Marshall safety, return for the Bengals.
» A third-round draft pick of the Bengals, right end Frostee Rucker (2006) out of USC, gets the start for the Browns against his old club.
» Browns defensive coordinator Dick Jauron, a fourth-round pick of the Lions out of Yale in 1973, ended his career as a safety in Cincinnati from 1978-80 and started his coaching career during the 1981 AFC title season when he was hurt and assisted Bengals secondary coach Dick LeBeau on game day in the press box.
» Sunday is Browns rookie QB Brandon Weeden's 29th birthday. The only time the Bengals have played the Browns on Oct. 14 came on Weeden's 18th birthday when Bengals running back Corey Dillon rushed for 140 yards on 31 carries in a 24-14 victory at Paul Brown Stadium.
» A Bengals game in Cleveland during the Marvin Lewis era always seems to light up the cosmos, starting with his first victory as a head coach on Sept. 28, 2003 in a 21-14 victory secured on tight end Reggie Kelly's TD catch from Jon Kitna for the only score in the second half.
» Lewis has wins from five different QBs throwing TD passes in Cleveland: Kitna, Carson Palmer, Ryan Fitzpatrick, Andy Dalton, Bruce Gradkowski.
» Cleveland is also the site of Dalton's first NFL victory in the 2011 opener, a win saved on Gradkowski's 41-yard TD pass to A.J. Green, the longest winning TD pass ever caught by a rookie in his team's opener, after Dalton left at halftime with a bruised throwing wrist.
» The Bengals played their second-longest game in history in Cleveland in 2009 when Shayne Graham's 31-yard field goal with four seconds left in OT was set up by Palmer's 15-yard scramble on fourth-and-11.
NFL RANKINGS
CIN: Tied for 11th in scoring, 15th in offense (15th rushing, 10th passing); 21st in scoring defense, 18th in defense (19th rushing, tied for 16th passing), tied for 23rd in turnover margin at minus-4.
CLE: 21st in scoring, 24th in offense (27th in rushing, 14th passing); 25th in scoring defense, 28th in defense (26th rushing, 26th passing), tied for 19th in turnover margin at minus-2.
COACHES
CIN: Marvin Lewis 72-76-1 regular season, 0-3 postseason in his 10th season; 14-5 vs. Cleveland.
CLE: Pat Shurmur 4-17 in second season; 0-3 vs. Lewis and Bengals.
WEATHER
The National Weather Service in Wilmington, Ohio, is calling for winds out of the south at 20 to 30 miles per hour with gusts up to 40 and a 60 percent chance for showers and thunderstorms on a 70 degree day.
INSIDE THE NUMBERS
» 11-10 - Bengals record vs. rookie quarterbacks under Marvin Lewis
» 11 - Browns losing streak
» 6-5 - Bengals record in last 11 games
» 12 - Browns losing streak in AFC North
» 4-8 - Bengals record in last 12 AFC North games
» 4-0 - Bengals record in last four games vs. Browns
» 31-44 - Lewis's road record
» 6-3 - Lewis's record in Cleveland
» 28-25 - Lewis's record on grass
» 29 - Age of Browns rookie QB Brandon Weeden on his birthday Sunday
» 42 - Bengals born after Oct. 14, 1983
» 5.7 - Rushing yards per attempt for Browns rookie RB Trent Richardson vs. Bengals
» 3.1 - Rushing yards per attempt for Richardson in his other four games
» 7.96 - Passing yards per attempt for Bengals QB Andy Dalton this season
» 9.4 - Passing yards per attempt for Dalton vs. Browns this season
» 18 - NFL-leading sacks for Bengals
» 13 - Browns sacks
» 4.7 - Yards per carry Browns allowing on the ground
» 3.9 - Yards per carry Bengals average on the ground
» 3.2 - Yards per carry Bengals average on the ground vs. Browns this season
» 14.2 - Yards per catch for Browns wide receivers this season
» 14.8 - Yards per catch for Bengals wide receivers vs. Browns this season
» 19 - Yards per catch for Bengals WR A.J. Green in three games vs. Browns