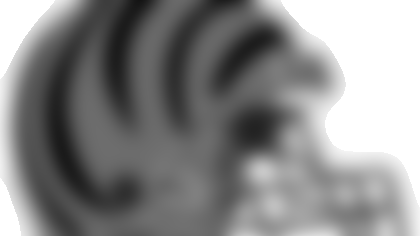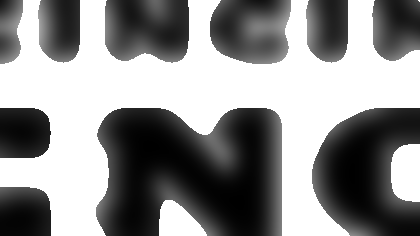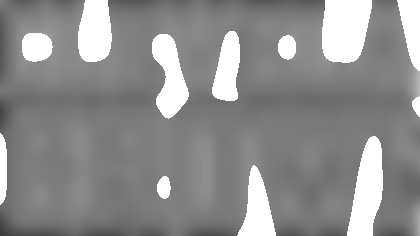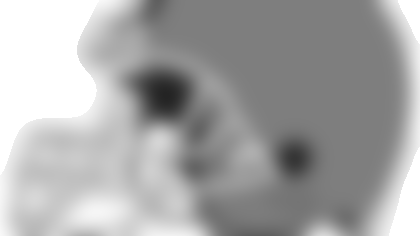 GAME PREVIEW
SEPTEMBER 29, 2013
PLACE: FirstEnergy Stadium (Grass)
NATIONAL RADIO: Sports USA Radio Network with Larry Kahn play-by-play, Ross Tucker analyst, Troy West sideline.
TV:** CBS team of Marv Albert play-by-play, Rich Gannon analyst on Channel 12 in Cincinnati, Channel 7 in Dayton, Ohio, Channel 27 in Lexington, KY.
INJURIES
CIN: Starting CB Leon Hall (hamstring) and starting S Reggie Nelson (hamstring) didn't practice all week after getting hurt in the final minutes of last Sunday's victory and are doubtful. Backup CB Dre Kirkpatrick (hamstring) didn't practice until Friday, was limited, and is doubtful. Indications are that would put S Taylor Mays in the starting lineup and CB Brandon Ghee in the slot with newly-signed Chris Crocker probably spelling both. Backup OL Mike Pollak (knee) didn't practice all week and is doubtful. SAM backer James Harrison (illness) didn't practice Friday but is probable.
CLE: OUT: QBBrandon Weeden (throwing thumb), backup OLB Quentin Groves (ankle), backup RE Billy Winn (quad). Starting OLB Jabaal Sheard (knee) hasn't practiced all week and is doubtful, setting the stage for rookie Barkevious Mingo's first NFL start. K Billy Cundiff (thigh) didn't go Wednesday and Thursday, was limited Friday and is questionable. If he can't go, punter Spencer Lanning does double duty. Starting RG Shawn Lauvao (ankle) was limited all week and is questionable.
» Complete Injury Report
THE SERIES
Bengals lead, 42-37; Browns lead at home, 23-16; Bengals lead at FirstEnergy, 8-6.
NOTEWORTHY
» Meeting of the bridesmaids. With 79 games, the Browns are the second-most frequent Bengals opponent with the Steelers leading the way at 87 and the Titans/Oilers third at 73. The Bengals are also the second-most frequent Browns opponent with Pittsburgh leading at 122.
» Browns secondary coach Louie Cioffi, a Bengals defensive and secondary assistant for 14 seasons, joined the Cardinals after the 2010 season. Only two DBs that Cioffi coached in 2010 are expected to play for the Bengals this Sunday: CB Adam Jones and the newly-signed Chris Crocker.
» Browns defensive coordinator Ray Horton, a second-round pick of the Bengals in 1983, played his last game for Cincinnati in Super Bowl XXIII. Horton also coached the Bengals secondary for five seasons, from 1997-01. The last time the Bengals worked against a draft pick who coached against them was in last season's Wild Card playoff game; Texans defensive line coach Bill Kollar, a defensive tackle they selected in the 1974 first round.
» Much was made about SAM backer James Harrison's first game against his old team the Steelers a few weeks back. But Harrison is from Akron and played at Kent State.
» The game comes 39 years and 50 weeks since Bengals founder Paul Brown won his first game in Cleveland since he was fired by own Art Modell after the 1962 season. It came on Oct. 13, 1974, the rookie year of Bengals radio analyst Dave Lapham.
» The game comes 10 years and a day since Bengals head coach Marvin Lewis won his first NFL game, 21-14 in Cleveland.
» That same day, rookie Browns backup S Chris Crocker made his first appearance against the Bengals and had four tackles.
» Browns RB Willis McGahee made his first appearance against the Bengals in Buffalo's 33-17 win over the Bengals at Paul Brown Stadium on Dec. 19, 2004, when he had 25 yards on 11 carries. McGahee is poised to make his 10th appearance against the Bengals this Sunday after playing against them for the Bills, Ravens and Broncos. He has 408 yards on 127 carries against Cincinnati, a 3.2-yard average, and just one 100-yard game. He went for 101 on 28 carries in Denver's 25-22 win at Mile High in 2011.
» Bengals RB Giovani Bernard leads all rookie running backs with 110 yards rushing and two TDs, is tied for most catches by a rookie running back with six (Arizona's Andre Ellington) and trails Ellington for most receiving yards by a rookie running back, 91-84.
» Bernard's 31-yard catch vs. the Packers marked the first time a Bengals running back had at least two catches for at least 27 yards in the same season since 2007. According to Elias, Rudi Johnson had grabs of 30, 33 and 34 and Kenny Watson went for 43, 46 and 62.
NFL RANKINGS
CIN: 10th in scoring, 16th in offense (21st rushing, 11th passing); T-12th in scoring defense, 11th in defense (14th rushing, 14th passing), T-14th in turnover margin at even.
CLE: 28th in scoring, 25th in offense (27th rushing, 15th passing); T-12th in scoring defense, 6th in defense (7th rushing, 12th passing), T-22nd in turnover margin at minus-2.
COACHES
CIN: Marvin Lewis 81-81-1 in 11th regular season, 0-4 in postseason; 14-6 vs. Browns, 0-0 vs. Chudzinski
CLE: Rob Chudzinski 1-2 in first season; 0-0 vs. Bengals
WEATHER
The National Weather Service in Wilmington, Ohio is calling for a 40 percent chance of showers with a game-time temperature of 73 degrees and winds out of the south at 11 to 14 miles per hour.
INSIDE THE NUMBERS
» 35-46 - Marvin Lewis's road record
» 32-27 - Lewis's record on grass
» 6-4 - Lewis's record in Cleveland
» 12 - Different starting Browns QBs Lewis has faced when Brian Hoyer takes snap
» 4 - Lewis's starting QBs in games against the Browns (Jon Kitna, Carson Palmer, Ryan Fitzpatrick, Andy Dalton)
» 13 - Different starting Browns QBs vs. Bengals since Cleveland returned to the NFL in 1999 when Hoyer takes the snap
» 7 - Starting Bengals QBs vs. Browns since '99 (Akili Smith, Jeff Blake, Gus Frerotte, Kitna, Palmer, Fitzpatrick, Dalton)
» 7 - Turnovers Bengals have committed in first three games
» 7 - Turnovers Bengals committed in first four games last season
» 2.8 - Yards per rush allowed by Browns
» 3.4 - Bengals yards per rush
» 12 - Sacks for the Browns
» 6 - Sacks for the Bengals
» 5.5 - Combined sacks by Browns DE Dez Bryant and OLB Barkevious Mingo
» 10 - NFL-best catches on third down for Browns WR Davone Bess
» 5 - Bengals-best catches on third down for Bengals WR A.J. Green
» 7.5 - Yards per pass by Dalton in 2013
» 6.77 - Dalton's career yards per pass coming into this season
» 8.6 - Dalton's yards per attempt in four games vs. Browns