KEY MATCHUPS
SEPTEMBER 17, 2006
A former NFL personnel guru and a current personnel chief believe the Bengals are to prevail in Sunday's home opener against the Browns. The guru thinks it's a good time to catch Cleveland because its young players don't have their sea legs yet and the chief says, "I don't think they are as good as they were last year. They've taken a step back."
The first matchup has nothing to do with who has the ball. It's who has the mind games.
Bengals head coach Marvin Lewis vs. Browns head coach Romeo Crennel: Crennel kicked off the week talking about his lowly Browns and how the Bengals overlooked them.
"Man, Romeo Crennel is a fox," said Bengals defensive tackle Sam Adams. "That's what he is. Don't be trying that with us. This is the Super Bowl."
Center Rich Braham also fired out this nugget in an interview: Eleven teams lost their home openers last week. That came courtesy of a meeting with offensive coordinator Bob Bratkowski and "I saw it on ESPN, too."
WHEN THE BENGALS HAVE THE BALL
QB Carson Palmer vs. Browns DT Ted Washington Yes, the 230-pound Palmer vs. the 365-poud Washington. "Get Ted in the No Huddle," says the chief. "He's still a heck of a run stopper. Richie Braham has his hands full this week."
It will be recalled that when the Bengals went up against massive Sam Adams when he played regularly for the Bills back in 2004, Jon Kitna ran some No Huddle in order to tire out "The Big Fella," and Rudi Johnson did rush for 130 yards. Indeed, when the Bengals were whipping Adams into shape on the side in training camp, one of the drills was running quickly to line up for a play.
And the No Huddle opened up the running game last week in Kansas City by forcing the Chiefs into a Cover Two defense.
But Adams isn't sold on that.
"They're tired, too; works both ways," Adams said. "The positive about the defense is we can rotate and they can't. We can put fresh legs on the field."
The guru says Palmer looked good and showed no signs of being gun shy. On the pass he short-armed to Chad Johnson in the end zone: "He just missed it. He's going to get better the more reps he gets in games.
"I really like the way Cincinnati played. It shows that they can win with different styles of play and that is one of the first signs of a great team."
RB Rudi Johnson vs. Browns DB Sean Jones "I don't think there is any question that the Browns are going to sit back in coverage and not let Chad Johnson and the Bengals receivers beat them," says the guru. "They're going to want to run the ball themselves. Shorten the game."
"He's going to try and play seven men in the box with the safety helping out in the two-deep zone," says the chief of how he thinks Browns head coach Romeo Crennel is going to prepare.
Asked if this is Rudi Johnson's game, Chad had to agree pretty much agree.
The last time they met, the Browns dared the Bengals to beat them running, and they did when Rudi rolled for 169 yards, although the Bengals needed all of the game's final 4:19 to get the winning field goal. Jones, a second-round pick from Georgia three drafts ago, didn't make his first NFL start until last Sunday. The only thing more surprising than the chaos along the offensive line is that the Saints ripped the Washington Monument and Co. for 150 rushing yards in their 19-14 victory.
Even Crennel rasied his eyebrows on that one. And Browns Town is disturbed that Washington gave up a buck 50 working against, of all people, Saints center Jeff Faine, the former Browns first-round pick who got East-ed for supposedly being a finesse guy.
WR Chad Johnson vs. Browns CB Leigh Bodden Johnson has had some struggles against the Browns lately. He had just two catches for 22 yards in the last outing, but forced Bodden into two penalties, a hold and illegal contact within 19 seconds during the last 56 seconds of the game. Both on third-and-long to keep the winning drive alive.
"I don't know," said Johnson of how he drew the penalties. "I got into a hole."
But he's unimpressed with what is about to take place.
"There's no excitement playing a Cover Two team," Johnson said. "He has help the entire game. Now DeAngelo Hall I'm excited about. Champ Bailey I'm excited about. People that actually play defense one-on-one, not get help the entire game."
LT Levi Jones vs. Browns ROLB Kamerion Wimbley Jones's status is a big question since his sprained ankle clearly bothered him in Kansas City last week, when it appeared he allowed Jared Allen's sack and strip of Palmer, and rookie Andrew Whitworth finished the game in the last two series.
If Jones isn't ready, Whitworth gets his first NFL start at either left tackle or the Bengals move left guard Eric Steinbach to left tackle and put Whitworth at left guard.
Wimbley, Cleveland's first-round pick, is an excellent prospect and his athleticism is a concern: "He's legit. He's a good pass rusher. A speed rusher. He's got natural balance and natural instincts," the chief says.
He's not real big at 245 pounds, so Jones at 305-310, or Steinbach at 290-295, or Whitworth at 335-340, should be able to handle that end of it.
WR Kelley Washington vs. CB Ralph Brown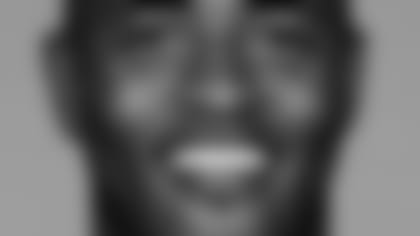 Slot corner Daylon McCutcheon's injury really hurts the Browns here. Brown, a seven-year veteran signed off the street in training camp, has struggled in the slot, and got strafed for a 12-yard touchdown in the opener by Marques Colston, the 252nd player taken in the draft from Hofstra. If the Browns can't put up with that anymore, they've activated second-year corner Daven Holly, a University of Cincinnati product working on his third club.
Washington goes in the slot if T.J. Houshmandzadeh (heel) can't go, and he hasn't been able to this week.
"Even without him," the guru says, "your receivers match up well with them."
TE Reggie Kelly vs. LOLB Willie McGinest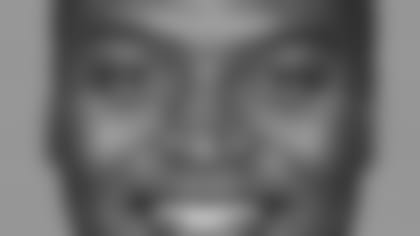 Crennel is going to try and make the Bengals grind and that means this will be a red-zone game and if it's a red-zone game then this is Kelly's game. The adopted offensive lineman has been getting a lot of love lately from right tackle Willie Anderson, calling him "a Christian man," but so "ferocious" on the field.
Offensive coordinator Bob Bratkowski can't say enough about the blocking of Kelly and Tony Stewart in the running game, as evidenced by Kelly's big drill job on Rudi Johnson's 22-yard run against the Chiefs.
Johnson's success in the red zone with 16 touchdowns between the 22 and four in 55 games are already more than Corey Dillon's 15 in 107, a direct correlation to the Bengals emphasizing their tight ends in the Marvin Lewis era.
"It's so critical to be able to run down there because you're throwing against eight-man drops and the windows close so quickly," Bratkowski said. "You've got to be careful because I'm sure percentage-wise more throws are intercepted in the red zone than anywhere else on the field because of the space."
At times Kelly goes against McGinest, the old pro from New England, two battle-tested veterans hammering it out. Kelly has scored just two touchdowns in three seasons in averaging just 14 catches a season. But he doesn't mind.
"When you have a great quarterback, the tight end has to be saying, 'I know I can catch some balls now,' " Anderson said. "But he never complains. He just comes to work every day."
The guru: "The (Browns) front seven can be pretty good, but they still need to be together a little longer."
WHEN THE BROWNS HAVE THE BALL
SS Dexter Jackson vs. Browns RB Reuben Droughns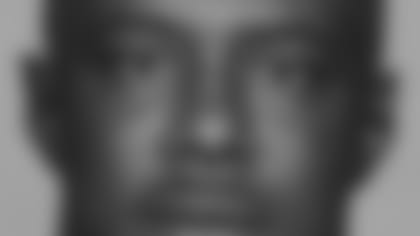 Droughns, looking for another 1,200-yard season, can't carry it just 11 times per game like he did in the opener. "I imagine they are going to run Reuben hard all day to establish that," the guru says. "They have to get him going. They need to keep the Bengals offense off the field and they need to control the clock."
The Bengals are coming off an effort in which they held defending AFC rushing champion Larry Johnson to just 68 yards. But Jackson will see a different type of running attack. While Johnson went to the perimeter, Droughns is going to probably be running isos and powers. Jackson and fellow safety Madieu Williams did a nice job making sure Johnson didn't hurt them with the long run, the longest of which was 18.
Es Robert Geathers, Justin Smith vs. LT Kevin Shaffer The Geathers-Smith duo combined for five sacks last week and it could be more of the same with Shaffer struggling since he came over from Atlanta in a $36 million deal. Last week he was called for holding on the first play of the game in negating a TD and it got worse from there. At 320 pounds, Shaffer isn't exactly strong and the guru thinks Geathers and Smith can bull rush him like they did Kyle Turley last week.
"We had (Shaffer) rated as a backup," the chief says. "He didn't even protect the quarterback's blind side (lefty Mike Vick) in Atlanta."
DT Sam Adams vs. Browns C Hank Fraley Fraley is the sixth center the Browns have had this summer, and they just got him in a trade with Philadelphia hours before the opener: "He's a good player," the guru says. "But he needs time to get adjusted to the line calls and the guys around him. They just don't have a semblance of rhythm yet."
The Saints wasted no time exploiting that last Sunday, coming in fast and furious over the middle for at least three of their five sacks. Crennel knows how important an Adams-type guy is since he went out and got Washington.
"The biggest key is if a guy can win one-on-one and the offense has to put two people on him, that frees up a linebacker or frees up another defensive player," Crennel said. "Sam still is an imposing player. That quick first step; he was knocking offensive linemen back. They're supposed to knock him back and he's knocking them back. He looks like he could be a two-way player."
FS Madieu Williams vs. TE Kellen Winslow "The Browns are going to have to run the ball and get it to Winslow," the guru says.
Winslow had a nice debut with eight catches for a touchdown in just his third NFL game, and the Bengals let Chiefs tight end Tony Gonazalez catch 10 balls last week. But the key was he didn't get 100 and none went longer than 21. When he did get into the end zone, it was garbage time and the Bengals had a 20-3 lead.
Winslow is a long, tall receiver-type who can spread out defenses downfield.
"They've got some good young players, but I think (wide receiver) Braylon Edwards (coming off an ACL) still needs five or six more games to get back to where he needs to be," the guru says.
"They're in kind of a vicious circle," the chief says. "They need to find out if Charlie Frye is a starting quarterback or a backup. They don't know yet what he is. But they have to protect him. They can't keep having him run around there like that. So they have to run the ball, but their offensive line is struggling so much they're having problems doing that. It's almost like Cincinnati was with Akili Smith. They couldn't keep the heat off a young guy. I think you'll see these young offensive players later in the season and say, 'They've really improved.' "
K Shayne Graham vs. KR Josh Cribbs His next field goal is the 100th of his career, making him the second most accurate kicker of all time. But with Cribbs an effective kick return man (he had a 90-yarder last year for a score and a 24.3 average), Graham knows two other numbers off the top of his head.
"(Six) solos and five assists for 11," said Graham of his 11 tackles last season on kickoffs. "I know that because people keep telling me because I guess that's not so good."
And he had one last week. Probably the guy doing the reminding is specials teams coach Darrin Simmons scalding his cover teams.
WR Tab Perry vs. Browns PR Dennis Northcutt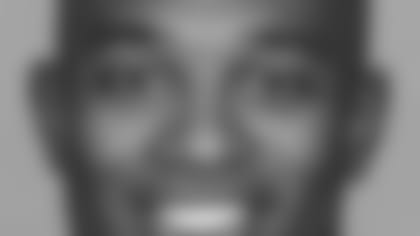 Bengals punter Kyle Larson continued his brilliant early-season work last week with two punts inside the 20. It could have been four if Perry had been able to get to the ball and down it. Northcutt is the Browns' all-time leading punt returner, has three career TDs, and had one last year against the Bengals that got called back.
This article has been reproduced in a new format and may be missing content or contain faulty links. Please use the Contact Us link in our site footer to report an issue.