[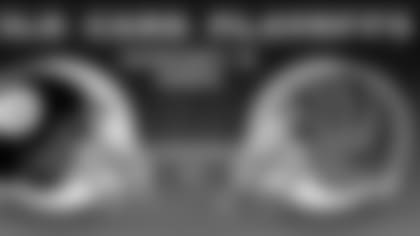 ](http://www.cincinnatibell.com/)
Kevin Walker wanted to make sure he was OK, so he caught Bo Jackson going up the locker room runway with his two little boys. Even though he had a slight limp, he told Walker, "Be back next week."
Looking back on it now, 14 years and 51 weeks later, yeah, Walker didn't see why not. In fact, Walker, an inside linebacker who was one of the leading tacklers for the Bengals' 1990 AFC Central champions, didn't see why his team wouldn't be back the next year in the NFL playoffs.
The rest is sad, tortured history. Jackson, one of the game's greatest performers, never carried the ball again after Walker executed the most famous and mysterious tackle in Bengals history in what turned out to be Cincinnati's last playoff game until this Sunday's matchup with the Steelers at Paul Brown Stadium.
The Red Sox had the Curse of the Bambino. The Bengals had the Curse of Bo. David Ortiz took Bill Buckner off the hook. Carson Palmer took Kevin Walker off the hook. As they say in Fenway, 15 yeahs is better than 86 yeahs.
"Hard to figure out why. We had the same guys back next year, but it was a completely different team," Walker said Thursday in his blitz down memory lane. "They won four games in '87 and then went to the Super Bowl in '88, right? How do you explain that?"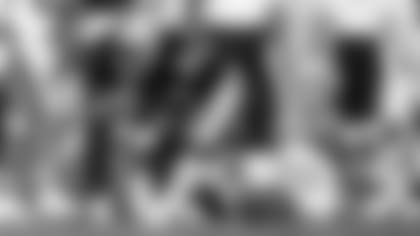 Kevin Walker makes the tackle that ended Bo Jackson's NFL career. (Getty Images)
Less than a year after losing a 10-10 tie to the Raiders in the last 8:52 of the 20-10 divisional loss in Los Angeles on Jan. 13, 1991, the Bengals' 3-13 season ended with the just-as-curious firing/resignation of head coach Sam Wyche. Walker, who played in four playoff games during his first three years in Cincinnati, played one year for head coach Dave Shula and was gone.
But like most of his teammates, he stuck around the area in what is a constant theme in the pre-salary cap era. It helped that he married a Cincinnati girl and they are raising their family in Mason while Walker follows through on the acquisition of Anderson Township Properties. It's another feather in a nest he's been building in the real estate field since he started selling during his playing days.
"It's been a long time. It's hard to believe. I mean, I'm 40 already. It's nice to have the excitement back. Its how I first remember it," said Walker, a third-round pick out of Maryland in 1988. "I don't get down there much. Maybe a couple of times a year. But when I go early with guys, nine, 10 a.m., the place is packed just like it used to be. It's so hard for selling when you're out of it so early in the season."
His own twin boys weren't around when he saw Bo with his boys, but they are in seventh grade now and they watch ESPN, and they've seen the trivia question and, more importantly, the trivia answer.
Hey, Dad, what about the '90 Bengals? A 3-0 and 5-2 start. A slide to 7-7 and left for dead. Then two huge wins over the hated Oilers in three weeks in the din of Riverfront Stadium, the last one coming in the AFC Wild Card game 15 years to the day Friday.
"There was nothing like The Jungle back in the day," Walker said. "Whether it was '88 or '90, it was very electric. I just remember how great it was to be so dominant on defense and stop them all day. It was such a big rivalry. To this day I can still remember laughing with Solomon Wilcots when Sam tried the on-side kick and, what, we were winning like 58 to something?"
Walker can be excused if he gets his Riverfront-Houston blowouts crossed. Starting in 1988, the Bengals beat the Oilers at home in four straight games by scoring at least 40 points. The on-side kick was in 1989, in the middle of Wyche pouring it on a very heated Jerry Glanville, the Oilers coach that Wyche swept off the field with a vaudeville wave at the end of the 61-7 debacle.
"Oh yeah, right," Walker said. "Those games were something. We really wanted to beat each other and to have it come in front of that crowd in the playoffs felt great."
Wyche took a lot of heat in '90 for staging one of the weirdest campaigns in American history this side of Ross Perot. After the Bengals' first loss of the year in Seattle, Wyche broke NFL policy and banned women reporters from the locker room in the name of common decency. Following what was then the biggest fine in NFL history, Wyche embarked on a crusade that grabbed headlines everywhere the Bengals went.
The next week the Bengals beat the Rams in Anaheim, but no one remembers Boomer Esiason throwing for a club-record 490 yards. They just remember Wyche showing up for his postgame interview wrapped in a towel emblazoned with a fig leaf. Before the '91 season, Esiason publicly chided his coach for distracting the club.
"I can still see that picture in Sports Illustrated of Sam in the towel and that just cracks me up," Walker said. "There were guys who were uncomfortable and didn't like (women) in there and there were others who didn't care. I think when we showed up to play, it just didn't matter. That's what you do as a player. They tell you what time the game is and you go play."
It helped in the Wild Card Game that the Bengals won, 41-14, that someone named Cody Carlson and not Hall of Famer Warren Moon was the Oilers quarterback. Bengals No. 1 draft pick James Francis took care of that when Moon's thumb got fractured on the linebacker's helmet in the 40-20 regular-season win two weeks before on Dec. 23.
Francis is one of those guys on that defense that just mystify Walker why the Bengals didn't have a longer run.
"Francis was a high impact guy, (nose tackle) Tim Krumrie was still a very good player, (linebacker Carl) Zander was a solid guy, and we still had great players in the secondary," Walker said. "(David) Fulcher, ET (cornerback Eric Thomas), and (cornerback) Lewis Billups."
The Bengals were a confident bunch. They felt like if they could get past Oakland, they were going to the Super Bowl even though the high-powered Bills waited in Orchard Park and not Riverfront for the AFC championship.
"We always seemed to take care of the Bills. We thought we would again," said Walker, a New Jersey native. "My dream was always to play against the Giants in the Super Bowl and I started to think it could happen."
But Thomas rushed back from an ACL reconstruction to get back for the playoffs and wasn't at his Pro Bowl self, and the Raiders' Marcus Allen rushed for 140 yards. Still, the Bengals held them to just 20 points, but the Giants had to beat Scott Norwood's Bills and not Walker's Bengals.
The Jackson tackle remains remarkable for being unremarkable. Walker still doesn't understand how Jackson damaged his hip so badly.
"It was a routine sweep, and he had broken a tackle by Billups," Walker said. "He was turning and heading for home. I had a pretty good angle on him and I hit him with my shoulder and grabbed him on the sideline. He tried to break it and he was going forward and I was pulling him back, so when I saw it later, I could see where something maybe could have happened. I thought he fell on the football initially and had the wind knocked out of him."
Walker says Jackson had the best combination of power and speed he ever faced, but the Lions' Barry Sanders was the best running back he ever tackled.
Walker and Jackson have yet to cross paths since the runway 15 years ago.
"I know he's been to two golf tournaments in Cincinnati and it's amazing we haven't somehow bumped into each other," Walker said, "I play those tournaments, too, and that's where you run into guys. I'd say to him what you'd say to any guy you played against or remembered, and ask him how he's doing. I mean I know I certainly don't have to apologize for anything."
Certainly not. Except maybe for the fact he hasn't tried any of Bo's food since he's now apparently a chef of some renown.
"You know, I met a guy from Mississippi who said I had to try Bo Jackson's sweet potato pie," Walker said. "But I don't think it gets up this far north."
For a long time, the playoffs didn't either. Maybe Bo's sweet potato pie is next now that the curse is cooked.