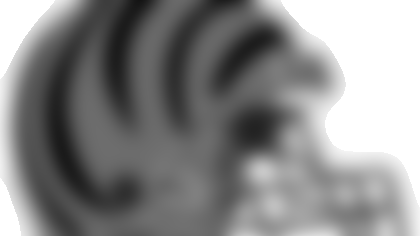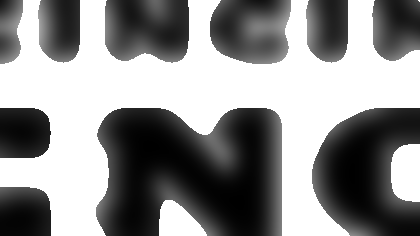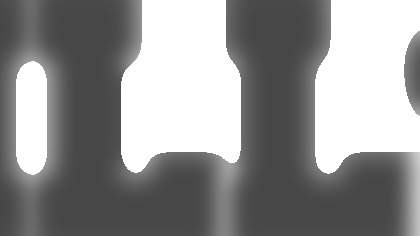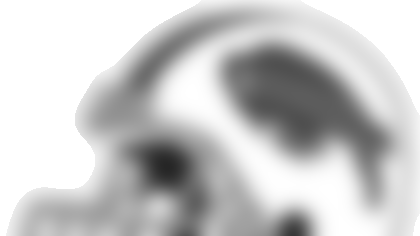 GAME PREVIEW
OCTOBER 13, 2013
PLACE: Ralph Wilson Stadium (A-Turf Titan)
LOCAL RADIO: Play-by-play Dan Hoard and analyst Dave Lapham led by Triple Cast of WLW 700 AM, ESPN AM 1530 and WEBN FM 102.7 on the 25-station Bengals radio network.
TV: CBS team of Kevin Harlan play-by-play, Solomon Wilcots (analyst) and Boomer Esiason (analyst) Channel 12 in Cincinnati, Channel 7 in Dayton, Ohio, Channel 27 in Lexington, KY.
INJURIES
CIN: Starting RE Michael Johnson (concussion) missed the Wednesday and Thursday practices after his team-high streak of 71 games was snapped last week against New England. But it sounded optimistic for him when he went full Friday and was listed as questionable. Same with starting CB Leon Hall (hamstring), limited Wednesday and Thursday, but all signs point to him playing for the first time since the Sept. 22 victory over Green Bay when he went full Friday and was questionable. CB Brandon Ghee (thigh), who missed last week's game, returned to practice for the first time Thursday and was limited before going full Friday and is questionable. Same with LB Michael Boley (hamstring). After he made his Bengals debut last Sunday, he was limited Wednesday and Thursday before going full Friday and being questionable. Backup G-C Mike Pollak (knee), injured since the preseason finale, went full this week and is probable.
BUF: OUT: QB E.J. Manuel (knee); Indications are everyone is playing but two question marks in CB Stephon Gilmore (hand, back) and WR Steve Johnson (back), who also hasn't practiced this week because of a death in the family. Gilmore has yet to play this season after breaking his hand late in the preseason and he practiced limited every day this week. FS Jarius Byrd (foot) also has yet to play this season, but he's listed as probable after going full every day this week. RB C.J. Spiller (ankle), limited all week and listed as questionable, is expected to go.
» Complete Injury Report
THE SERIES
Bills lead regular season series, 15-10; 9-3 at home; Bengals lead postseason series 2-0.
NOTEWORTHY
» The only active Bengals left from their last visit to The Ralph, a 33-21 loss on Nov. 4, 2007, are Hall, LT Andrew Whitworth and DT Domata Peko.
» The last time the Bengals won at Buffalo behind Boomer Esiason's effort against Vince Ferragamo on Nov. 3, 1985, only 10 of Cincinnati's 22 starters and two kickers were born. In order of age: SAM LB James Harrison, CB Terence Newman, Whitworth, K Mike Nugent, C Kyle Cook, S Reggie Nelson, Peko, Hall, RB BenJarvus Green-Ellis, P Kevin Huber.
» On Nov. 3, 1985, rookie Bills head coach Doug Marrone had a day off after playing guard for Syracuse and Bengals head coach Marvin Lewis went into preparations for the Long Beach State linebackers.
» The Bengals played their first overtime game under Lewis on Oct. 5, 2003 at The Ralph, a 22-16 loss in a game the Bills went 59 and 57 yards on their final two possessions with Buffalo quarterback Drew Bledsoe hitting eight of his last 10 passes after missing 14 of his first 25.
» For the second straight road game the Bengals play a first-year NFL coaching staff with a backup quarterback after home games they beat a Super Bowl-winning quarterback and coach.
» Bills RB Fred Jackson is tied for third in the NFL with 28 first downs, 21 via run, seven via pass.
» Bills DTs Marcel Dareus and Kyle Williams are Nos. 1 and 3, respectively, for tackles among tackles, according to NFL.com.
» Bengals DT Geno Atkins is second in the NFL among tackles with 3.5 sacks behind Dontari Poe of the Chiefs at 4.5.
» Bills starting SAM LB Manny Lawson started all 32 games at SAM for the Bengals in 2011 and 2012.
» Bengals QB Andy Dalton's first of five fourth-quarter comebacks came against the Bills at Paul Brown Stadium, 23-20, on Oct. 2, 2011.
» A Bengals win puts Lewis over .500 for first time since Sept. 21, 2008.
NFL RANKINGS
CIN: 25th in scoring, T-22nd in offense (19th rushing, 18th passing); 7th in scoring defense, 8th in defense (10th rushing, 11th passing), T-23rd in turnover margin at minus-2.
BUF: 19th in scoring, 16th in offense (3rd rushing, 28th passing); 20th in scoring defense, 22nd in defense (22nd rushing, 18th passing), T-9th in turnover margin at plus-3.
COACHES
CIN: Marvin Lewis 82-82-1 in 11th regular season, 0-4 in postseason; 1-5 vs. Buffalo.
BUF: Doug Marrone 2-3 in his first season, 0-0 vs. Bengals and Lewis.
INSIDE THE NUMBERS
» 19-14 - Lewis's record against coaches in their first year with that team
» 35-47 - Lewis's road record
» 1-7 - Lewis's road record vs. AFC East
» 32 - NFL passes thrown by Bills QB Thad Lewis
» 3 - Games this season Bengals QB Dalton has thrown more than 32 passes
» 209 - Rushing yards from Bengals RB Green-Ellis
» 209 - Rushing yards from Bengals RB Giovani Bernard, most among rookie RBs with a 59-yard lead over Green Bay's Eddie Lacy
» 45 - Carries for Bernard
» 71 - Carries for Green-Ellis
» 2 - TDs Bengals offense has scored in last nine quarters
» 6 - TDs Bills offense has scored in last nine quarters
»82.1 - Dalton's fourth-quarter passer rating
» 82.0 - Patriots QB Tom Brady's fourth-quarter passer rating
» 6.9 - Dalton's average yards per pass
» 6.2 - Brady's average yards per pass
» 9 - NFL-leading interceptions for the Bills
» 5 - Bengals interceptions
» 11 - Takeaways by the Bills, tied for fifth-most in NFL
» 11 - Giveaways by the Bengals, tied for third-most in NFL
» 6 - Lost fumbles by the Bengals, tied for second with Denver and Pittsburgh
» 7 - NFL-leading lost fumbles for Giants
WEATHER
The National Weather Service in Wilmington, Ohio is calling for a 30 percent chance of showers under overcast skies with kickoff temperature of 67 degrees and winds out of the south and east at between 8-10 miles per hour.