The agent for running back Cedric Benson says his client's work ethic is a classic Midwestern approach and is a good fit for a Cincinnati team in desperate need of backfield depth.
"If you look at his history before the Bears, he's a winner," said Eugene Parker, head of Maximum Sports Management, after signing Benson to a one-year deal. "He was on three state champions in Texas and on a national championship-caliber team in college at Texas. He's lost some weight and is ready to go."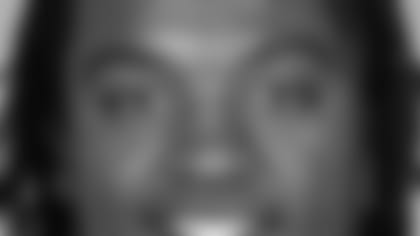 With running back DeDe Dorsey out for the year, the Bengals turned to Benson, a star-crossed former first-round pick, to back up Chris Perry this Sunday in Dallas.
Dorsey goes to season-ending injured reserve for the second straight season. Last year it was an ankle injury. This year it is a hamstring problem he aggravated covering a kickoff Sunday while Perry's other backup also nurses a hamstring problem.
Kenny Watson, inactive last Sunday, appears to at least be questionable for the Cowboys, leaving only Perry and fullbacks Daniel Coats and Reagan Maui'a as healthy in the backfield.
The 5-11, 220-pound Benson played in 35 games with 12 starts for the Bears from 2005-07 after they took him with the fourth pick. He rushed for 1,593 yards on 420 carries for a 3.8 yards-per-carry average with 10 touchdowns. He also had 26 catches for 180 yards.
Despite missing the last five games with an ankle injury last season, Benson posted career highs with 674 yards, 17 catches, and 123 receiving yards. He worked out with the Saints and Lions the past few weeks but hadn't hooked on anywhere.
Benson joins the Bengals five days after two Travis County grand juries in his native Texas declined to indict him on charges of boating while intoxicated, resisting arrest in May and driving while intoxicated in June during two incidents that spurred his release from the Bears.
NFL spokesman Greg Aiello said in an e-mail Tuesday that "there is no pending disciplinary action" against Benson.
"That's a very significant thing that has happened," said Parker, who also represents Perry. "The grand jury almost rubber stamps the prosecutor, but they decided to not even return an indictment. It never got to court. Believe it or not, people can be wrongfully accused."
Even before the two incidents, Benson had been enduring a difficult time in Chicago that literally began the moment he was drafted.
He broke down at the podium when he recalled the predraft scrutiny and he was put under the microscope when he didn't return from a knee injury in the first quarter during the Bears Super Bowl loss to the Colts.
He also took heat for criticizing the way he was hit during a practice and his 3.8-yards per carry wasn't good enough for Bears fans seeking the guy who became only the fifth player in history to rush for 1,000 yards all four years of college.
But Parker says Benson is in great shape and determined to rebuild his career at the age of 25. Benson, who doesn't turn 26 until Dec. 28, no doubt had the edge on Shaun Alexander in the Bengals plans because of age. Alexander turned 31 on Aug. 30.
Benson was clearly the most ballyhooed of the backs that tried out Tuesday at Paul Brown Stadium. According to an NFC source, the others were Noah Herron, Keon Lattimore, Vernand Morency, LaBrandon Toefield and Dwayne Wright.
Benson, known as a good interview in Chicago who spoke his mind without worrying if it rubbed people the wrong way, gave his first once since June to the Austin American-Statesman last week.
"These last couple of months have been humbling," he told the paper. "It really made me take a step back and evaluate what I was doing. It's given me an opportunity to look in the mirror, to see who I'm looking at and talk to that person."
"I don't need to be watching football, but I can't resist. It kind of depresses me, but I can't help but to watch defenses. I'm so ready. I'm ready to explode when my opportunity comes."
Benson has a Bengal connection in Gigi Bryant, the mother of former Bengals linebacker Marcus Wilkins. She is helping him set up public appearances in which he can help children's causes, according to The American-Statesman.