KEY MATCHUPS
DECEMBER 2, 2007
The Bengals, already pitting themselves against the world, must love this matchup because they also get to take on the earth when they go to swampy Heinz Field Sunday night.
The Bengals.com roundtable gives the edge to the hometown Steelers but not by much because it knows the Bengals have won their last two in Pittsburgh, the Steelers offense is struggling and the quagmire may do what they haven't and stop running back Willie Parker.
"They're having trouble protecting (Ben) Roethlisberger and the way to beat the Steelers is to spread them out, which Cincinnati does," says the Guru, a former top team football executive in the NFL. "But the Bengals can't let Pittsburgh get a lead. Let them take the opening drive eight minutes and score a touchdown."
The Chief, a personnel director not in the Bengals division, says Cincinnati is hitting the Steelers at the right time.
"They're out of sync on offense. They're having trouble scoring and if Cincinnati can maintain that scoring average (25.5), they've got a real good shot," The Chief says. "They've got confidence playing down there and there's a big familiarity with Bob Bratkowski calling plays against Dick LeBeau. It's like playing your brother."
WHEN THE BENGALS HAVE THE BALL
C Eric Ghiaciuc vs. Steelers NT Casey Hampton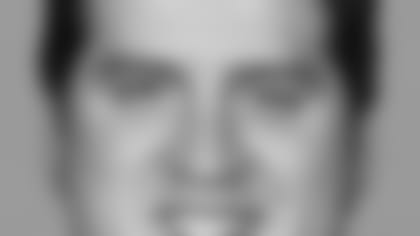 The Bengals are looking for more consistency from Ghiaciuc, who has looked extremely athletic at times and at other times has struggled with bigger defenders.
Last week the Bengals kept the ball 38:40 for their longest possession in more than two years. It's the only way to beat Pittsburgh.
"I love Carson Palmer," The Guru says. "He's all the way back. He's tough, he's cool, he can make every throw. He's familiar enough with Pittsburgh's blitz. The way he came back from that four-interception game the week before and then completes whatever it was (personal best 84 percent) of his passes, shows you the kind of competitor he is and what's inside of him. I just think it's a difficult matchup for Pittsburgh when the Bengals spread them."
The Browns sent the Steelers kick coverage spinning when Josh Cribbs not only burned them for a 100-yard kick return three weeks ago, but also two more big returns in the same game. Then in the loss to the Jets two weeks ago, Leon Washington returned a punt 33 yards to set up the winning field goal in OT. Holt has jetted the Bengals to 11th in the league in kick returns while the Steelers are 26th covering punts and 20th covering kicks.
"I just didn't finish it off," Jeanty said. "I didn't bring my feet all the way through. Can't let it happen again with (Roethlisberger)."
"Certainly the Jets and Dolphins have put enough on tape to expose them," The Guru says. "Their offensive line isn't what it was. (Left guard) Alan Faneca may be having his best year and (left tackle) Marvel Smith is solid, but he may not play, they miss Jeff Hartings at center and the right side has been struggling. Colon is a powerful guy, but he's not real quick."
"What worries me are their linebackers aren't real big and I'm not sure how they can hold up in a slugfest," The Guru says. "But they seem to be tough guys. I know that's not the linebackers they thought they were going to have, but I think they can still make a run with these guys. They don't have to be a top 10 defense with this offense. They can be in the top 18, 19 somewhere in there and I think these guys could be."
This article has been reproduced in a new format and may be missing content or contain faulty links. Please use the Contact Us link in our site footer to report an issue.