As Bengaldom waves a thankful bye-bye to the 1-8 start, here is an election edition look at what has transpired and what could be in store in the final seven games:
Barak Obama Ground Game MVP Ground game as in the offense's most reliable player. The get-out-the-yard signs no matter the elements. Where would they be if they didn't have
wide receiver T.J. Houshmandzadeh
? Despite a change in quarterback, two injuries to running mate Chad Ocho Cinco, and no semblance of a running game for much of the season, Houshmandzadeh is miraculously atop the NFL receiving standings for a second straight season while also leading the league in third-down catches.
With Houshmandzadeh heading into free agency, the Bengals may have been asking, "How can we afford to keep two Pro Bowl receivers?" Now it may be, "How can we afford not to?" **
Al Gore Hanging Chad Defensive MVP**
As a member of the former vice president's Climate Project, he once took a class from Gore and middle linebacker Dhani Jones has done wonders for the environment on the Bengals defense. If he ran his course with the Giants and Eagles, Jones has also proven the value of a smart, committed guy in the middle of a young unit needing leadership and direction. He not only leads the team in tackles, but he calls the signals, helps the kids, and prepares endlessly during the week. And there's nobody else close with his experience that can step in.
There is no question this unit has a long way to go in sacks and generating turnovers. But after how many games this season have the offensive guys shook their heads at their failure to bail out a good-enough-to-win defense? That almost never happened, but that's been a chorus this season and for that you have to credit new defensive coordinator Mike Zimmer and leaders like Jones and the emergence of a guy like cornerback Leon Hall.
John McCain Purple Heart Special Teams MVPs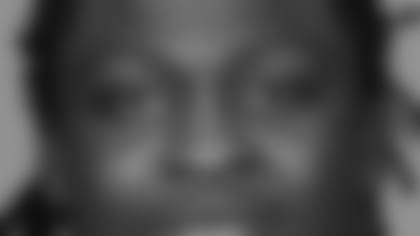 In another turnstile year at the bottom of the depth chart,
starting SAM linebacker Rashad Jeanty
and
backup strong safety Kyries Hebert
have fought through injuries to be the most reliable players and top tacklers for position coach Darrin Simmons.
Both men are refugees from impressive pro careers in Canada who followed their dreams in the States. Simmons has become a big admirer of Jeanty's toughness and versatility. Despite tearing a ligament in his foot, Jeanty didn't miss a beat and played last week, getting in on three tackles, hitting Jacksonville quarterback David Garrard once, and playing on two special teams.
That was because Corey Mays came back. In the last couple of weeks, Jeanty had been starting as well as playing three of the four teams. Hebert has been a staple of all four in leading the special teams in tackles with 14.
They've filled a gaping hole because the Bengals never really had their leading special-teams tackler from the past two seasons in safety Herana-Daze Jones because of a nagging hamstring and he was waived off IR Tuesday. Mays, the team's second-leading tackler, missed four straight games with an ankle injury until he came back last week. And the next tackler from '07, safety John Busing, got cut after training camp and didn't surface until last week.
The Rudy Giuliani Underachievers and Mitt Romney Dip The pass protectors and running back Chris Perry, respectively.
And with Perry, there has to be a caveat. Three years between playing any kind of ball on top of a devastating dislocated ankle proved to be extremely tough to overcome in his bid to become an every-down back. At least this year. No one would have predicted a 2.6-yard-per-carry average on nearly 100 carries.
And the offensive line didn't exactly move people for him early. But you would think he can still be a factor as a complementary guy, particularly in the passing game.
There's no excuse for the pass protection. Stats don't lie. The offensive line has already allowed 19 sacks one year after it allowed a franchise-low 17 all last season.
It has been a hallmark of offensive coordinator Bob Bratkowski's tenure here to keep the werewolves off Carson Palmer against the NFL's best pass rushers in Baltimore and Pittsburgh and whoever else came along.
But Bratkowski admitted a few weeks ago that it was his best guys that were struggling like tight end Reggie Kelly and running back Kenny Watson. Not to absolve the offensive line of blame in this, but it was the complementary players that couldn't contain Giants cornerback Corey Webster on the blitz that injured Palmer's elbow. But, like everything else, there were other contributing factors on that play, like getting the route timed up because Palmer did do a double-pump.
We've heard all the reasons. Sometimes it is the receivers not getting open. Sometimes the quarterback is taking the wrong drop. Sometimes it's the back. Sometimes it's the tight end. And how can you protect when you can't average three yards per run?
Some of these factors seem to be turning around. The offensive line is playing with more confidence, running back Cedric Benson has provided a four yards per carry rush, and Houshmandzadeh and Ocho Cinco are hitting stride after training-camp injuries took them off the practice field.
Don't underestimate that last element. Timing is everything against a blitz. Throw in a backup quarterback and it's a landslide.
Sarah Palin Fresh Face Award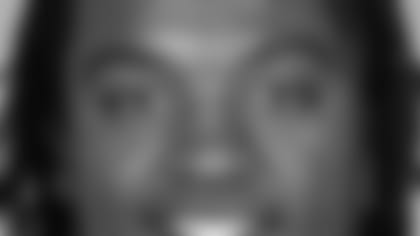 He has reinvigorated the base with a hard-charging running style as
running back Cedric Benson
has come out of nowhere to rescue an offense that had no answer in the running game while impressing coaches and teammates with his practice habits and commitment to learning the offense as quickly as possible. For a team that always seems to be playing catch-up physically in the league's most physical division, Benson provides a nice counter as seen in the 104 yards he punched out against the bruising Jags last week.
He also epitomizes the flip side of the debate about giving guys second chances after off-field problems in another stop. Here's a guy who wants to not only turn his career around but his life, and this team has reaped the benefits. **
The Obama Family Dog Newcomer of the Year**
He's done for the year after he broke his jaw on Hines Ward but WILL linebacker Keith Rivers showed he's going to be a solid 10-year player that can make some things happen with his speed and is a locker-room-glue guy. The Bengals desperately need a starting backer and he gave them 50 tackles.
They'd like him to improve on his one interception, one forced fumble and no sacks, and Zimmer regrets Rivers won't have the last half of the season to get better rushing the passer. But he's as advertised and that doesn't always happen in the first round.
Note: Rookie defensive tackle Pat Sims can make a late Florida-like charge at this one if he gets a few more sacks, the Bengals keep up their solid play on short-yardage, and they cut down their penchant for giving up one or two long runs a game.
The Gallup Poll Stunning Number
If you want to know how much this offense has struggled, and you have to say it was flailing before Palmer got hurt, just look at that 238 yards per game. That computes to 3,808 yards for the season, less than the two-year-old Bengals gained in 1969 when they went 4-9-1 in a 14-game season. But more than the expansion team, although it would be the first time since 1992 they haven't broken 4,000.
The Tim Russert Memorial Chalkboard: Third Down. Third Down. Third Down. Zimmer says the problem is more on second down because the Bengals are actually eighth in the league on first down but giving teams manageable yardage on third down. But he knows that letting teams convert 49 percent of the third downs can't keep happening and that's where the bye week analysis is going to be heavily invested.
Personnel? Personnel groups? Calls? Zimmer is going to take a look at it all. He likes what tackle John Thornton has done on pass rush downs and end Eric Henderson has come off the practice squad the last couple of weeks to be active off the edge. **
The Joe Lieberman Reinvention Award** If someone came to you in March and said that not only would he be a Bengal, but they would be 1-8 and he would have 37 catches for 349 yards, what would you think? That maybe
Chad Ocho Cinco
would have burst into flames at the 50-yard-line by now.
But he's been the complete opposite of the guy that blew up the offseason with his trade demands. Publicly, he's said all the right things and done all the right things. The only hint of controversy was his writing "Obama" on a sideline chalkboard after one of his touchdowns Sunday.
And here's a guy who hasn't said a word about his separated shoulder, an injury he'll probably have to have corrected during the offseason, if not before. Bratkowski thinks the injury has affected Ocho Cinco's ability to do things with his hands and his body that make him virtually uncoverable coming off the line.
He certainly showed he's not washed up after absolutely mopping the field with Jags cornerback Rashean Mathis. And Mathis isn't just some guy that showed up in the parking lot. He's a top corner, and yet he came nowhere near The Ocho.
The Joe Biden Gaffe of the Year?
It remains to be played out, but did the Bengals give up on the idea of "The Jurassic Line" too early when they let right tackle Willie Anderson go before the season? Anderson is playing in Baltimore and the Ravens are ranked fourth in the NFL running the ball with 148 yards per game. Coincidence? The Bengals weren't sure Anderson could get through a season, so it remains to be seen how the thing goes.