The Bengals and United Way of Greater Cincinnati visited Riverview East Academy to launch Character Playbook, a new online course focused on helping students develop character and engage in healthy relationships.
Bengals players William Jackson, Tyler Boyd, Cody Core, Alex Erickson and Christian Westerman joined students in the classroom as they worked on the Character Playbook course. They also answered questions from students during an assembly to officially kick-off the program.
Character Playbook engages students in interactive educational activities that challenge them to better understand their own values and relationships with others.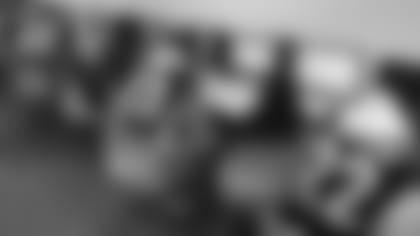 The digital course is comprised of six interactive, digital modules that cover key concepts around positive character development, social-emotional learning and building healthy relationships.
Designed for students in grades seven through nine, the digital learning experience enables students to engage in true-to-life scenarios that include bystander intervention strategies and positive relationship examples.
The interactive program will serve thousands of middle school students each year and will be implemented directly in schools throughout Cincinnati.