Former first-round pick Jamar Fletcher, caught up in a youth movement in Houston during training camp, has been added to the Bengals active roster to apparently add some experience to the glut of young cornerbacks.
In order to make room for the 29-year-old Fletcher, the Bengals cut the cornerback they promoted from the practice squad last week, Geoffrey Pope.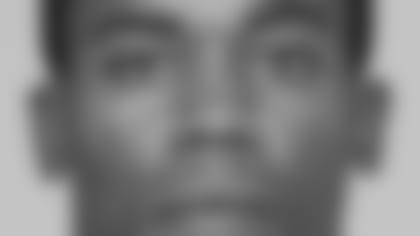 It's also an indication that starting cornerback Johnathan Joseph may not be ready again to play Sunday against the Browns at Paul Brown Stadium.
Also Tuesday, the Bengals cut rookie wide receiver Maurice Purify, which could mean they want to re-sign Pope to the squad.
The inexperience at cornerback reared its head during Sunday's overtime loss to the Giants with Joseph inactive with a sprained ankle. Pope, appearing in his first regular-season game, didn't play from scrimmage, and rookie Simeon Castille took the snaps as the third corner.
The Bengals have been looking for some experience at that spot since they cut Deltha O'Neal and his 116 NFL games the week before the season. That's when the Texans cut the 5-10, 185-pound Fletcher, now joining his fifth team in eight years. Fletcher's 94 NFL games are more than the combined 71 of the remaining healthy defensive backs.
Also down last week were safeties Dexter Jackson (thumb) and Herana-Daze Jones (hamstring).
Fletcher came out of Wisconsin in 2001 after being named the top defensive back in the country and the Dolphins took him with the 26th pick. But he only started six games for Miami in three seasons before The Fish traded him to San Diego to complete the David Boston deal in March 2004.
He played 30 games (no starts) for the Chargers the next two seasons and had two interceptions before signing with the Lions in 2006 and starting two games during a season that one of his three interceptions was an 88-yard touchdown.
Fletcher played in 10 games with two starts in Houston last year before the Texans decided to go young.
During training camp, Texans head coach Gary Kubiak was quoted on Fletcher:
"He was not a big part of what we were doing late in the season. A lot of guys can go south in those type of situations, but what he did was rededicate himself, get his mind right, and he's had an excellent camp.
"He's just making plays. He's a real pro but he's making more plays on the ball. He's finding ways to get his hands on the ball.
"I think he's making a heck of a push. Right now in nickel he would go inside (in the slot)."
Fletcher has seven career interceptions, 29 passes defensed, and 161 career tackles.