[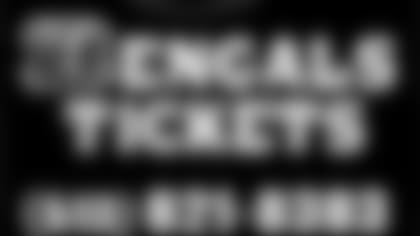 ](/tickets/index.html?icampaign=ticketscinarticle_schedule)
After coming off their best December under Marvin Lewis, the Bengals got a favorable late-season draw Thursday when the NFL released the 2013 schedule.
They head into this December off a bye week and finish the season with three Paul Brown Stadium games in the last four weeks against fellow 2012 playoff teams, headlined by the final two games against the Vikings and NFL MVP Adrian Peterson on Dec. 22 and the Ravens and Super Bowl MVP Joe Flacco on Dec. 29.
It marks the third straight season the Bengals have finished the season at home against AFC North rival Baltimore and even though they've split the previous two finales, both teams have the made the playoffs the past two years.
For the fourth time in their history and third time under Lewis, the Bengals open their home season in prime time when they play the arch-rival Steelers on Monday night, Sept. 16 on ESPN. They beat the Ravens in 2007 and the Dolphins in 2004.
[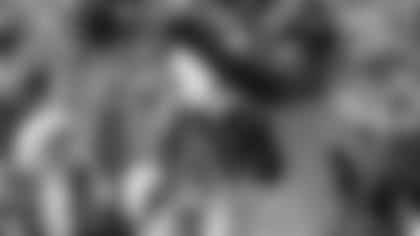 PHOTOS: A week-by-week look at the 2013 Bengals opponents](/media-lounge/photo-gallery/Bengals-2013-Schedule-Gallery/8833f343-24eb-4ffc-b9f8-27168a93dec5)
For the fourth straight season the Bengals open the season on the road in a Sunday 1 p.m. game in Chicago on Sept. 8, the first time they've opened against an NFC team since beating the Cardinals at Riverfront Stadium in 1997.
The front of the schedule also offers Cincinnati one edge, since its first three road games come against teams with first-year head coaches. That takes some of the sting out of an October stretch the Bengals play three road games in 18 days.
 "It's exciting to know we'll open the home schedule against the Steelers on Monday night," Lewis said in a news release. "We have had some great games against Pittsburgh the last few years, and the atmosphere should be tremendous. And of course I like having the last two at home, but we need to make sure we're in position to capitalize on that edge."
Cincinnati's only road game in the last four weeks is a Sunday night NBC game at Heinz Field on Dec. 15 against the Steelers. The Bengals AFC North rivals help them complete a franchise first, adding some more spice to the series that saw the Bengals win at Heinz last Dec. 23 to qualify for the playoffs and eliminate the Steelers.
If the game isn't switched because of flexible scheduling, it's the first time in club history the Bengals have played a division foe in the same season twice on prime-time TV. It's also the first time the Steelers have opened the Bengals home schedule since 1989.
Just like last season, the Bengals have three prime-time games, one at home and two on the road. They head to Miami on Halloween night for a Thursday night game on NFL Network before getting 10 days off for a Nov. 10 game in Baltimore.
"That's cool. I've been here when we've only had one prime time game or none," said defensive tackle Domata Peko, heading into his eighth season. "We've been playing some good ball and I think that shows the league is noticing."
BENGALS 2013 SCHEDULE

Day
Date
Opponent
Time
Location

PRESEASON

Thu.
Aug. 8
at Atlanta
8 p.m.
Georgia Dome
Sat.
Aug. 17
TENNESSEE
7 p.m.
Paul Brown Stadium
Sat.
Aug. 24
at Dallas
8 p.m.
Cowboys Stadium
Thu.
Aug. 29
INDIANAPOLIS
7 p.m.
Paul Brown Stadium

REGULAR SEASON

Sun.
Sept. 8
at Chicago
1 p.m.
Soldier Field
Mon.
Sept. 16
PITTSBURGH
8:40 p.m.
Paul Brown Stadium
Sun.
Sept. 22
GREEN BAY
1 p.m.
Paul Brown Stadium
Sun.
Sept. 29
at Cleveland
1 p.m.
Cleveland Browns Stadium
Sun.
Oct. 6
NEW ENGLAND
1 p.m.
Paul Brown Stadium
Sun.
Oct. 13
at Buffalo
1 p.m.
Ralph Wilson Stadium
Sun.
Oct. 20
at Detroit
1 p.m.
Ford Field
Sun.
Oct. 27
N.Y. JETS
4:05 p.m.
Paul Brown Stadium
Thu.
Oct. 31
at Miami
8:25 p.m.
Sun Life Stadium
Sun.
Nov. 10
at Baltimore
1 p.m.
M&T Bank Stadium
Sun.
Nov. 17
CLEVELAND
1 p.m.
Paul Brown Stadium
--BYE--
Sun.
Dec. 1
at San Diego
4:25 p.m.
Qualcomm Stadium
Sun.
Dec. 8
INDIANAPOLIS
1 p.m.
Paul Brown Stadium
Sun.
Dec. 15
at Pittsburgh
8:30 p.m.
Heinz Field
Sun.
Dec. 22
MINNESOTA
1 p.m.
Paul Brown Stadium
Sun.
Dec. 29
BALTIMORE
1 p.m.
Paul Brown Stadium
All times listed are Eastern
*Denotes a game subject to flexible scheduling
The Bengals need the rest after Miami because from Oct. 13 to Nov. 10, four of their five games are on the road, and the Bengals only have a four-day break from their lone home game in that stretch, an Oct. 27 date against the Jets, before they head to Miami. The one consolation is the only 2012 playoff team in that stretch is Baltimore after games in Buffalo (Oct. 13), Detroit (Oct. 20), and Miami (Oct. 31).
It's their first stretch they play four out of five games on the road since Lewis's first season as head coach in 2003.
With Nov. 24 off, the Bengals get their latest bye under Lewis and their latest since they had Dec. 19 off in 1999. It gives them two weeks to rest for a Dec. 1 trip to San Diego, a re-run of last year's Dec. 2 road game against the Chargers that was a 20-13 victory and sparked a 4-1 December.
"That late bye should work out for us," Peko said. "That's when you want to be rested. Before you go into those big games at the end of the year. And it's huge they're at home. That's going to be big for us."
The Bengals come home to play the Colts on Dec. 8, the first meeting between two of the most successful rookie quarterbacks in history that pits Cincinnati's Andy Dalton against Indianapolis' Andrew Luck.
You never know from one strengh-of-schedule to the next, but the key to the season may be in the first five games. The first three PBS games are against Super Bowl champion quarterbacks in Pittsburgh's Ben Roethlisberger, Green Bay's Aaron Rodgers on Sept. 22, and New England's Tom Brady on Oct. 6.  Throw in Chicago's Jay Cutler in the opener and not only is it a test for the league's No. 6 defense, but also for an offense that is going to have to supply some points in those matchups after struggling to score down the stretch last season.
"That's what this league is all about: competition," Peko said. "It's great we get to play those top-echelon teams and try to prove what we've got. It's a tough schedule, but it's also a good schedule. I think it's one the fans are going to like and get them excited." 
Broadcasts of the two Bengals games on cable—on ESPN and NFL Network—are also to be simulcast in Cincinnati by a local non-cable station to be determined.
Along with the schedule, the Bengals also released reminders about season tickets, which are on sale now and offer new, reduced pricing in many sections. To order seats, call the Bengals Ticket Hotline at 513-621-TDTD (8383).
Season ticket customers benefit from discounted prices, preferred seating locations, playoff priority, and special events available exclusively to Bengals Season Ticket Holders. Information regarding the availability of mini-packs and single-game tickets will be released at a future date.
SEPT. 8 at Chicago: Dalton is 11-5 in road games and Lewis is 7-1 against the NFC North. The last time the Bengals played Bears quarterback Jay Cutler on the road, he was a rookie in 2006 and led a 99-yard touchdown drive in the Denver snow on Christmas Eve to help bounce the Bengals out of the playoffs.
SEPT. 16 PITTSBURGH: For the second straight year and the third time in four years, the Bengals play the Steelers at home in prime time. Lewis's teams are 1-9 against the Steelers at PBS and Dalton has yet to beat them at home. But the Steelers have escaped by a TD in each game.
SEPT 29 at Cleveland: For the fourth time under Lewis the Bengals play a new Browns coaching staff in September. In the previous three seasons (2005, 2009, 2011), the Bengals swept both games that season. It also marks the third straight year the Bengals have faced one of their former defensive assistants now a defensive coordinator not named Dick LeBeau. Last year it was Miami's Kevin Coyle. In 2011 it was Arizona's Ray Horton, now the Cleveland defensive coordinator.
OCT. 6 NEW ENGLAND: It is New England's first Cincinnati appearance in six seasons and the Hall of Fame tandem of Brady and head coach Bill Belichick is 4-0 against the Bengals. But it is the first shot against the Patriots for the Green-Dalton edition. It is also Bengals running back BenJarvus Green-Ellis's first game against New England, where he played in six playoff games.
OCT. 13 at Buffalo: The last time the Bengals won in Buffalo, Boomer Esiason outdueled Vince Ferragamo and Bruce Mathison with the help of Larry Kinnebrew's 128 yards rushing on Nov. 3, 1985. Only three offensive starters—Green-Ellis, left tackle Andrew Whitworth, center Kyle Cook —were born and they'll take aim on Buffalo's No. 31 rush defense.
OCT. 27 JETS: The last time the Jets were here, they beat the Bengals in an AFC Wild Card Game. Now they're virtually in rebuilding mode with head coach Rex Ryan fighting for his job.
NOV. 10 at Baltimore: The Bengals get their first look at the non-Ray Lewis Ravens, the defending Super Bowl champs. Cincy has had some interesting games against the defending champs in the past five seasons. They beat the Giants last year, lost to the Saints in the last minutes in 2010, swept the Steelers in 2009 and lost to the Giants in OT in 2008.
DEC. 1 at San Diego: The Bengals were never supposed to win on the West Coast, but last year's win against the Chargers made Lewis 2-1 in San Diego and now they'll be going against a first-year head coach trying to revive the league's second-to-last ranked offense.
DEC. 15 at Pittsburgh: Just like last season, the Bengals have a December date in Heinz Field, where they're looking to bust out on offense. They've scored one TD in each of their last five games there and three of them are a Bernard Scott kick return, a Whitworth TD catch, and a Leon Hall interception return. But the their defense has been good enough to make the Bengals 5-5 at Heinz under Lewis.
DEC. 22 MINNESOTA: Former Bengals defensive coordinator Leslie Frazier returns as the Vikings head coach. It's believed to be the first time a Bengals coordinator has returned as a head coach since offensive coordinator Bruce Coslet brought the Jets to Riverfront for the 1990 opener the Bengals won, 25-20.
DEC. 29 BALTIMORE: For the second time in three years (and just the sixth time in club history), the Bengals play their last two games of the season at home. And for the fourth time in the last five years, Flacco brings the Super Bowl MVP Trophy to PBS. The Bengals beat Eli Manning last year and Santonio Holmes in 2009, and lost to Drew Brees in 2010.