Updated: 10-9-08, 4:55 a.m.
The one thing said in Chicago is that Cedric Benson didn't mind speaking his mind. And with Sunday's looming matchup of his not-so-friendly rivalry with Jets running back Thomas Jones that marked his first two seasons in the Bears backfield, Benson didn't hide the tension with the man he sat behind in 2005 and 2006.
Talking about how well he has worked with running back Chris Perry on Wednesday, Benson recalled how Perry, as the reigning winner, supported him long before this when he showed up at the Doak Walker ceremony four years ago honoring him as the best back in the nation as a senior at Texas.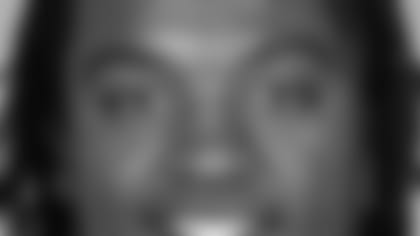 "It helps not having animosity between two players," Benson said. "It didnt wear on me. I just thought it was real unprofessional."
No word from Jones out of Long Island yet, but it's not a mutual admiration society and it will probably be along the lines of what Jones told Rich Cimini of The New York Daily News before last season after the Bears opted to keep Benson and trade Jones to New York even though Jones ran for more than 1,300 yards in '05 and more than 1,200 in '06.
"He failed to realize that the guys ahead of him, we all had great careers," Jones said. "I don't think he realized the talent he had in front of him. I think that blocked him from learning from us. It prevented him from becoming a well-rounded back.
"I looked at him like a little kid."
Benson took the high road Wednesday.
"I'm not going to get into a word battle with that guy," he said. "He probably shouldn't have said that. The situation is only tough when two good backs like that aren't allowed to compete to see who should be starting."
No one is saying if Benson is going to start in just his second week in pads this year and after just six workouts with the Bengals this Sunday against the Jets. But a couple of things were clear Wednesday: He's going to play more than he did last week in Dallas (10 carries for 30 yards) and the Bengals are giving him the hugs he didnt get in Chicago.
On Monday head coach Marvin Lewis praised Benson's pad level and hard-charging running style. On Wednesday offensive coordinator Bob Bratkowski expressed appreciation for telling Benson the things he didn't feel comfortable with as well as what he did feel good doing. "He's a talented player; he's a very talented player," Bratkowski said. "I've been very impressed with his approach to it. He's been very serious about it. He wants to know as much as he can now. He's been very honest with me and I've asked him to be about, 'What do you feel comfortable with at this point?'
Benson is comfortable running the ball, but as far as going in depth, like going in the slot or going in motion, "we haven't got that far yet," Bratkowski said.
But he said Benson started getting some third-down snaps Wednesday, a sure sign his role figures to expand.
"You've got to be open so everybody can be on the same page," Benson said. "They're not trying to put me in situations where I'm unsure or uncertain because then you can't perform your best. We talked a little bit about that. I appreciate them allowing me to express that."
No word who is going to start at running back. Perry is coming off his second straight devastating fourth-quarter fumble. Kenny Watson is back after missing the last two games with a hamstring problem and he had a career day against the Jets last year with 130 yards.
Bratkowski seemed to indicate it would be by committee and by feel from the press box.
"These are decisions that happen during the game," Bratkowski said, "because you don't know how many plays you'll have in a series. When you say, 'OK Cedric, youll be in the second series,' that may be three plays. Now you have to decide on the sidelines and upstairs if he plays another series. If that's a 12-play series and he runs it seven times, his numbers go up and the other guy's down."
Another thing is for sure, too: Benson won't back down from Jones.
"I'm looking forward to it," he said.