If Ryan Fitzpatrick gets another shot to start Sunday in Dallas, the Bengals only have to look at their last 19 games to see the road map for getting a victory with a backup quarterback.
In that stretch they've played eight quarterbacks not considered their teams' No. 1 and have a 2-6 record. Here are some of the recipes used by Cleveland's Derek Anderson, Kansas City's Damon Huard, Arizona's Kurt Warner and San Francisco's Shaun Hill last year, and Baltimore's Joe Flacco and Tennessee's Kerry Collins this year:
100-yard rusher: Anderson had Jamal Lewis (216), Huard had Larry Johnson (119), Hill had Frank Gore (138) and Collins had Chris Johnson (109).
If they didn't have a 100-yard rusher: (Warner only had 52 yards from Edgerrin James and Flacco was almost Baltimore's leading rusher), the defense came up with at least three turnovers.
The Bengals could only get one interception against the six, and it was off of Warner. Sacks weren't a trait. They couldn't get to Anderson or Flacco, but they got Huard five times.
The Bengals failed to rush for 100 yards in five of the six games. They got only Rudi Johnson's 118 yards against Anderson.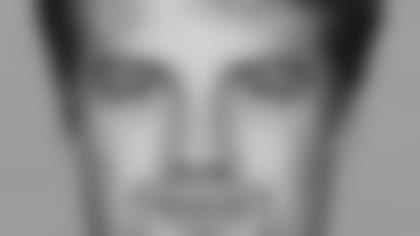 In Sunday's 20-12 loss to Cleveland, Fitzpatrick didn't have a 100-yard rusher and his defense came up with just one turnover and one sack, not exactly elements for a win by a quarterback making his first appearance in three years.
But on Monday, Fitzpatrick put the blame on his shoulders after he personally committed four of the club's five turnovers and outlined what he would have to do for the Bengals to beat the Cowboys.
Carson Palmer is saying he wants to play and could play if his inflamed throwing elbow passes medical muster. But if the team didn't rush him back for a home game against the winless Browns, you have to figure it is going to be just as cautious with a road game against everybody's Super Bowl favorites.
"I tried to make too many plays with stuff late outside the pocket," Fitzpatrick said after watching the tape. "I was making throws I had no business making. Those are the throws I need to eliminate if we're going to win the game.
"I'll say it again: When a backup is called on to play, you have to manage the game and not put the team in bad situations."
Quarterbacks coach Ken Zampese says he'll spend more time with Fitzpatrick this week talking about game management. He'll probably spend more time talking to Fitzpatrick, period, since head coach Marvin Lewis said his coaches are going to game plan with Fitzpatrick as the quarterback. They didn't have that luxury last Tuesday in a week Fitzpatrick didn't get any practice snaps to speak of until Friday.
"If he plays, he'll be better," Zampese said. "There's no question about that. We did some things for him Sunday, like putting him in the (shot)gun a little bit more and getting him away from the big people."
If you think Palmer hasn't had any time throwing to wide receivers Chad Ocho Cinco and T.J. Houshmandzadeh this season, what about Fitzpatrick? He didn't get traded until the start of the last regular season, when Palmer virtually takes all the snaps, and the receivers weren't around in this year's voluntary camps and basically all of training camp.
But after throwing three interceptions and losing a fumble Sunday, as well as missing Ocho Cinco a few times in the window of bracket coverage, Fitzpatrick downplayed it.
"I get plenty of reps with the twos during the offseason and the last training camp," said Fitzpatrick, who thought they got more timing as the game went.
"They did a lot of secondary blitzes. A lot of it was just Cover 1 where there was man-on-man with a safety in the middle of the field," Fitzpatrick said. "I think we got our rhythm as the game went on. They heated us up pretty good ... I think for the most part we did a good job on the outside with a lot of the shorter routes."
But, like Palmer in the first three games, Fitzpatrick wasn't able to find anything downfield with his longest throw among 21 completions out of 35 passes going for 22 yards. He knows the lack of a vertical passing game is a major reason for the fall of the offense.
"The two most important things in an offense are to sustain drives and be efficient and also create big plays," Fitzpatrick said. "We're not doing any of those very well right now. It's a matter of everybody becoming more consistent, starting with the quarterback, and we've got to find a way to create some big plays."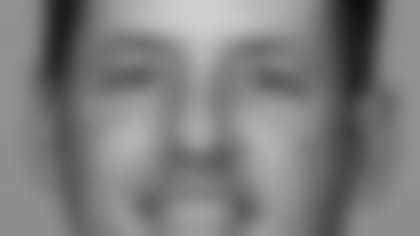 Zampese knows a little of what must be swirling in Fitzpatrick's mind even though the mantra is "Stay within yourself," and "No big screwups."
"Here's a guy that hasn't played at all since, when, St. Louis?" asked Zampese of the 2005 games Fitzpatrick played with the Rams his rookie year. "You know he's had to be sitting around for three years thinking, 'When I get in, this is what I'm going to do.' That's normal. He's got a game under his belt now and that's important."
Fitzpatrick is talking game management these days, which is why Zampese liked that brisk 59-yard touchdown drive at the end of the game that took 3:20 and ended with a rollout pass to Ocho Cinco from four yards. Fitzpatrick's ability to throw on the run and just plain run is so different from Palmer's style, but Zampese said it wouldn't be a problem going back to plays for Palmer if he's the guy later in the week.
"We'll see what we've got when we put it together tomorrow (Tuesday)," Zampese said of the game plan.
Whatever he gets, Fitzpatrick says he's much better prepared than when he got his first three starts as a rookie with the Rams in 2005 and "I feel I've progressed in my own game."
But he admits it's tough waiting three years before throwing in a game that means something and that there is a huge difference between now and when he fired a 104 passer rating in the preseason.
"It definitely makes it a little more difficult," said Fitzpatrick of the gap. "The preseason is one thing, but the regular season is such a different game. There's so much more going on out there on the field."
If Fitzpatrick does play, it will be a celebration of small college quarterbacks in the Big D.
When Fitzpatrick, Harvard class of 2005, got the call in the NFL Draft, he had to put a fellow Ivy League Player of the Year on hold.
And after the Rams told him they had taken him in the seventh-round, Fitzpatrick never got back to Jason Garrett, Princeton class of 1989, then a Dolphins assistant coach.
But Fitzpatrick gets a chance to catch up with Garrett this Sunday in Dallas, where the former Princeton quarterback is the presumptive heir to the Cowboys head coaching job.
And he would get the start against Eastern Illinois' Tony Romo, who has gone small school icon to celebrity staple.
"He's a fun guy to watch. A 1-AA guy that kind of came out of nowhere," said Fitzpatrick, an Ivy League Player of the Year possibly pitted against Romo's Division 1-AA Player of the Year award.
"It's just nice to see a Division 1-AA guy be able to have that kind of success," Fitzpatrick said. "I always like to watch him play. The similarities are we both move around a little bit, but we're at different points in our careers. But he is fun to watch."
Fitzpatrick is hoping to offer a similar afternoon if he plays.
But, "I learned a hard lesson," he said of the Browns. "And I'm going to make sure it doesn't happen again."