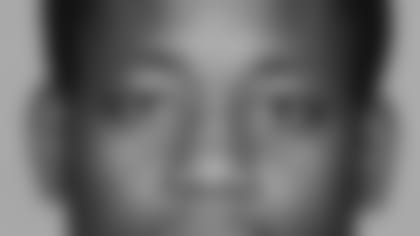 The loudest message of the young season turned out to be sent by two strong-silent-type linebackers in that sea of sound Monday night at Paul Brown Stadium.
With his 34-yard fumble return for a touchdown in the heart of the game, Landon Johnson punctuated his greatest day in four seasons as a Bengal.
Hustling like he did from college free agency to NFL starter in his blue-collar strip of Ravens fullback Le'Ron McClain for the Bengals' third straight turnover of the game, Lemar Marshall left an indelible mark in his first game as a Bengal.
With Marshall's son dealing with an eye disease in which the family has dedicated their foundation, and Johnson an active and visible member of the community, both bring more to the orange-and-black table than football. They are smart and diligent with a sense of community and purpose that can mean a lot more than talent when things get rough. As they did in that Ravenous fourth quarter.
"The good athletes, the average athletes who know what they're doing, those are the guys you want," says linebackers coach Ricky Hunley. "You take those guys any day over the guys that have just great talent and nothing else."
Hunley, a guy with first-round talent who happened to have some of those other qualities playing for some championship teams, is quite comfortable in his linebackers room. Last week he walked in looking for a donation to Most Valuable Kids of Greater Cincinnati, an organization dedicated to giving needy children tickets to sports and entertainment events.
It didn't take long to pass the hat and get a group of kids into Paul Brown Stadium for the Nov. 18 game against the Cardinals, courtesy of the seven linebackers who are doing their good deeds on the field just as quietly.
The linebackers have been ripped for being The Young and The Nameless, but on Monday they proved you just have to be fast, smart and opportunistic in getting their hand on five of the six turnovers.
"They make mistakes," Hunley says of his guys. "Just don't keep making the same ones."
Johnson, the weakside backer, matched Baltimore's relentless middle linebacker Ray Lewis with 11 tackles and then did Ray-Ray a couple better with two fumble recoveries and one for the touchdown. Marshall, the strong-side backer, forced a fumble and hurried quarterback Steve McNair three times while knocking down one of his passes. He also played on the bulk of special teams.
And Caleb Miller made a huge play knocking down a pass in the end zone, but it was second-year middle linebacker Ahmad Brooks that got most of the attention for showing his biggest improvement of the summer with six tackles and a sack and strip of McNair.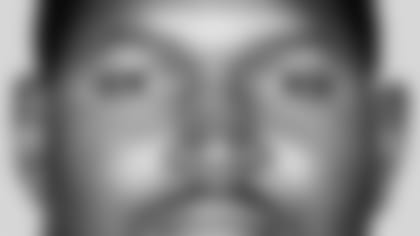 "He has tremendous ability," says Marshall of Brooks. "He can be one of the best in this division and the league. He has that desire to want to and the ability to go out there and do it. He should be great."
Hunley is at ease that he's got two veterans like Johnson and Marshall bookending Brooks. At 30, in his sixth season and just five years removed from nearly quitting without taking an NFL snap, Marshall made his 48th pro start, including playoffs, on Monday night in a tribute of determination.
"One more excuse to stay simple," says defensive coordinator Chuck Bresnahan. "They've played in the league. These guys are so valuable, I don't care if they've been here 10 days or 10 years. These guys bring value to your team."
But it was special because it was his first one for Marshall's hometown team. After growing up in Roselawn and playing cornerback at St. Xavier High School, Marshall knew to expect the roaring orange blanket of fans.
"My wife is from Texas and she was kidding me about it," Marshall says. "She said it looked like Halloween out there and wanted to know if I was trick or treating."
But there was no time to savor it. Marshall spent Wednesday and Thursday not only practicing but trying to get Donecia and their three children settled into Ed Hartwell's old house in suburban Cincinnati in the move from D.C.
(Such is life in the NFL. Hartwell was supposed to be the hired veteran hand at backer, but that all changed when Marshall surfaced on the waiver from the Redskins and signed a one-year deal on Aug. 23, less than three weeks before the opener and even less than that before school started.)
That's important in the Marshall home, where their oldest, nine-year-old son Zelyn, suffers from Optic Nerve Hypoplasia , the underdevelopment of the optic nerve in one eye. Zelyn isn't blind, but does need glasses and can't play sports beyond the back yard.
There are some learning issues with the disease so Marshall quickly hooked up with teammate John Thornton, a spokesman for the Autism Society of Greater Cincinnati, and he's been getting Zelyn's schooling hammered out as well as the Bengals playbook.
Because of the crisscrossing across the country and one-year contracts, the couple has had to put its "A Clearer Future Foundation" on hold but Marshall says he'd like to continue the effort to provide preventative eye care through education, visitation and prevention once he gets settled in.
"It certainly helps put life into perspective," Marshall says. "We want to get into the community and help, but it's so crazy right now with the kids and football, but it's something we want to do."
He certainly has settled into the locker room. Marshall had been here about a week when Rashad Jeanty, the man Marshall has replaced after leg surgery, observed that he didn't know if Marshall was aware of it but he had become a leader simply by going about his job like it is a job.
"It seems like he already knows what is going going on," Brooks says. "He's always communicating to me and he's just basically telling me what to expect out of the offensive formation."
Dave Lapham, the Bengals radio analyst, has called Johnson, 26, a younger version of Marshall. Quiet. Durable. Reliable. Johnson plays his 50th NFL game Sunday and hasn't missed one. Marshall missed only five during five years in Washington.
"Guys like Landon don't get much recognition in the NFL," says Andy Simms, his agent. "He doesn't say much, he doesn't seek attention, he just goes out and does his job. He didn't say anything when Hartwell signed and they put him in front of Landon on the depth chart. And he didn't say anything last year when they put him behind David Pollack. He just goes out and plays."
He also shows up around his communities and Simms was amazed when he went to Johnson's football camp this summer at his high school in Lubbock, Texas. Not only was it a free camp for 100 kids, but Johnson did all the planning and tried to meet as many campers and parents as he could.
"He ran the camp like every athlete should run it," Simms says. "He did the scheduling. He was heavily involved in the coaching. Really, it was just pretty much him and his friends that did it. It wasn't just running around and having a good time. It was for kids 14-18 that wanted to become better high school football players."
No surprise that Johnson would take it seriously. He took two weeks off after the season and then came back to Cincinnati to hit the weight room and he put on that elusive 10 pounds to reach 235 through diet and lifting.
"We're talking about quality people," Hunley says. "This is a tough game, and that means something."