Odell Thurman and Keith Rivers weren't even here Tuesday and the linebackers still made news.
Ahmad Brooks, who can't remember playing anything other than middle linebacker in his life, moved to the outside. Dhani Jones, who remembers playing in the middle only in a pinch, got pinched to middle linebacker in the ripple effects of putting Rivers at the WILL linebacker after taking him with the ninth pick in the draft.
Jones started the final eight games of last season at WILL, one of the two outside spots that switches off and on over the tight end. He also had a start at SAM, the other outside spot.
He says the Giants and Eagles moved him at times to the middle when needed. Emerging from the weight room after the Bengals' first on-field session Tuesday, the 240-pound Jones shrugged when asked if he's an outside guy trying to play inside. "I'm an on-the-field type guy; wherever I'm used," he said. "The mentality of a linebacker is still getting after the quarterback and getting after the running back. It's just different angles and different jobs depending on pass coverage."
But even after 109 games and eight seasons, there is going to be a learning curve.
"It's always an adjustment," Jones said. "It all comes down to how you study and practice. (Tuesday's session of) seven-on-seven is important to get the feel where you might be or the responsibilities you might have."
The 6-3, 270-pound Brooks is the total antonym of Jones. He's played in just 13 NFL games and he says he's always played in the box.
"I've never played outside linebacker," said Brooks, a third-round draft pick who played only five quarters of his second season before tearing his groin muscle. "Whatever they ask of me, that's what I'm going to do. Everything (is new). Learning everything. From knowing what the tackle is doing, what the tight ends are doing."
New linebackers coach Jeff FitzGerald believes Brooks' size and speed make him a perfectly proportioned outside guy. Plus, his pass-rush skills can be used off the edge on third down.
"I think he'll be able to do whatever he sets his mind to do; he just has to get his mind set," FitzGerald said. "It's a vital position. Athletically, I know he can play that position. He's got the right size to play tight ends and cover tight ends. He gives you the best of both worlds. There's a lot he can do out there because of attributes, but the physical attributes aren't going to make up the difference."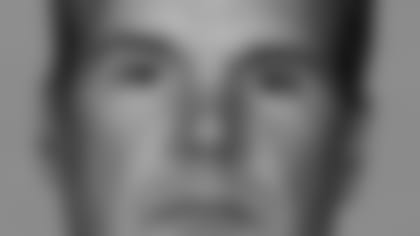 The non-physical world has FitzGerald intrigued about putting Jones in the middle and he's not deterred that Jones hasn't played there all that recently. Jones has impressed FitzGerald with his ability to make the call and get the defense out of the huddle rapidly, but that wasn't a factor in putting him in the middle.
"He's quick with it; he picks it up fast," FitzGerald said. "He's got a good understanding of what the SAM and WILL do. It's a question mark in terms of how he takes the position and runs with it, but I like it and look forward to seeing it develop."
FitzGerald stresses that none of the lineups "are set in stone," but he's also going to keep players in one position while they learn the defense. New coordinator Mike Zimmer has said the scheme isn't that much different than what the Bengals ran last year, but there is some different terminology.
"I'm trying to even out the reps so guys get a good look," FitzGerald said. "It might not be every day, but I'll make up for it the next day."
If Jones is the Opening Day middle backer, he'll be the ninth different starter there under head coach Marvin Lewis. But he'll most likely be backed up by Thurman, one of the previous eight and returning after a two-year hiatus because of league suspensions for violating the substance abuse policy.
If Thurman reclaims the job, then Jones could be this year's Landon Johnson with his ability to play all three spots.
Brooks is also going to be pressed. Limited Tuesday because of a nagging soreness stemming from his injury, Brooks watched Rashad Jeanty get the majority of SAM reps. Jeanty has the most Bengals games of any linebacker with 22 and is regarded as an excellent player on first and second down against the run.
SLANTS AND SCREENS As Zimmer taught the new defense Tuesday, he was aided by Lewis' decision to keep linemen off to the side in drills and make it a passing camp. On Monday, Zimmer said he doesn't feel the system is complicated, "but if it is for the players, then it's up to me to change it," he said. Zimmer said he and Lewis married Cincinnati's scheme to what he ran in Atlanta last year and it wasn't all that different. There looked to be one less linebacker Tuesday as Eric Henderson worked with the defensive line. His move from defensive end to SAM last year was encouraging but also cut short by a wrist injury in preseason. The coaches may think he's got a better shot to make the team at end as opposed to linebacker even though the Bengals will probably keep seven linebackers and just four ends.
The starting ends are Robert Geathers and Antwan Odom with the remaining veterans Frostee Rucker and Jonathan Fanene. Fanene can play both tackle and end. Pro Bowl wide receiver T.J. Houshmandzadeh continues to work out in Los Angeles and doesn't rule out showing up for some of the voluntary workouts before the June 12-14 mandatory minicamp. The routine has become comfortable for him, as well as effective, given his production last season. But he also looks forward to working out with quarterback Carson Palmer here and later in the summer when both are on the West Coast.