 BrooksGEORGETOWN, KY - Ahmad Brooks seethed with a youthful mix of frustration and relief after making his debut this weekend as the Bengals' starting middle linebacker.
Think of the coaches. Nearly a third of the players didn't work in Friday night's scrimmage, blurring even more the fuzzy roster fights.
But no one has been healthier than the linebackers and the weekend sharpened the battle lines as the Bengals rally around the 23-year-old Brooks and his growing pains.
And there's not room for everybody.
Landon Johnson continues to play like the team's best linebacker. His backup, veteran Ed Hartwell, staked his claim with two excellent days. Andre Frazier and Eric Henderson flashed the long, lean athleticism the club seeks on special teams, and Caleb Miller is as fast as ever. Rookie free agent Earl Everett, with an undisclosed ailment, is the only backer that missed the weekend.
After viewing tape, Brooks concluded he didn't play as badly as he felt in Friday night's full-contact intrasquad scrimmage. Saturday's Mock Game for a middle backer is about as relevant as snow in August.
"Today wasn't frustrating, but last night was," Brooks said Saturday, moments after the two-handed touch exercise had ended.
"Yesterday was frustrating because Carson (Palmer) kept checking out of our calls because he knew what we were doing," he said. "When he saw a blitz, he threw a long ball. That was more frustrating than today. This wasn't an all-out game. We were just supposed to keep guys up and not get anybody hurt."
A success that way, but there was some concern that Brooks didn't show up much during the weekend and the numbers suggested it with just three assisted tackles on Friday, and two tackles and an assist on Saturday.
Yet taking numbers seriously from this weekend makes no sense. What Brooks does have to take seriously is he can't let mistakes devour him.
"I thought I played worse than I actually did on Friday," Brooks said. "But when I saw the tape, it was better than I thought. It was really one play. I thought about it all day (until he saw the tape)."
And he admits that one play ruined his day.
It came when rookie running back Kenny Irons fooled him and made him miss by running over him, something a 270-pound physical marvel can't allow.
"He ran through my tackle," Brooks said. "I didn't expect him to go through me. I kind of expected him to bounce it outside, or try to cut it back. But he ran hard and unbuckled my chin strap. So that was pretty much on my mind the whole day. It made me think like I didn't do anything at all."
This is the new Brooks, the one who pays attention to detail from film and coaches, and he knows what he has to do Thursday night in Detroit in the Bengals preseason opener.
"It was just one play. I did all right on other plays," he said. "I've got to bring my feet. I was looking down. I was running with my head down and he got the best of me."
When the Bengals return to work here at Georgetown College Monday for the short week before playing the Lions, they are expected to get some players back healthy, most notably at receiver with Antonio Chatman and Bennie Brazell.
But the linebackers are already standing.
Here's a look at the position heading into Detroit with the operative number seven for the final cutdown given past Marvin Lewis rosters.
Ahmad Brooks: He's the guy in the middle rain or shine. He's getting there and there's no denying his physical skills.
Earl Everett: The free agent out of Florida impressed with his speed and toughness early on, now he's got to get healthy and show it in games. Listed fourth on the depth chart at strong side, but the coaches think he can also play weak.
Andre Frazier: A proven special teams player, the backup strong-side backer had a heck of a weekend in showing why his brains and athleticism are an asset after making an interception and forcing a fumble on Friday.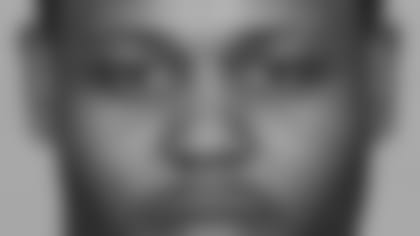 HartwellEd Hartwell: When the lights came on, so did the seven-year veteran in his bid to prove he's overcome two years of injuries. He led the defense in tackles when tackling mattered Friday and when hands mattered Saturday he came up with an interception. He's backing up Johnson on the weak side, and Johnson doesn't look to be loosening his grip. Hartwell's chips at the table are the experience and professionalism that went out the door with Brian Simmons.
Eric Henderson: The transplanted defensive end is listed as the third strong-side backer behind Rashad Jeanty and Frazier. He got beat by wide receiver T.J. Houshmandzadeh on an eight-yard touchdown pass in Friday's scrimmage, but Henderson had good coverage until the last instant and has impressed the camp with versatility. His chips are the ability to rush the passer and play all sorts of spots on special teams. His one body could theoretically count twice as the seventh backer and ninth defensive lineman.
Rashad Jeanty: The starting strong-side backer is regarded as one of the toughest, hard-nosed players on the team, an honor that was bestowed upon him when he was matched up for a marquee Oklahoma Drill with esteemed tight end Reggie Kelly. And Jeanty did enough to make his teammates mob him after the hit.
Landon Johnson: It doesn't look like he's lost any of his seven or eight extra pounds he added in the offseason. Already the team's most consistent backer, the 235-pound Johnson just seems to be getting better and better.
Caleb Miller: Friday's second-leading tackler, Miller just keeps running to the ball. Listed as Brooks' backup, Miller looks as healthy and as strong as he's ever been in his four seasons here.
Matt Muncy: The rookie free agent from Ohio University hasn't backed down in the middle behind Brooks and Miller.