The numbers scream what the players have been saying.
Continuity. Familiarity. Repetition. Trust.
For the first time all season Sunday, the Bengals lined up three legitimate linebackers in the same spots for the third straight game and for the third straight Sunday the much beleaguered defense played like the competent, mistake-free unit they thought could make a playoff run during the offseason.
"It's not because I came back or anything like that," said Rashad Jeanty, one of those linebackers, after the 35-6 end-zone shutout of the Titans.
But is it coincidence, Twilight Zone stuff, or just football fact?
The Bengals still lack what every current AFC playoff hopeful has and that's a guy with five sacks. But does anyone doubt Cincinnati, with top five offensive numbers, would be in tight contention if the defense played like this earlier in the season?
If you can think back as far as Nov. 4, then you can probably remember the Bengals allowed 176 yards on the ground, 33 points, and eight third-down conversions to a Buffalo offense that to this very day is still next to last in the NFL in scoring and one of the six worst in the league at running the ball.
But in the last three games, the Bengals in total have allowed 177 yards rushing and eight third-down conversions in allowing more than 100 yards less a game. Indeed, the Bengals were on a startling path. After giving up 479 yards to the Bills, they were on pace to allow the most yards in club history at 397 per game. Not to mention the most points at 488 with 30.5 per game.
But since then, they are allowing just 272 yards and 16 points per. And since the now defunct J.P. Losman shredded them for 62 percent on third down (8-for-13), the Bengals have literally reversed it with 8-for-31 on third down in the last three games.
After keeping Tennessee out of the end zone on five red-zone trips, they have prevented a touchdown on six of their last nine red-zone sets since the Buffalo game.
Since that day at Ralph Wilson Stadium, Robert Geathers, who had never played linebacker in his life, returned to left end after starting the four previous games on the strong side.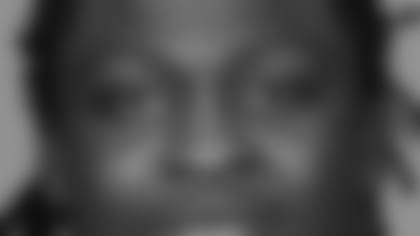 Since then, Jeanty has started at that spot, where he worked during the spring and summer and had nine starts last season before he broke a bone in his lower leg in a preseason game. Since then, Landon Johnson has moved to middle linebacker, where he started 10 games as a rookie. Since then, Dhani Jones and his previous 74 NFL starts have moved into Johnson's spot on the weak side just two months after arriving off the street before the season's third game.
If anyone is still counting, the Bengals have two linebackers active who broke camp at Georgetown: Johnson and Jeanty.
Not the way they drew it up in May and it won't be the way it's drawn up next May because they still have high hopes for Ahmad Brooks in the middle and Johnson is unsigned.
And with all the linebackers they'll have stacked on the roster, will it finally be time to join the rest of the AFC North in a 3-4 defense?
But it's all they've got in December and it proved good enough to win three times in November if not for four Carson Palmer interceptions against Arizona.
"Guys are getting back to their spots where they're most comfortable," linebackers coach Ricky Hunley said Monday. "Rashad's really comfortable at the strong, so you don't play around with him. Dhani is kind of a versatile guy, but he's not as up to speed (at middle), and that's a fit for Landon who's played it before."
Jeanty started the month whiffing on running back Marshawn Lynch's 56-yard touchdown run that finished off the Buffalo debacle, but he ended it Sunday recovering a huge fumble at his own five, taking part in a goal-line stand, and helping hold the Titans' fourth-ranked running game to 3.4 yards per carry.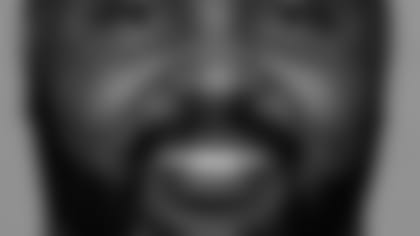 "He brings a physical element to the game," Hunley said. "If you're going to stop the run, you've got to be physical and you need guys who can stand up to that. This is a guy who was a defensive end all his life (until last year), so he's still getting better."
Hunley doesn't write off Jeanty's missed tackle to rust but to "you have good plays and bad plays and that was a bad one."
Anthony Schlegel, who made the four previous starts in the middle (the first of his career), is seen more as a role player and special-teams guy, but his wordless, head-down work ethic mixes right in with a group in which Jones leads in tackles and syllables.
Johnson took more stitches in his forearm Sunday in the first half than sentences he has uttered this season (12) and Jeanty is a Canadian Football League refugee who has preferred to let his play speak for itself ever since he arrived last year.
"All these guys are like that; they don't care where they come from," Hunley said. "They just play. A guy like Landon ... they took his arm, stitched it up, wrapped it up, and he went back in there. You'd have to drag him off the field."
Jones is the talker, but he's talking a blue-collar line. He arrived looking to change his image as a football dilettante more interested in off-field pursuits. But head coach Marvin Lewis said Monday, "He's immersed himself in the Cincinnati Bengals," as the special-teams captain who holds players-only meetings for the unit on Friday and spends much of his free time studying at Paul Brown Stadium.
Jones also immersed himself in Sunday's game, where he offered the big play, a sack and forced fumble of Titans quarterback Vince Young with the ball on the Bengals 3 and the Titans about to score a tying touchdown early in the second quarter. He also tacked on a team-high nine tackles.
"He's a savvy old pro," Hunley said. "He's a former starter in the league (with the Giants and Eagles) and he likes that feeling of being a starter again. A guy who's been broke and hungry on the street and gets it; you've got to love a guy like that."
The Bengals also love what Jones can give them in the third-down package. That was just his fifth career sack, so he's not exactly Lawrence Taylor, but he can also do other things.
"He might not always get there," Hunley said, "but because he is successful sometimes when he gets there on the blitz and he does have the ability to drop in coverage, you don't know if he's coming or not so the tackle is playing a guessing game."
Take the Titans' third third-down snap of the game. Jones blitzed and Young had to unload it before tight end Bo Scaife could separate from cornerback Johnathan Joseph. Joseph reached his hand in, deflected it and caught the tip for an interception.
"Guys just knowing what they're doing," said defensive end Justin Smith. "And doing what they're told. That's all."
The Bengals defense should get plenty of answers on where it is Sunday against a Steelers running game that punished it for 160 yards just 30 days ago. Fast Willie Parker has killed the Bengals, averaging 106 yards in his six games against them, including 131 in the last three.