Hue Jackson, who probably had as much to do with the transformed Chad as anyone, had to get one in on Chad Johnson when he heard that the Chad Man was praising Ray Lewis for turning his attitude around.
"Everybody knows he's just trying to butter up Ray so Ray won't drill him over the middle on Sunday," said Jackson, the Ravens quarterbacks coach, as he rushed to a Thursday morning meeting. "Yeah, Chad and I have talked. But not much this week. They know how I am the week of a game."
Lewis isn't the only Opening Day foe that gave Johnson advice during the long, hot offseason. Jackson, otherwise known as the guy that has denied getting put into a Chadlock, has been hugging him all offseason over the cell phone.
While Johnson raged about a trade and what he saw as the sad state of the Bengals, Jackson counseled perspective.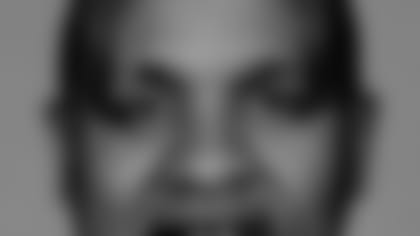 "I finally told him that he had to lay it down; that he had to look at the big picture," Jackson said. "He's a football player. In the end, that's what he does, and I think it's something that he realized. I'm proud of the guy for fighting through this and getting ready for the season."
One of the riveting subplots of this game is the Pro Bowl position coaches who have switched teams in this tinderbox of a rivalry.
Jackson coached Johnson to three AFC receiving yardage titles from 2004-2006 as the Bengals receivers coach. He also jump-started the career of T.J. Houshmandzadeh that culminated in a Pro Bowl berth last season after Jackson left to become the Falcons offensive coordinator.
Jeff FitzGerald, the Bengals new linebackers coach, is fresh off a four-year run in Baltimore coaching the same position that accounted for seven Pro Bowl berths from 2004-07. In 2006, all four starters, Lewis, Bart Scott, Terrell Suggs and Adalius Thomas went to Hawaii.
"It's going to be strange being on the other side of the field," FitzGerald admitted Wednesday. "Let's face it. You get close to people. You have relationships. I watch them on film and I almost feel like I should call them up and coach them."
And FitzGerald did during that '06 Pro Bowl he was sitting in the stands. At halftime he sent a raft of text messages to Thomas on some technique flaws he spotted, another example of his man-to-man assault on detail.
"Jeff is a 24/7 football coach. Very, very, very thorough in everything," Marvin Lewis says. "He's not just about playing linebacker play-to-play, but within the play. Our guys are benefiting a great deal from it. He's done a great job. He's a guy that will soon be an NFL coordinator."
FitzGerald is hardly surprised that Ray Lewis went out of his way to take up for Johnson. Not after watching him for four years.
"He's making sure the league stays the way it should be," FitzGerald said. "He reaches out to other players. He takes good care of the players on his team. When Ray goes to the Pro Bowl, he takes the young guys so they can experience what it's like. He pays their way. 'This is how you should be. Let's keep this thing rolling.' He's the epitome of an NFL player."
Johnson has credited Lewis with getting him out of his funk, a subject Lewis warmed to during Wednesday's conference call with the Cincinnati media.
"That was the same message I relayed to him and a couple of other guys around the league that were going through the same thing," Lewis said. "I was like: Keep your peace. Let the business side of the business take care of itself, but keep your peace and always stay who Chad is, and that's just loving the game of football.
"These are the things that he has grabbed onto, to say that life is life, life is good. You can be a true role model to some people and show people what life is about when you really challenge yourself to be great every day."
Lewis spoke how he sent Johnson scripture and urged him to find peace in God. In his own conference call with Baltimore media this week, Johnson called Lewis "my spiritual father" when he copes with problems and he said, "Ray is really the reason I'm back here happy, smiling and ready to go again."
For FitzGerald, Lewis was the ultimate team player.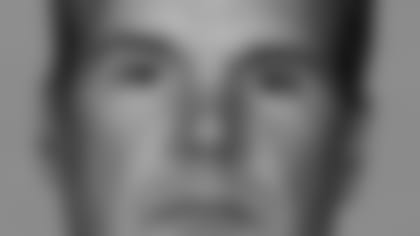 "Here's a guy who with all he's accomplished is the best note-taker in the room. He brings passion every day he comes to work and doesn't take a day off or a play off," FitzGerald. "And guess who's running to the ball every play? You know how easy that made it for me? I could say to the young guys, 'Look at this guy busting and you tell me you can't get there?' "
If Lewis is Johnson's spiritual father, then Jackson is his earthly father. Whatever happened at halftime of the Wild Card loss to Pittsburgh in which he supposedly put Jackson in a headlock during a tirade about not getting the ball, Jackson has stayed with him.
"Both Chad and T.J. are like my sons," Jackson said. "I talk to them all the time. But not very much this week. They know. And they know how much I love them. But on Sunday, the dad has to step outside the house for a little bit."
Jackson and Houshmandzadeh also have a unique relationship because when Jackson arrived after the 2003 season, Houshmandzadeh was despondent. Heading into his fourth year, he was coming off a season in which he was sidelined for all but two games with a hamstring injury, had no catches, almost got cut, and felt he was getting buried because he was a seventh-round pick.
But in '04, he ended up 22 yards shy of 1,000 yards on 73 catches, 11 more than he had in his entire career. The rest, as they say ...
"I'm extremely proud of T.J. We talked on the phone when I first got there and I talked to him about what he had to do," Jackson said. "I told him I was coming in with a clean slate. Everybody had a clean slate. I didn't care where they were drafted, or what. That's all he wanted and he did the rest."
Johnson is playing hurt with a separated shoulder and Houshmandzadeh missed virtually all of the preseason with another hamstring problem. But Jackson has his own problems. Kyle Boller is out for the year, Troy Smith is sick, and the ball is in the hands of rookie Joe Flacco in his first NFL game.
"I wish those guys well," he said. "But I don't have much to say to them this week."