Teryl Austin likes his defenses disciplined.

Like Marvin Lewis, Teryl Austin, the Bengals' new defensive coordinator, comes to Cincinnati with a Super Bowl ring from Baltimore. And, like Lewis, he's not going to tell the world how he's going to line them up on Opening Day.

"We'll be multiple. I can't promise you anything," Austin said Monday night after the Bengals announced his signing. "I can promise you we'll be multiple and I like our guys to play disciplined. I don't want to beat ourselves. I think more games are lost in this league than are won. Games are lost because guys make mistakes at inopportune times."

No doubt those words hit home to the good fans of Bengaldom after two seasons at 13-18-1 this team has found all kinds of ways to lose. Austin is still steaming about his own team's lack of discipline against the Bengals just a few weeks ago in his new address in the Paul Brown Stadium season finale his Lions gave up 10 points in the final 4:42 to get knocked out of the playoffs in a 26-17 loss.

"We're in the four-minute drill trying to get the ball back and he goes offsides," said Austin of defensive tackle A'Shawn Robinson. "That to me was beating ourselves. That's something we take very seriously.  The games are always close in this league. Rarely are there blowouts. We have to make sure don't beat ourselves."

Yet Austin leaves no doubt he likes the look of the Bengals 4-3. The Bengals haven't played a 3-4 base in nearly 20 years and while Austin was a secondary coach on a pair of 3-4 Super Bowl teams (Baltimore and Arizona, not to mention a 4-3 Seattle team), he's spent the last four years coordinating a Lions 4-3 that made the postseason twice.

"I like to think I can coach anything when it comes to fronts, but obviously you've got a really good 4-3 front down there," he said. "Really active. Really good players."

Talk to a veteran scribe in Detroit about Austin and it's an encouraging scouting report. Great guy. Solid coach. Players love him. Ready to be a head coach. There are skins on the wall.  Three Super Bowl appearances with three different teams. The NFL's No. 2 ranking with one of the top ten rush defenses of all time in 2014, his first year coordinating the Lions. An 11-win season in 2014.  This past season, while the Bengals were coming up with the NFL's third fewest turnovers with 14, the Lions had the third most with 32. A 36-28 record in four years for a team that hasn't won like that in years.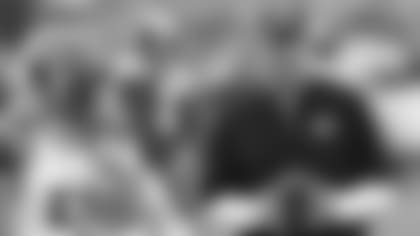 Jim Haslett, Austin's fellow Pittsburgher, is back for his third season to coach backers.

Paul Guenther, the man he replaces, must think highly of him, too, because, according to reports, he battled Bengals head coach Marvin Lewis for Austin's services. Reportedly Guenther is the new Raiders DC and lured Austin to coach his secondary with a gaudy title hoping to entice a man that has interviewed nine times to be a head coach.

Austin has to be among the leading candidates if Lewis decides to replace departed offensive line coach Paul Alexander as assistant head coach.

"I'm looking at the opportunity to work with Marvin and try to lead this defense and get back to the playoffs," Austin said. "I wasn't looking at who was trying to talk to me, or who was looking at me. The most important thing was going with somebody I thought I could help win games and someone who thought I would be a good addition and that's why I wanted to come to Cincinnati."

Or, look at it this way. It's almost inevitable that the 52-year-old Austin has arrived to work under Lewis, seven years his elder. Both are defensive Pittsburgh guys, Lewis from nearby McDonald and Austin 70 miles from Heinz Field in Sharon. Austin was a safety at Pitt in the late '80s and Lewis was a coach on The Hill in the early '90s, when they first met.

When Austin was an assistant at Syracuse in 1997, he spent a few weeks as an intern in the Bill Walsh Minority Coaching Fellowship Program in Baltimore when Lewis was the Ravens defensive coordinator.  Lewis as a role model for Austin is as natural as a Roberto Clemente throw deep from the right corner in Forbes Field, Lewis' favorite athlete growing up.

"Absolutely," Austin said. "I met him when he was at Pitt and I did the internship in Baltimore. There have been times along the way I called him for advice about my own career. He's been valuable that way. Obviously you've got a guy who has been a head coach in the NFL for a long time. To do what he's done for as long as he's done it, I don't know if people know how hard it is."

The Lewis-Austin tandem won't be easy. The Bengals have run the same scheme for the past 10 seasons and it's not going to be the same.

"There are going to be changes but not wholesale changes," Austin said. "It' going to be my system because that's what I know. But nothing is going to be decided until I get in there and look at the players and see what their strengths and weakness are. You look at what our guys do well and try to build around that. Do they do it great? Do they fly around? That's what's important no matter what system you call it."

He doesn't blitz all that much, but he will if he has to. He's not a big man press guy in the back end but he could be if that's what they can do. He did it enough this season his cornerback, Darius Slay, shared the NFL lead with eight interceptions. As Austin says, "I'll do what they do."

He likes the players here. You can win with them, he says. He heard the Lions' offensive coaches talking the week leading up to the game. If the Bengals got back No. 55 and some other guys that were hurt, this wasn't going to be the team you saw on tape against Chicago and Minnesota.

26-17.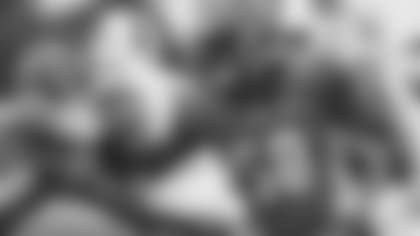 Austin had one pass rusher in Detroit, Ziggy Ansah. In Cincinnati, Carl Lawson (58) joins Carlos Dunlap, Geno Atkins, and Jordan Willsa to make four.

And, yes, Austin likes No. 55. WILL linebacker Vontaze Burfict.

"The guy's a really good player, that's the No. 1 thing," Austin said. "There'll be changes, but not wholesale changes. I think he can adapt to a lot of things. I'm looking forward to working with him."

Austin is also looking forward to working with most of Guenther's coaches. Linebackers coach Jim Haslett, a 
fellow Pittsburger, is back. So is defensive line coach Jacob Burney and safeties coach Robert Livingston.

"I think it's one of the interesting things," Austin said when asked about coaches already signed up. "There are some really good coaches there. I like to hear their ideas and see what they think about my ideas. It's always good to expand the pallet. You don't want to always eat Chicken McNuggets. That can only help your team and give you more options."

At the moment, there's only one item on the menu.

"As long as we don't beat ourselves," he said. "I'll be happy with what we put on the field."