Cordy Glenn got his big man athleticism from his basketball-playing dad.
Cordy Glenn Sr., who once covered Moses Malone when Dominique Wilkins didn't want to during an all-star game in Atlanta's high powered pro-am basketball league, gave himself the biggest assignment of all. After he first gifted his athleticism to the big kid.
When it came to raising Cordy Glenn Jr., who on Wednesday officially becomes the newest Bengal, he admits he pushed him. Hard enough that the old Ragin' Cajun chose not to let his son play basketball his sophomore year at Atlanta's Riverdale High School after a bad report card. Well enough that Senior can remember spanking him maybe only once or twice.
"I drove him. I really drove him hard. I never let him get away with anything," Senior says Tuesday from Atlanta.  "I wanted him to go further than I did. I didn't want him to make the same mistakes that I did. I guess that's why I was pretty hard on him."
Neither Cordy has made many mistakes. If you want to know about the newest Bengal, meet the guy with the same name in Baltimore two years ago at the dinner for the Ed Block Courage Award where father is watching son accept the award for the Bills.  It might as well have been all those years ago on the south side of Atlanta during one of Cordy's soccer games.
"We had him in everything. Soccer. Tee ball. Football. Basketball," Senior is saying, keeping him busy and happy. "He didn't play football until the eighth grade. I wanted him to play before that, but his mother didn't. He was about 10 years old and got hit in the shin and he was lying on the soccer field and I told him, 'Get your you know what up and play ball.' After the game he said, 'You know Dad, I was hurting. Why did you make me play?' I said, 'You've got to be tough.'"
Never mind that this was a season after the fact. Never mind that Glenn missed nearly all of 2014 training camp with a mystery illness. Never mind that he was in the lineup for Opening Day and played 98.5 percent of the snaps that season before missing only a handful of snaps the next season, too.
Never mind all that. In announcing the award a year-and-a-half later, then Bills head coach Rex Ryan casually mentioned Glenn had overcome a "kidney issue."  Glenn didn't want to talk about it, but he did confirm it. He had the kidney removed.
"It was tough. I'm sure tougher on him than us, but as a parent, it was tough," Senior says. "But everybody was there. Me. His mother. His sister. His girlfriend. I'm sure the coaches didn't like that he missed all that practice time, but he did what he had to do."
The kid has shrugged. It's in the past, he said then, preferring not discuss it. Just like now he's talking about the Bengals instead of the Bills after Buffalo traded him to Cincinnati Monday for what amounts to the 12th pick.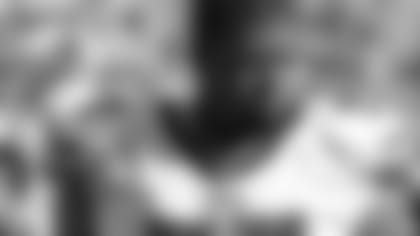 Cordy Glenn: man of few words but many moves.
"He's always been quiet. I have to make him talk some times. I keep on calling to get him to talk," Cordy Glenn Sr., says.  "Sometimes I'd wonder, 'Am I putting him in too much sports and not letting him enjoy childhood? I think it worked out OK."
OK enough that Glenn, the big athletic left tackle they have missed during the 368 days since Andrew Whitworth left in free agency, lights up when he talks about his 61-year-old dad.
"That's where I get my athletic ability," he says. "He and Andrew Toney are best friends."
For another generation, Toney is the old 76ers guard who so consistently murdered the Bird-McHale-Parish Big Three Celtics that the Boston writers nicknamed him, "The Boston Strangler." In the late '70s, Toney and Cordy Glenn Sr., were credited with bringing Southwestern Louisiana (now Louisiana-Lafayette) back from the NCAA death penalty with the 1976-77 Southland Conference championship in just three brief seasons.
"They had a Mr. Alabama (Toney), Mr. Florida (Dion Rainey) and a Mr. Louisiana (Wayne Julien). I thought that was a pretty good cast," says Glenn, who was pretty good himself as Mr. JUCO, a junior college All-American who led his league in scoring and rebounding at Pratt Community College in Pratt, Kan.
A 6-5, 215-pound power forward, Glenn led the title  team in rebounds with 8.4 per game and was second in scoring to Toney with 15.6 points per. There were basketball lessons he wanted Cordy Jr. to learn.
"His first football game against Jonesboro, I knew he was going to be a football player right then," Glenn says. "He played both offense and defense for Kendrick Middle School and he had three sacks. He wanted to stop playing basketball and just play football, but I wanted him to keep playing basketball. I thought it was good for his footwork and it helped him stay in shape all year."
Watch the 6-5, 345-pound Glenn move. There is some Basketball Jones in there.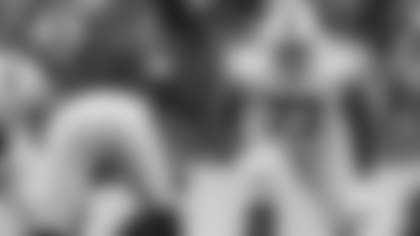 Toney would go on to NBA glory. Cordy Glenn Sr. got a visit from Knicks general manager Willis Reed ("I like your game") but not a contract. He did get offers from overseas. Australia. England.
"I turned them down three or four times," Glenn says. "I was just burned out. I'd been playing basketball since I was eight. I'd had enough."
So he went back to the south side of Atlanta, where he's now retired from a job in health care after raising a boy and a girl with his wife, a state employee.
But he found out he wasn't that burnt out. Up until he was almost 40 he played in the rough-and-tumble Atlanta summer game, playing against guys like Doc Rivers, Gerald Wilkins and other Atlanta Hawks. Magic Johnson and Isaiah Thomas also got down there a few times. Clyde Drexler often made it.
"I got (Dominique) when he was young," Glenn says. "He didn't have that outside shot, so all I did was make sure he didn't get around the basket because he jumped so high. I just put a body on him to keep him from the basket."
Then there was the all-star game in Macon he was playing with Dominique and Wilkins didn't want any part of the 6-11, 260-pound Malone. "I'm not covering him. Let Cordy cover him," he said. "Do you want to cover Mo?"
Glenn told him, "No problem, I'll cover Moses," and he did. Long enough to say Moses is the best he ever played.
"Physical, strong, whew," Glenn says almost under his breath. "I did OK. He scored a few points, I scored a couple of times. He scored more than I did. I did OK."
There were other lessons there. He admits there are regrets he didn't keep playing.
"I do," he says. "I have a few regrets. Everybody thought I played pro ball because I could really compete … Everybody said I should have went out for somebody because I was pretty competitive."
But Senior converted. Junior went further. All the way now up Pick 12 and the Bengals in one of the league's block-buster deals for 2018. Here is what the father says Cincinnati is getting:
"They're getting a pretty good player. He hates to lose. He's always been that way. He doesn't like to lose. He'll do everything in his will to win."
The Bengals don't need the son to cover Moses. But helping them part AFC North defenses would be a good start.