When Norwood firefighter and paramedic Jeff Lackmeyer rang the bell for a fundraising effort last week to honor two fallen Colerain Township firefighters, an unsung Bengal answered the call.
Eric Henderson has yet to play an NFL snap, but the linebacker got a quick assist at the last minute when he donated two autographed footballs and other Bengals items that helped the Indian Mound Cafe in Norwood raise $3,500 for the funds in memory of Capt. Robin Broxterman and firefighter Brian Schira.
"It was a big help. The raffles were popular," Lackmeyer says of the Saturday night event. "We had donated to the firemen's fund, but people in the community kept asking us what they could do to help and we thought this would be a good way to involve everyone."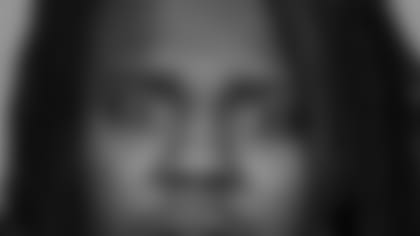 But it had to take some quick moves off the edge. Henderson, a converted defensive end who missed all last season with a broken wrist, got the word late Thursday morning that some help was needed as many of his teammates were leaving Cincinnati for the weekend after one of their weekly offseason workout sessions.
The man in the driver's seat turned out to be Gary Brown, parts manager for Montgomery Ford who has become friends with some of the Bengals through Henderson's Lincoln truck and wide receiver Glenn Holt's Mustang, among other vehicles.
"I asked Eric if he could help out even though it was such late notice," said Brown, who says he played football at Tennessee for Johnny Majors in the early '80s. "He's such a solid guy and he bent over backwards to get what he could. He took it upon himself."
Henderson bought the footballs his teammates could sign and also lobbied equipment manager Jeff Brickner for some visors and the marketing department for banners and towels. He left the balls overnight so the sparse Friday crew of players working out could also sign.
"Something like that, you hope you can just provide some kind of comfort," Henderson says. "It's about appreciation and respect."
Henderson, who basically raised himself in New Orleans with the help of relatives after the death of his mother and then raised his younger brother while going to Georgia Tech, hopes to open a camp for underprivileged children after the season called "Camp Hope."