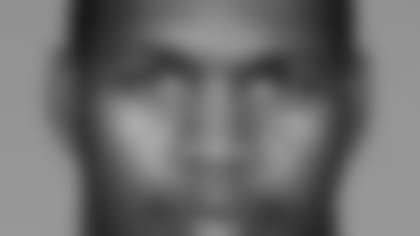 The Bengals on Tuesday waived DT Matthias Askew and C Jesse Boone, and acquired DT Daniel Watts as an International Practice Squad player.
Askew, a third-year NFL player from Michigan State, is one of the highest-drafted players in the Marvin Lewis era no longer with the team. Askew was a fourth-round pick in the 2004 NFL Draft. Cornerback Dennis Weathersby was also a fourth-round pick by the Bengals (2003) but his career was derailed by a car accident.
Boone joined the Bengals on May 5 as a college free agent.
Askew, 24, came out of Michigan State a year early in 2004 after being projected as a first-round pick in 2005 if he had stayed in school. The Bengals saw him as a project, but it never got off the ground after he suffered a knee injury in his first NFL game in the 2004 opener that required arthroscopic surgery and shelved him for five games. He played four more games before going on injured reserve with an unrelated injury.
His bid to show the coaches the down-to-down intensity they sought became troubled early in 2005 when a foot injury took him out of much of the spring workouts and the first part of training camp. He ended up playing only in the regular-season finale and just six games total.
Askew is the first of the Bengals that have had off-field problems to be released. The weekend before training camp, he was Tasered by Cincinnati police following a parking incident and was charged with obstructing official business. Askew's lawyer has said police overreacted and that a lawsuit is an option after Askew went to the hospital following the confrontation.
The 6-6, 283-pound Watts is from London, England. He played the last two seasons for the Berlin Thunder of NFL Europe. International Practice Squad players are allotted to teams in two divisions every year, on a rotating basis, and in 2006, teams in the AFC North and NFC East may acquire one per roster.
The Bengals have an exemption from counting Watts on the preseason roster, and he would also be exempt from counting against the Practice Squad limit if he is chosen for that role once the regular season begins.