Adam Jones is a guy the Bengals would like to re-sign.
The first day of the NFL's economic calendar for the 2018 season is Wednesday. But the two weeks leading up to it have been more like Mardi Gras with a dizzying  pageantry of trades, high-profile signings culled from recently released name players, and a free-agent list that looks more like the dregs of the old post-June 1 cuts rather than the Pro Bowl lists of yesteryear.
Which means there is just enough volatility in the market that you don't quite know what is going to happen to the Bengals this week.
Trade for a starter like the Browns have stocked their team in the last week? (For example, a report surfaced over the weekend the Dolphins are shopping right tackle Ja'Wuan James, their first rounder from when Bengals offensive coordinator Bill Lazor had the same job in Miami. Is that a match?)
Sign a released starter like the Bengals almost did with safety Kurt Coleman last week?
Sign back one of their own, like cornerback Adam Jones, after they decided not to pick up his option?
What promises to be a whirlwind week starts on Monday when unrestricted free agents (UFAs) are allowed to begin negotiating with teams. And maybe that's a good place to start.
The Bengals don't usually go the UFA route, at least early in the year, because they don't want to lose the compensatory draft picks and you better believe that goes double this year with back-up quarterback Andy Dalton now ruled a UFA and figuring to be worth a third-rounder.
Which means it's hard to see them signing a veteran backup (Matt Barkley?) or any other UFA on a slim list in exchange for a third-rounder. Now non-UFA Mike Glennon is more like it, but drafting a backup QB is even more like it.
It's not a glittering crop of UFAs. Just take a look at Pro Football Talk's list of top 100 free agents. The 11th-rated player is left tackle Nate Solder, a 30-year-old UF, the 35th rated tackle by profootballfocus.com. Despite just one 100-touch season, running back Dion Lewis is ranked 30th on the list. The Bengals have only one starter on the list in tight end Tyler Eifert.
At the NFL scouting combine last week, Bengals director of player Duke Tobin said the club hasn't ruled out signing UFAs.
"The compensatory draft thing doesn't drive all of our decisions. It's just a piece of it. It doesn't drive it," Tobin said. "You have got to know if you make this move, what the ramifications of this move are. What you give up to make that move not only in the financial world but on the 53-man roster. Then in the compensatory picks. It's just a piece of what we do. It doesn't drive our decisions. It's a piece of what we do. It's just a piece of what we analyze. "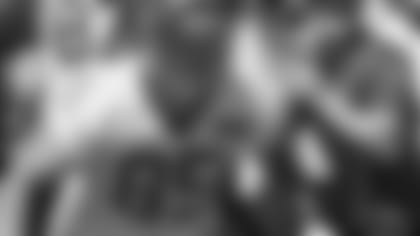 Tyler Eifert is the Bengals' only starter on PFT's list of top 100 free agents at No. 51.
Yet it is the Bengals' ability to stockpile compensatory picks (they've had the maximum of eight over the last two years) that allows them the flexibility to also get into the trading picture and it's believed they've worked the phones the last ten days trying to procure some quality starters, which is why they may not jump out and sign some of their own right away until they get deals resolved one way or the other.
The Bengals have some theories on why so many trades have exploded in this run-up to free agency. Compensatory picks can now not only be traded, but   
teams have more salary cap space nowadays with the cap going up by more than $50 million in the past five years. Plus, more and more teams are staying out of cap hell so they have the room now to male dramatic moves.
The Bengals have always been at the forefront of budgeting annually and not pushing massive deals into future years. The current climate is why they've done it. Even though NFL Players Association records show they spent the ninth most money from 2013-2016 and reports show they were 15th last year, other figures show they are 30th in revenue.
Not only that, the Rams and Chargers are driving the salary cap upwards in their new stadium. The most expensive tickets for the Rams have seat licenses for $100,000, the Chargers $75,000.The best seats in Paul Brown Stadium in the lower bowl on the 50-yard line go for $1,500.
Which is why you won't see the Bengals convert contracts into cash to circumvent the cap this year but pay into the future. They feel that's a certain deadly recipe to cut good players down the road, like the Dolphins did signing Ndamukong  Suh. It's why the Bengals would rather use draft picks and sign their own instead of gambling guaranteed money on older players new to their system and style.
This year's Bengals' budget figures to be no different. It looks like they have a total of $15 million to spend on this season and another $11 million in carryover to extend Geno Atkins and Carlos Dunlap. A total of $7 million is earmarked for draft picks for their 11 selections and they traditionally put aside another $5 million for a pad for injuries and incentives. About $2 million has been ticketed in years past for players that get cut and dead money, a salary cap charge for players no longer with the team.
The Bengals head into free agency with what looks to be a couple of priorities that revolve around a handful of their own free agents they'd like to keep.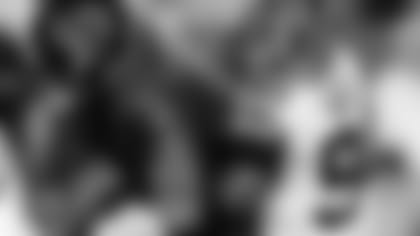 Chris Smith, seen here hauling down Houston QB Deshaun Watson, came in a trade that paid off.
They went on the record at the scouting combine to say they'd like to reach deals with the oft-injured Eifert, their erstwhile Pro Bowl tight end, and center Russell Bodine, their starting center that hasn't missed a start since they drafted him four years ago.
It's also believed they're looking to re-up the Smiths, right tackle Andre and pass rusher Chris because they were solid pieces last season. When both starting tackles struggled and right tackle Jake Fisher was sidelined with an irregular heartbeat midway through the season, Andre Smith came off the bench to start eight games and was their best player at the spot until he missed the last two weeks with an injury.
Fisher has been cleared and they signed former Giants starting right tackle Bobby Hart last month, but for the second straight year they're looking to Smith in free agency to add his experience.
After acquiring Chris Smith last spring in a trade, he emerged as a pleasant surprise on third down at both end and tackle. Also now in the mix is Jones,34, a veteran of 100 Bengals games they'd like to re-up to compete in the nickel and as a kick/punt returner.
"Of course I'd love to come back. Don't make it sound like I'm ready to get out of there because I'm not," Jones said Friday. "I'm very thankful to everyone there, Coach Lewis and Mr. (Mike) Brown. Of course, you know me.  I'd love the chance to get on the field and compete every play, every down. Obviously I've got some things to sit down and think about the next couple of days with my family."