Vontaze Burfict left it all out there Monday as he nursed an elbow injury before getting knocked out of the game on an illegal blind-side block.
Giovani Bernard, George Iloka, and all of Bengaldom certainly have.
But forget that. This is no movie. For the Bengals this has become a House of Cards miniseries with the same dark ending season after season. When the Steelers play the Bengals they usually find a way to win and whether it's a last-minute fumble, a late sack, a series of mind-blowing penalties in the fourth quarter, a final drive at the end of the half or game (this game had both), or a crushing injury or two with the game on the line, the Bengals usually find a way to lose.
Monday night was no different, except they don't all run together. It was unbelievable that the sickening feeling could be replicated, but the pain of the 2015 Wild Card Game came rushing back. Right down to the last-play field goal in the bright glare of prime time that most likely eliminates them from going the rest of the way, 23-20.
Throw in that ESPN's Sean McDonough mentioned late in the first half that Bengals head coach Marvin Lewis seemed reconciled to the fact this is his last season in citing what McDonough characterized as a candid interview, it had an even more surreal feel.
Yes, at 5-7 they're mathematically still in it. No, at 5-7 no Bengals team has ever made the postseason.
"It kind of feels like déjà vu," said Iloka, the starting safety on both nights. "Not to the extent, but it has the feel of that (play-off) loss. That was more like that was a sudden implosion out of nowhere. This one was like slow, slow and all of a sudden we're playing for the game right here."
Truth be told, the Bengals haven't been right since they blew the Wild Card Game. They are 11-16-1 in the 28 games since when they were 19-8-1 in the previous 28 games. And they have been basically useless in the second half, particularly in the fourth quarter. In the last 28 games they average 7.3 points in the second half and in the fourth quarter they average barely a field goal at 3.75.
"Yeah," Bernard said of the similarities of the games. "That's part of it.
There were all kinds of emotions surging with a team-record 173 yards in penalties.
"Total? Or just us?" Iloka asked and when he was told total he shook his head. "Can't have that.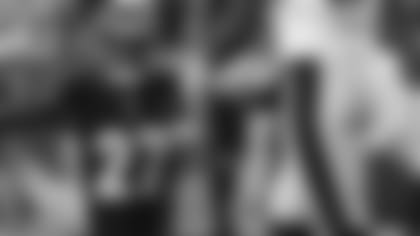 The refs hit cornerback Dre Kirkpatrick with two pass interference calls for 68 yards.
"Some of them were iffy, but overall you can't do that … When you have that team down you have to keep the pressure on them. You can't give them any room to breathe.  It feels like that. Look at the last few games we beat them. We had to hold them under 16 points. You have to be close to perfect."
They were for the first 29:34, until a missed tackle on running back Le'Veon Bell turned into 33 yards and a pass interference call on cornerback Dre Kirkpatrick covering the ubiquitous Antonio Brown turned into 38 more and somehow it seemed like they were trailing, 17-3 when it all turned into a field goal on the last play of the half.
"That hurt, because we were really competing hard." said cornerback William Jackson "I think it was a screen route, and it kind of went for longer than we expected. So they got three (points) before the half, and that was disappointing."
All of a sudden it was the fourth quarter and they lost their best defensive player, WILL linebacker Vontaze Burfict, roundly criticized as the NFL's dirtiest player, was knocked out by what may have been the league's dirtiest play of the season. Steelers rookie wide receiver Juju Smith-Schuster gave him a blind-side shot on a block that was outlawed nine years ago in another Pittsburgh victory when Steelers wide receiver Hines Ward cheap-shotted Bengals linebacker Keith Rivers for a broken jaw.
With two of their top four linebackers already inactive and their best one getting carted off the field strapped on a board, Steelers quarterback Ben Roethlisberger's eyes lit up as he scanned the middle. Middle linebacker Kevin Minter doesn't usually play against the pass and Big Ben knew it. Plus, rookie Jordan Evans was in the throes of his first NFL start.
After Burfict left, Roethlisberger hit eight of his first nine passes, basically throwing meat on the grill with passes shoved down the middle, but people will forget Bell started the final, winning drive with two runs adding up 12 yards.
"He's our leader,' said Minter, who like the true veteran he is stood at his locker and took every question. "We really needed him at the end of the fourth quarter. That kind of hurt us.
"When Tez was out of there, those plays are on me. These guys played their butts off.  I have to play better. Roethlisberger is Ben Roethlisberger."
The great A.J. Green was saying the same thing after he got blanked in the second half. He has to play better, he said. Especially after he dropped a semi deep ball over the middle on the first snap of their last drive.   But that's not exactly new, either. They're averaging less than a touchdown in the second half this season.
"It's rough, man. We put in all this work each and every week for six months. It's just not working out," Green said. "If you look at all of our games, we are losing by a small margin. But, that's sometimes how the season goes. We have to continue to get better each week and try to go out and win the next game."
There were plenty of flags to legitimately gripe about and they did. Bernard's phantom hold on T.J.  Watt that took away Green's 61-yard magician's TD in the middle of the third quarter. Bernard thought he was in good position. The chicken fighting between Kirkpatrick and wide receiver Martavis Bryant that turned into Kirkpatrick's 30-yard pass interference penalty that turned into a field goal early in the fourth quarter. The roughing the passer penalty on defensive tackle Geno Atkins that jump-started the tying touchdown drive.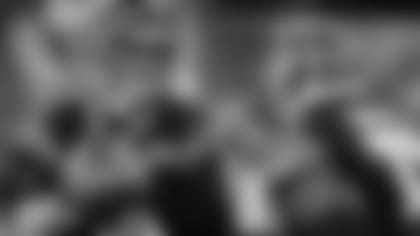 Andy Dalton had his second best day against Pittsburgh with a 96.3 passer rating.
"Geno was doing exactly what he was supposed to do," said left end Carlos Dunlap.  "All he did was push him. It wasn't like he tackled him.  We didn't finish the play before that one and we finished that one.
"I'd like to see them put up there the number of yards they took away from us,' said Dunlap, thinking about the Bernard hold. "What was that? Eighty yards? And they took away seven points."'
The injury list said it was a brutal game with at least three Bengals sustaining concussions and Steelers linebacker Ryan Shazier suffering a spinal cord injury. But the Bengals have been there before.
"I've been in tougher games," said Bernard, who got knocked cold by Shazier with a helmet-to-helmet hit in the Wild Card Game. And, if Bernard had been healthy is there any doubt he wouldn't have fumbled in the final 1:23 that night?
"We know what we're going to get when we play these guys," Bernard said.
"A few years ago, all of those hits were legal, so I'm not sure that the game is any more physical than it was a while ago," Minter said. "I feel like sometimes guys get caught in weird situations or positions. It wasn't any more hard-hitting than any other game; there were just some awkward tackles. With Shazier, it looked like his head was just too far over on the tackle. With Vontaze, he got caught off guard. It's the game — whoever gets got, gets got. Obviously we're praying for Shazier and praying for Vontaze, but at the end of the day its football."
 And when it comes to Bengals-Steelers football, Monday was the same old same old.
Cincinnati Bengals host Pittsburgh Steelers at Paul Brown Stadium in week 13 of the regular season.