Doug Gabriel is one receiver from Miami who is here and thankful that Carson Palmer is in his business.
"He's the same way that he was at the Senior Bowl," Gabriel said Wednesday as the newest Bengal reflected on his first meeting with his quarterback at the 2003 game. "Laid back, but when he's on the field, he's one to the world. It's like, get on board with him. ... You wouldn't think he was Heisman Trophy and all that. Down to earth."
Gabriel, 27, who once caught a touchdown pass from Tom Brady when the Patriots won in Paul Brown Stadium in 2006, says he sees similarities after spending a film session with the other QB that day.
"He can teach and that's what you need," said Gabriel, shaking his head at how he has to turn his head quickly to catch one of Palmer's bullets. "He's got a cannon and he's out there calling out all the stuff. It's like, man, it seems like I've been around a guy like that before."
Like every other NFL player from Miami, Chad Johnson knows Gabriel. The night before that game in '06, they got together with some other Miami guys and went to dinner.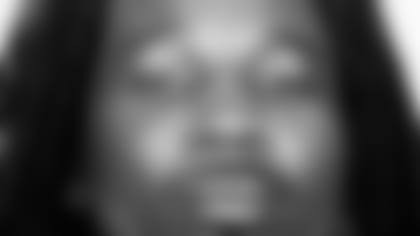 Gabriel "I haven't talked to Chad in awhile," Gabriel said Wednesday, a few hours before joining Palmer on the field to catch some routes. "But my brother saw him a few weeks ago and he asked about me. We were talking about that in here Tuesday. If you've got three or four great receivers, the defense doesn't know who to cover."
And, like Johnson and the other Pro Bowl wide receiver not at the voluntary workouts, T.J. Houshmandzadeh, Gabriel committed to Oregon State. But that's where all the similarities end.
Gabriel is a hard-knocks guy, a junior college running back and safety and fifth-round pick of the Raiders who has scrounged for 101 NFL catches in four seasons while Johnson went to the Pro Bowl. When he couldn't stick with the Raiders last training camp, Gabriel didn't get a job.
While Wednesday got swallowed up by Johnson's most toxic trade demand yet when he called out Palmer for telling the media he would be there for mandatory workouts, Gabriel talked about how Palmer is the kind of player that can revive his career.
"With a quarterback with a mindset like him, it won't make a difference what receiver you had," Gabriel said. "For me personally, if you get into his head, he'll make you a great player."
He signed up last week in the hours after the Bengals released their No. 3 receiver, Chris Henry. With a depleted corps behind Johnson and Houshmandzadeh that has caught just a combined 40 passes from Palmer, the Bengals raided the street. At the very least they need bodies for Palmer to throw to and get through the voluntary field workouts that start in less than a month.
Like Antonio Chatman said, "I'm the only guy here that knows all three spots," Gabriel said.
Gabriel, who played all three spots in New England, hopes it's more than a camp stint. As does Chatman, just 22 Bengals catches in two injury-fraught seasons, special-teamer Glenn Holt (17 catches), and practice-squadder Marcus Maxwell (1).
"It doesn't seem like we have a lot of options from the outside perspective," Palmer said. "We've got guys here waiting to step into some shoes. It's going to come down to them working as hard as they can, me working as hard as I can with them. Getting on the same page, getting a little bit of a rapport going. Palmer "We've still got T.J. and Chad. I can't imagine a better pair like that other than maybe in Arizona, but I think our guys are better than those guys in Arizona. Sprinkle in Doug or Antonio or some other guys and it's still going to be a pretty deep receiving corps."
Counting on Johnson is a handful. His trade tirades continue, springing from a laundry list of perceived slights. Ranging from internal criticism to recent contract signings that make his nearly $7 million per year average salary ninth among receivers, he's clearly unhappy and is saying he won't play for the Bengals.
But if Wednesday's media offensive got the most personal yet when he refuted Palmer's assertion that Johnson told him he would show up for the mandatories, Palmer's commitment to his team as last year's offensive captain hung in the pocket as he offered to put it on his back.
"I don't care if you're Ocho Cinco and have an alias or you're little-known Glenn Holt or little-known Doug Gabriel," Palmer said. "If you can get to where you're supposed to be to get open, you'll get the ball."
He said that before all the stuff hit cyberspace and the fan, in that order, Wednesday afternoon. When Palmer had the chance to respond to Johnson's response, he declined after his observing in his Wednesday morning media appearance in the locker room that the Johnson situation is tied to business.
"I guess it's no different than a CEO wanting out of a company and going to a different one," Palmer said. "It's a 100 percent business. It's why when guys get cut, guys get traded ... you can't worry about it. There have been so many teammates, close friends of mine, you think they're on the team and then they're off. You can't take it personally.
"You've just got to think if you're part of that organization and that's the best thing for the organization, you just have to trust them. That's how this business works. That's how this league works."
The league is also full of guys like Gabriel trying to grind it out. At 6-2, 215 pounds, he's not sure why he didn't get a call last year after three years with Oakland and a season with New England. He says he ran 4.4 seconds in the 40-yard dash as recently as a tryout for Tennessee. He didn't run the 40 for the Bengals, but he said they signed him after he ran some routes at PBS.
"It's not always about the player. It's not about experience. It's a lot about opportunity," Gabriel said. "That's why I'm here. I love to play football. I'm going to do whatever they tell me."
Gabriel very nearly followed Johnson and Houshmandzadeh to Oregon State when he came out of high school. The University of Miami didn't accept his test scores and when former Miami coach Dennis Erickson got wind of it, he inquired. The deal was set, but the school also didn't take the scores and he ended up going to junior college as a running back and safety.
"That's why I ended up at Central Florida," Gabriel said. "I wanted to play receiver."
So the lifetime grinder keeps grinding. Palmer is glad Gabriel is here to throw to.
"We've got plenty of time," Palmer said of timing issues. "It's not like these guys are rookies. All these guys have played. Doug has caught balls in games. Even Glenn has caught big balls in big games with a touchdown. Antonio has had (a season) in Green Bay where he had (49) catches. ... They know what it takes to play in this league. They know what it takes to get ready to play."
For Gabriel, it's like '03 and the old college try at the Senior Bowl.
"(Palmer's) got a lot of energy. You need that at captain," Gabriel said. "With a guy having a lot of energy like that, you know you're going to go out there and give it your best every time. Practice or game."