*David Blatt, the Cavaliers new head coach, brings a world view into the Ohio sports scene. *
So, one day you wake up and one of your high school buddies is coaching the best basketball player in the world.
Only in Ohio, where the more intriguing sports of all sorts always seem to occur on the banks of the Ohio River and the shores of Lake Erie. From Pete Rose hustling into a haze of history to Johnny Manziel Intsagramming into infamy, who bests Ohio for sports storylines?
The day you started in Cincinnati in the first searing summer of the 1990s, Rose met the IRS in court and Bengals first-round pick James Francis signed the first "non-disclosure," contract. And the stories and time haven't slowed.
Of course, it was after a loss in Cleveland when Bengals head coach Sam Wyche famously declared "There's golf to be played and tennis to be served up."
This is a kid from middle school. The guy you wrote about in eighth grade English class when Mrs. Regan assigned that final project in that first May of the Watergate hearings.
Naturally you wrote a Boston Globe sports page and one story was headlined, "Hobson leads Sox over Orioles with bat in 8th, glove in 9th." And since it was May of 1973 and that's back when they played Game 7s before Memorial Day, the other story was headlined, "Blatt leads Celtics to NBA title."
The Celtics of '73 didn't make it. The Knicks had a Cro- Magnon bearded sixth man named Phil Jackson who killed them and Hondo Havlicek had to play Game 7 left-handed because his right shoulder hung lower than an Adam Wainwright gopher ball.
But your Celtics of eight years into the future won it all. David Blatt, you wrote of your friend who sat a couple of rows over from you in English class, scored something like 25 points and had 13 rebounds to cap off his Rookie of the Year season as the Celtics beat the Lakers in Game 7.
"It's surreal, isn't it?" Gary Bernson, Blatt's best friend, is telling you the other day. "I mean, his mug is all over ESPN and all over the internet and this is the guy I grew up with. David was saying the same thing. It's surreal."
Only in Ohio, home of eight presidents and a King. Blatt, who has received two congratulatory messages from a prime minister in the last month, should fit right in as the new head coach of the NBA's Cleveland Cavaliers.
You have to write that again.
You've written many astounding things down through the years. Words you never could have imagined.
Wyche kicking women reporters out of the locker room.
Corey Dillon breaking Walter Payton's record.
Carson Palmer getting carried off the field for good after the second snap of his post-season career was a 66-yard pass.
And, yes, Bengals president Mike Brown sitting in his darkened office the day Browns owner Art Modell moved his father's team to Baltimore, gazing at the framed picture of his boyhood team on the wall. The 1948 Cleveland Browns.
But you have to write this again.  
Head coach of the NBA's Cleveland Cavaliers.
Anyone who cared about Framingham South High School basketball in the middle of the 1970s in the middle of Boston's suburbs in the middle of being boys and girls and men and women hasn't been able to wipe that smile off their faces.
The kid you called, "A 6-3 senior guard, No. 30, Captain David Blatt," because the coach tapped you as "The Voice of the Flyers," has gone one better than that schoolboy project and become the coach of LeBron James. Somehow, some way, the kids from Mrs. Regan's last assignment of 1972-73 are writing and coaching in the pros in the same state just a few hours away.
And as The King showed last week, everyone has high school yearbooks and hometowns
"They sold 12,000 tickets in eight hours the other day," Blatt tells you of the LeBron Effect. "So I guess people are a little bit excited."
Blatt is in Las Vegas this week coaching the Cavs' summer team, but he already knows enough about Cleveland. The Drive, The Decision, and all that, but it won't take him long to learn the rest. He was an English Lit major at Princeton and as far back as his senior English class at South High with Frank James he knew of history and legacy.  As the classroom discussion once veered toward principle and decisions, Blatt raised his hand and talked about how during the Jewish holidays there was tension if he wanted to shoot baskets in the driveway.
Thirty years later the same guy produced one of the greatest goodwill gestures in sports history when as the coach of the Russian Olympic team he took his dual American-Israeli citizenship and hugged Iranian captain Mohammad Nikkhah.
"I've always seen sports as ambassadors," Blatt is saying.
 "No question...South High in general shaped and molded my life. I learned the values and ethic of sport and a team representing a town, an area, and the kind of pride and responsibility that went along with that. Those are things I carried throughout my career."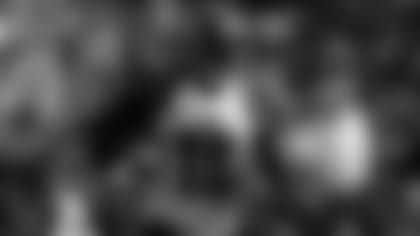 Former Bengals wide receiver Andrew Hawkins, now in Cleveland, adds to the busy list of state storylines.
This is why LeBron's Return, is going to work under the stewardship of Blatt.  The lure of home and family and playing for a region resonates with James. But it has already with Blatt.
After establishing South as a suburban power and polishing his game under Pete Carril at Princeton, Blatt became a coaching legend in Israel following a 10-year career as a player. It all culminated this year when he led an outmanned Maccabi Tel Aviv team to an improbable Euro Cup, igniting a country-wide Canyon of Heroes-type celebration and earning Blatt an audience with prime minister Benjamin Netanyahu.
Bernson saw it even before the title when he visited Blatt in Tel Aviv last fall and said it was like following a movie star as kids and their parents converged. But Bernson grew up three doors down from Blatt on Woodmere Road in Framingham and spent elementary school crawling through Blatt's bedroom window to wake him up early for school so they could shoot baskets on the Brophy playground before the bell rang. So he knew what was coming eventually.
"He had accomplished everything there was to accomplish in Europe," Bernson says. "He's proud to be an American. He's proud to be an Israeli-American. But he's so competitive. To come to the greatest basketball league in the world in his home country is icing on the cake."
It was time to come home, where he was introduced to the NBA by the rasp of Celtics announcer Johnny Most and the majesty of Bill Russell.
"That was thrilling. It was nice," Blatt says of the meeting with Netanyahu. "You know what? After we met and talked on the European championship, when he heard I was coming to coach in Cleveland he called to say, 'I'm sorry that you're leaving us, but I'm very happy and proud that you'll be representing Israel in the city of Cleveland and in the NBA."
Yes, there has been no championship in Cleveland in 50 years, ever since Jim Brown ran the ball. And if the Bengals are going to continue their 15-season dominance over the Browns since they came back into the NFL in 1999 (19-11), then it has to be left to LeBron and Blatt and you'd have to say they're in pretty good hands.
In 21 years of coaching in Europe, Blatt won 17 titles, but nothing compares to the Bronze Medal he struck for Russia as their Olympic coach in 2012. When he took over as their national coach about 10 years ago, their fortunes were nil. But it turns out they got turned around by a Jewish guy from suburban Boston who wept that eighth grade year the Soviets got three chances to beat the Americans in '72.
It earned him another power salute, this one from Vladimir Putin when he bestowed the nation's highest coaching award on Blatt, making him a presidential player in the swing state of Ohio.
Pressure?  Putin? Or the Pacers? Manziel only has to worry about the zone blitz, forget about an entire nation.
Carrying a banner and working to build a team strike a chord. Like what James rode in Akron, Blatt got a taste of that at South playing for coach Phil "Smokey, "Moresi as they took on the Catholic Memorials and Boston Techs of the city game.
"It mirrored the situation I've been in Israel for the last several years," Blatt says. "The whole town was behind the team because they liked how we played and how we carried ourselves and what we represented. We were a source of pride and a source of excitement and were an example for a lot of people. That's what made us special."
Suddenly, Moresi, 68, is LeBron's grand coach. He coached The King's coach.
"Ohio really is the place to go now, isn't it?" Moresi asks you with a laugh the other day. "We're getting out the golf clubs again and heading to the Cavs' training camp for a few days (in September). We're still trying to play in Kentucky to add that as one of our golfing states."
Mixing the charm of an older brother, the presence of a demanding father and the wisdom of an aging consigliere the 30-year-old Moresi coached that 1976-77 Flyers team to heights never known in the suburbs and began his journey to three Hall of Fames getting the most out of everyone and anyone on his teams. From star players like Blatt wooed nightly by Division I scouts to stat-starved managers like you.
He's the guy that introduced himself to Blatt by telling him to cut his hair when he was 13 after Moresi saw him shooting by himself and then advised him to concentrate on basketball as his only sport when he was 15. The guy that Blatt said 40 years later is still the best coach he ever had that day last month the Cavs introduced him as the first European coach to guide an NBA team.
And Moresi is the guy that made a self-conscious stutterer the public address announcer while also urging him to keep writing up the games for the local paper despite the late hours. If there is no Moresi, you are pretty sure you are not here.
Moresi knows all about Ohio. He was here when Chad Johnson snapped at Carson Palmer at halftime to begin the 2007 meltdown against the Patriots. Golfing all the way in three states with his buddy Mike Conner, he drove out here last year to see Tom Brady plastered by the Bengals defense and an Ohio River Valley monsoon in a last two minutes the Patriots got drilled.
 "Thanks for a great day, tickets to the game and most importantly an undaunted friendship," he wrote you on Facebook and if Moresi is the reason you're in Ohio, he's also the reason Blatt is here.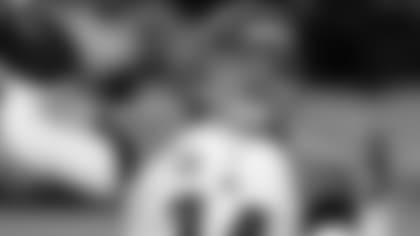 Mark it down. Nov. 6 prime time at PBS. Andy Dalton's first game against Johnny Football.
Blatt has one of these minds that can freeze frame moments and plays. But he is talking to you like you are back at the old Cape Cod ice cream joint at Framingham Centre after one of those Bay State League wins that added up to 18-0.
Two days before that senior season began, Moresi realized that his motion offense was working too well. Guys like Bernson at forward and Dickie Bowman at guard were getting as many touches as his two studs, Blatt and forward Brady Otey. Telling Bernson and Bowman that the 10 or so college scouts weren't coming to watch them every night, he junked the offense. They bought in, just like the guys from Serbia and Greece and Russia and even some Americans would do in the coming decades on Blatt's teams.
"Coaching generally comes from two different philosophies," Blatt says.  "One is a coach has his system and his way of doing things. No matter what his roster is, that's what he's going to do. The second is a coach who shapes his approach to the particular skill set and talent he has on his team. And probably at that moment my future as a coach was determined because I learned, for me, the best thing to do was to understand who was playing and what they could do and build a philosophy based around the skill set of my players."
You remind him of the night in the tournament his senior year, the sectional semis, and a nasty matchup against Quincy in its South Shore backyard and how they took him out of it early. They came out in a triangle-and-two, doubling down on Otey and 6-10 center Bobby Barrett in the post. So Blatt swung the ball to Bernson in the corner and Bowman at the elbow and the preseason offense hit something like the first seven shots. By the time they played it straight again, the Flyers shot about 90 percent in the first half and won by about 30.
But don't tell Blatt Quincy took him away.
"I don't think they cut me off. If you remember, that might have been one of my biggest games," Blatt tells you. "It's not important. That doesn't matter….We had guys that knew what we had to do to win..We were not getting a lot production from a lot people. And we had other guys who because they prepared well and practiced well and because Smokey always kept guys positive about being part of a team, they were ready. And they stepped in and won the game for us."
The Flyers must have had a good stat man because Blatt figures he went for 28 or 30 and that's about right. He's the kind of guy that always has your back.
 At the rally going into the tournament he called you, "the best manager in the state." He didn't have to do that. You didn't have to, but you wore his No. 30 that senior baseball season. He also didn't have to keep in touch during college, but he did that final summer.
He knew you loved the Sox so when he scored some tickets, he jockeyed around his summer league games in Boston to get you over to Fenway before hustling back for one last night around Framingham. Not too long after that, Red Sox pitcher Oil Can Boyd observed about a fogged-out game in Cleveland, "That's what you get for building a ballpark on the ocean, man."
The Lake Erie fog seems to be lifting. The world's best player is teamed up with one of the world's most accomplished coaches. A man who has never coached a second in America is coaching The King. A storyline only for Ohio.
And the storylines keep bubbling. The Bengals play the Browns in a Thursday Night game (Nov. 6) at Paul Brown Stadium, the first time the teams play in prime time in 24 years. It is Johnny Football vs. the Bengals' Andy Dalton in the first meeting between the Texas gunslingers. It also marks the return of popular wide receiver Andrew Hawkins. "Hawk,' the former Bengal, flew to Cleveland in restricted free agency.
"The Bengals and Browns are in the same division?" Bernson asks innocently.
The Boston guys will learn Ohio quickly.
Reds fans are also hoping that translates into karma as they embark on a wild four-team scramble in the second half of the National League Central race since 1990 is the last year the Reds won it all.
Now there is the guy from Massachusetts via Israel and Russia looking to bring the Cavs together like his other hometown teams.
"Obviously, I still have to earn my bones in Cleveland," Blatt tells you. "But I hope it comes to the point with LeBron coming in we have the built-in homegrown man that's going to allow the people of Cleveland to once again just rally en masse behind the team."
Nearly 40 years later and 250 miles away, there is a good chance the only two guys in those Bay State League gyms every Tuesday and Friday night that are getting paid for what they were doing then are you and Blatt out here in the heartland. He was moving players even then as Moresi's eyes and ears.
"I'm proud of you," Blatt tells you.
Welcome to Ohio, Captain.