Andy Dalton has been named Week 8 NFLPA Community MVP for raising funds to provide financial relief for seriously ill, physically challenged and mentally disabled kids.
"We are honored and blessed to be recognized for the work in our community," the Bengals quarterback said. "We are just grateful to the NFLPA for that recognition."
When it comes to community outreach, Dalton is one of the league's most active participants, pouring his time, heart and money into several initiatives geared toward helping those in need.
The seven-year veteran's most recent endeavor saw him, along with his wife Jordan, host more than 500 guests at Paul Brown Stadium for the first-ever A Night in the Jungle event. The family-friendly fundraiser allowed fans and supporters to take part in various activities on the field and a tailgate-themed dinner. Dalton spent an hour throwing touchdown passes to kids in attendance and striking up conversations with families of children with special needs and chronic or critical illnesses.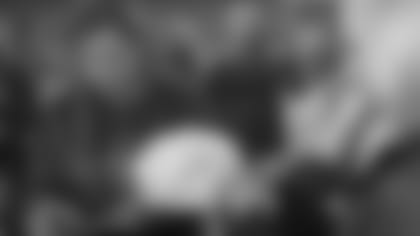 By the end of the night, $30,000 was raised in support of the Pass It On Fund, which is the signature community outreach effort of the Andy & Jordan Dalton Foundation. Through this program, Dalton and his wife accept applications from low-income families who are requesting financial aid for the expensive costs of treatment for their children. After personally reviewing each application, the Daltons fully or partially fund nearly every request made by local families.
"Cincinnati has been home to us since we arrived and we feel that our foundation is just taking off and that would not have happened without the support of everyone around us," Dalton said. "This award is for the city of Cincinnati and honors the families we have been able to serve through our foundation."
This year alone, the Andy & Jordan Dalton Foundation's Pass It On Fund has assisted 93 families through the award of grants totaling $198,295. In the process, the Daltons have helped drastically improve the longevity and quality of life for these children by covering the costs associated with medical equipment, therapy and even life-saving surgeries.
In honor of Dalton being named this week's Community MVP, the NFLPA will make a $10,000 contribution to his foundation or charity of choice along with an in-kind donation to him on behalf of our supporting partner Delta Private Jets. Dalton, along with the other 2017 Community MVPs, will also become eligible for this year's Byron Whizzer White Award, which is the highest honor that the NFLPA can bestow upon a player.