 They came into the weekend looking to get more physical on defense, faster in the backfield, deeper on special teams and younger at quarterback.
So why, when they come out if it with three of the draft's more physical defensive backs, a speed back with every down potential , and their highest drafted quarterback in the second day since they took Don Hollas in the fourth round in 1991, are some offering a so-so shrug at the Bengals draft?
Head coach Marvin Lewis smiled.
"We know we can't fill positions across the board if we don't have enough picks," Lewis said. "Next year maybe we can draft a player at every position if we get more compensatory picks. Chances are we should have 11 drafts picks next year. We can fill 11 spots next year; you would be happy. It would be a busy day for us next year."
Lewis watched division rivals Pittsburgh (10) and Baltimore (12) use their extra picks to wheel and deal to get up higher in rounds and when New England swung the Randy Moss trade, there was no mention of Cincinnati behind the Patriots, Colts and Chargers as the leading contenders to win the AFC title.
Which also could have added to the general malaise.
"You can fill on paper what are perceived needs, which is what the draft is all about," Lewis said. "It makes everybody happy and giddy."
But if reality isn't perception, then the Bengals secondary is a lot better than it was Saturday morning. And, if you count the Bengals pick in the supplemental draft of last July—third-rounder Ahmad Brooks—you come out of it with three fine defensive players that are going to help right now.
Brooks and first-round cornerback Leon Hall you know. But you have to love this scouting report on fourth-round safety Marvin White by the Sports Xchange.
"Has the range to cover the deep half of the field and has learned how to slant and take angles that will shorten his path to the ball," the report says. "Efficient blitzer who is good at avoiding blocks on the move and, even when he takes a wide loop, he has the feet and closing burst to pressure the pocket. ... Has an excellent work ethic and coaches say the only way to make him leave the training room is to power down the lights."
The 5-11, 205-pound White is also going to upgrade special teams and this is not Kevin Kaesviharn, the Bengals' third safety that left in free agency, working behind starters Madieu Williams and Dexter Jackson.
That's no knock on either, it's just that they have different styles. White is faster and more physical, but Kaesviharn is more experienced and can also play cornerback. If White is to be compared to anybody, it's cornerback Johnathan Joseph's South Carolina teammate, Ko Simpson, taken in the fourth round by the Bills last year, or former Brown Robert Griffith.
"A player can fit, whether it's the nickel, a linebacker or as a bigger defensive back," said defensive coordinator Chuck Bresnahan. "Those are the types of things where you can take advantage of a player's natural skills at those positions."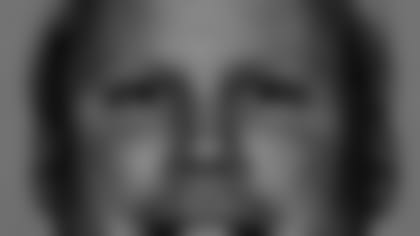 Lewis and Bresnahan have been screaming about poor tackling for years, particularly in the secondary, and with Hall they feel like they got the most physical and surest tackler of any corner in the draft. The Bengals then picked off White and Notre Dame safety Chinedum Ndukwe in the seventh round with the third to last pick of the draft for two of the draft's better tackling safeties.
"We have to improve on tackling; we have to build a mentality and tempo, and let people know this is going to be a physical defense," Bresnahan said. "We have not done that to this point. We have gotten better in some areas, but not as a unit. That has to be a point we make this year. The guys coming in here have to make an impact on us being a physical team. Marvin touched on that earlier with Ahmad Brooks; he has to be one of those guys. He was behind the learning curve last season because he came to us in the middle of the offseason. Here's a kid (White) who will come in immediately after the draft and help us."
The 6-1, 206-pound Ndukwe may be best known for being quarterback Brady Quinn's roommate and his high school teammate at Coffman High School in Dublin, Ohio, but the Bengals like him for his size and brains. He led the Irish with four interceptions and just missed the team tackling title by two.
"Don't discount this guy, now; he can play," said assistant secondary coach Louie Cioffi, who oversees the safeties. "He's a very intelligent guy who can run and tackle."
The Bengals are also still high on last year's seventh-rounder Ethan Kilmer, a special teams ace being worked into safety. With Williams, Jackson, Kilmer, White, and Ndukwe, young guys like Herana-Daze Jones and John Busing are really going to have to grind.
In his fifth draft with the Bengals, Lewis remained committed to finding athletic guys that have the potential to blossom, which was the thinking behind sixth-round pick Matt Toeaina, a 6-3, 300-pound tackle from Oregon.
The scouts say he lacks consistency and needs to put his positives of strength, instincts and aggression into a total package. He's not a finished product like fellow Samoan Domata Peko, the Bengals fourth-round pick from last year who had a brilliant rookie season. But he's got that snap Lewis covets, and he also played a lot of end and was considered a team leader in school.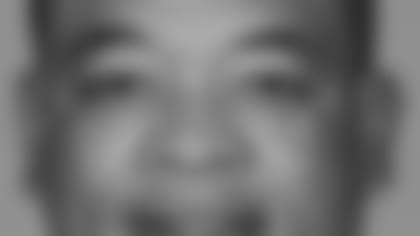 "Peko is a little bigger and heavier than Matt; Matt is probably a step faster," said defensive line coach Jay Hayes. "Domata has played and has been very productive. This young man will come in and try to earn a spot on our roster. The guys we have are established. Matt is going to have to come in and do a very good job for us in order to be part of our equation.
"One of the things I watched him do on film in our evaluation was run step-for-step with (running back) Adrian Peterson from Oklahoma and make a tackle from the left end position on a cutback for a negative-yardage play. That showed how athletic he was. For a guy 300-plus pounds to do that to someone who was a Heisman candidate at the time speaks well of him. There are things he will need to improve on. I think he needs to lower his pad level. I think that translates to the fact he wasn't a defensive lineman for a great deal of his career. The upside on him is his ability to improve."
Toeaina has a long climb behind Peko, Sam Adams, John Thornton, and the newly-signed veteran Michael Myers for a roster spot. So while the practice squad may beckon, at least he's got what Lewis always seeks. "They have to have certain skills," Lewis said. "I think we got players in the defensive backfield that can run, and the upside of our defensive tackle is great. We got a quarterback who is big and strong. He's played in an offense where he's had to throw quite a bit."
The quarterback pick probably contributed to the just-OK feeling. A fifth-rounder is rather high to spend on a guy that might not even play a snap in his entire Bengals career. Plus, a total of six tight ends or linebackers, positions the Bengals didn't draft all day, went in the next 13 picks.
And, was Nevada's Jeff Rowe the guy if it had to be a QB?
The Sports Xchange scouts compare him to Jon Kitna, the guy the Bengals didn't feel a year ago had a strong enough arm to fit this vertical offense and let him go in free agency.
"When trying to go long, (Rowe) shows a bit of a windup and that results in him taking longer than necessary in attempts to get the ball away," the report says. "His long tosses just lack consistent touch, but it is more due to a lack of control, resulting from the long arc in his windup."
But offensive coordinator Bob Bratkowski and quarterbacks coach Ken Zampese saw more than that.
"He is extremely accurate; he is very tough," Bratkowski said. "He took a good beating at times and he keeps his eyes down the field, which is where they need to be. That's a very big positive for him. He has good pocket awareness. For a guy who is 6-5, I remember writing in my notes that he is above average athletically. He moves in and out of the pocket and has a natural feel to step up, back out or move laterally."

Zampese acknowledged Rowe needs to speed up his motion and his feet, but he likes the fact the kid is big at 6-5 and smart enough to be an engineering major who had to switch studies because of lab conflicts.
"I think he can do the things we need our quarterbacks to do in this system," Zampese said. "The strengths that he has fit us very well. He's mentally tough, physically tough and he can handle large amounts of information."
And there is something to be said about grooming Rowe for the backup job next year. The Bengals won't have to drop a veteran salary on somebody and they'll get an equally talented guy who will be immersed in the system.
"Since Jon Kitna left, every year we have been moving around, trying different ideas at quarterback," Bratkowski said. "If we can develop one and have him here for an extended period of time, it's going to our advantage to train him and have him learn the system."
That may turn out to be like the Andrew Whitworth pick from last year. You didn't understand it in April but in November, after left tackle Levi Jones' injury, you couldn't imagine life without him.
And not that Palmer is going to get hurt but this may be a good signing when March comes and you won't have to worry about dropping $1.5 million for a veteran backup, freeing up cap room.
"We have a group that as you piece them together, they help us in need areas as well as development for the future," Lewis said. "I think development is key to an organization, as we continue to build the football team through the draft."
Which may be why this draft feels better than it looks.