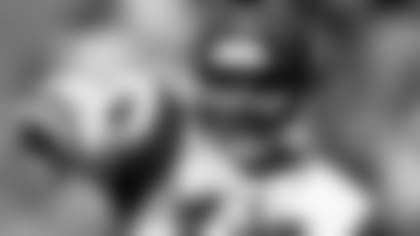 Ken Anderson was so good that night that the guys in the Bengals huddle didn't dare breathe a word of it. It was the no-hitter huddle.
"You know how it is when a guy is pitching a no-hitter," recalls Dave Lapham. "You didn't want to jinx it. It was one of those games his mechanics were perfect and he was Mr. Accuracy anyway."
If Lapham, the left guard, and his linemates were silent, then Howard Cosell, the voluble vicar of the vernacular, was not. It was one of those nights The Eagles dominated the airwaves and one of those games that turned Monday Night Football from gimmick to Gunsmoke. It was the mid-70s and Ford may not have been Lincoln, but Cosell and MNF were king.
One of those nights before flying cameras buzzing the 50. Before sprawling production meetings and computer graphics. Before Carson Palmer and Tom Brady and Chad Johnson and Randy Moss were born. Before, even, Suzy Kobler.
Before all that there was Anderson and O.J. Simpson arriving at a casting call on the riverfront for one of the greatest Monday Night scripts in history on Nov. 17, 1975.
Palmer's Bengals and Brady's Patriots are braced for a shootout worthy of the NFL's top two quarterbacks. But the Bengals and Bills beat them to it when Anderson's 447 passing yards fended off Simpson's 197 rushing yards in the Bengals 33-24 victory.
It was one of those nights no one could cover Bengals wide receiver Isaac Curtis except Marcus Welby, M.D., another big '70s show. In about a half, Curtis had caught seven balls for 139 yards. But before Anderson was even warmed up Curtis was done for the night on crutches with an ankle that had buckled in one of the seams of the Riverfront Stadium astroturf.
"I never spoke to Howard Cosell until a few years later," says Curtis, adjusting his voice like everyone does when they tell a Cosell story. "I walked into a restaurant in Los Angeles and I hear, 'Isaac Curtis, first-round pick from San Diego State.' The guy knew all my stats."
That's just one of the Monday Night differences in which the weekly production has become like a mini Super Bowl. Nowadays, the TV crew and players mingle like Happy Hour on a cruise ship.
But back then, some head coaches like Tom Landry and Don Shula didn't meet with the crew before the game and just sent their public relations director. Forget players.
"I remember going into one of those things as late as the '80s," says Lapham, the long-time Bengals radio analyst, "and there were no players and hardly ever a coach."
But on Saturday at Paul Brown Stadium, not only did head coach Marvin Lewis meet with ESPN's talent but a handful of players did as well. Even linemen.
And the only time Anderson, one of the most prolific quarterbacks of his time, ever heard Cosell say his name was at halftime on the fabled Monday Night highlights.
"It was always, 'Ken Anderson from tiny Augustana College,' " Anderson says. "People forget, but that was the first time during the week you could see highlights of the games and about the only time. It was big. We'd be talking about who made the highlights and who didn't the next day.
"That was the first time Cincinnati was on Monday night and I just remember how big it was for the city," Anderson says. "People were talking about it for days before and after."
If Simpson brought his Electric Company, the nickname for his offensive line, then the 56,666 at Riverfront provided the rest.
"Every hair on your body was standing up," Lapham says.
So was Simpson for much of the evening. No one ever mentions his track speed, but Curtis was far from surprised what he saw happen when the Bills had the ball. Curtis, a world-class sprinter himself, was a senior in high school when he saw Simpson's USC relay team set a world record.
"On one play I saw Ron Pritchard," says Anderson of the Bengals linebacker, "and he just turned his back to the play. He turned his back so he could run to the sidelines as fast as he could to try and get there in time to seal (Simpson) off."
"I remember that," Lapham says. "By the time he got there, The Juice had already cut it back inside and was 30 yards downfield."
Palmer's striped soulmate made it a habit to go off on prime time. Anderson's 447 yards were the Monday Night record for 14 years until Joe Montana set the current mark with 458 against the Rams. You figure if the Bills made any effort to give Simpson the ball in the second half (he had only 17 carries all night), he would be close to Bo Jackson's Monday record of 221.
"I don't think they thought they had time to run it," Curtis says, "because they were trying to keep up with us."
Steve Hirdt, Monday Night's director of information, charted one of those Andersonian efforts during his first season with the show in 1982. This time Anderson lost a duel to the Chargers and Dan Fouts despite 416 yards in a 50-34 game.
Back then, Hirdt might have had to run his thumb down a column of numbers to determine how close Anderson was to breaking his own Monday record. Or, if the stat was obscure enough, he would have to call Elias Sports Bureau in New York and wait for an answer.
"Now all I've got is pretty much a laptop that's plugged into a database and it takes about 10 key strokes," Hirdt says. "I do remember in that '82 game that it was the first time a team scored 50 on Monday night."
The stats are a lot deeper than that now. For the opener three weeks ago, Hirdt pulled out that Bengals wide receiver T.J. Houshmandzadeh led the NFL in percentage of catching passes in his area over the past three seasons.
He remembers there being about nine or 10 cameras. Now, there are nearly as many trucks cramming into PBS as we speak for Monday's game. Back in the olden days, they could put together pretty much only one graphic as opposed to today's assembly-line of stats.
There was no pregame show. Now there is staging in the stadium for one and another one back in Bristol, Conn.
"Now we just have so much more information like everybody else," Hirdt says. "It's not that the guys didn't prepare back then. They did. There just wasn't as much access and the league has mandated a lot of that."
Hirdt found the late Cosell exasperating and compelling all at the same time. He could be rude but he could also teach you how to go after a story like no one else. If he was abrasive at times, he was also intelligent and fair.
Hirdt understands that to people under 40, Chris Berman is the he-could-go-all-the-way guy. But he also knows that Cosell was doing this stuff more than a generation ago on those highlights Anderson and his teammates craved.
"You probably didn't get full highlight packages on the same day until the early '80s, maybe even the mid-80s," Hirdt says. "Howard really made them a national event and no one else did it at that time."
Lapham never met Cosell, either. But his friends told him that during one Monday Night game after a contact lens popped out of his head following a hit, Cosell intoned, "And Dave Lapham appears to be looking for a contact lens."
But even when he had his contacts in, Lapham never saw the crew of Cosell, Frank Gifford and Don Meredith.
"They were like the Wizard of Oz," Lapham says. "They were up there in the booth, but you never saw them or could touch them. But you heard them. And you never wanted to get on Howard's bad side. You never wanted Howard ripping you."
More than 30 years after he ripped the Bills, Anderson can't recall the newspaper stories reporting that Buffalo's bid to switch to a 3-4 defense for just that week was badly exposed by his offense. All he knows is that when Curtis went out, the cupboard was far from bare.
"I know Charlie Joiner made some big catches after that and we still had Chip Myers," Anderson says and the numbers don't lie. Myers finished with 108 yards on seven catches and Joiner had 95 on five.
"I just don't think our secondary could match up with those guys and Bill Walsh always found a way," Anderson says of his quarterbacks coach.
Hirdt is interested to see what numbers Palmer and Brady produce. Whatever they are, it will be easier to convey them than it was back in the day. Two weeks after Anderson set some kind of Monday record with 40 completions in that San Diego game, Hirdt saw Dallas' Tony Dorsett run 99 yards in Minnesota.
As Dorsett raced into the clear, Hirdt knew it was an NFL record, but since these were the days he wasn't hooked directly to the booth, he had to tell a producer first. Still, the info got there in time for Cosell to bellow as Dorsett crossed the goal line that it was the NFL record for the longest run from scrimmage.
"Yes, " Hirdt heard a pained voice say somewhere in his headsets. "But is it a Monday Night record?"
Maybe someone, sometime this Monday night on a river that has already staged a shootout.