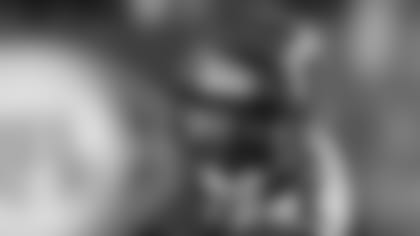 T.J. Houshmandzadeh had a huge game with 10 catches for 106 yards and a score. (Bengals photo)
In a classic AFC North slugfest Thursday night with key players getting carried off left and right, the Bengals hammered out a 13-0 lead over the Ravens and then stayed away with their record-setting defense to win in their NFL Network debut, 13-7.
"The one thing you have to do in a slugfest," said defensive tackle Sam Adams after the greatest defensive streak in team history, "is swing first. And keep swinging."
Ravens quarterback Steve McNair spoiled the first back-to-back shutouts in the 39 years of the Bengals franchise when he launched a virtual Hail Mary to wide receiver Derrick Mason fending off slipping cornerback Tory James for a 36-yard touchdown with 61 seconds left.
But cornerback Keiwan Ratliff recovered the ensuing onside kick with a clever fair catch signal to keep the 9-3 Ravens' 2006 AFC North Champions caps and shirts in the box and the 7-5 Bengals in the playoff chase before 65,973 at drip-dry Paul Brown Stadium.
With quarterback Carson Palmer working behind his fourth center of the season who had taken just three previous NFL snaps in Ben Wilkerson, he just missed his fourth straight 100 passer rating day with a bullet-proof 97.7 against a Ravenous defense that has turned five of its 29 turnovers into touchdowns while holding quarterbacks to a miserly 60.6 rating.
"That's a team we hope to see again in the playoffs," said Palmer after throwing his NFL-leading 22nd touchdown pass to go with 234 yards and no interceptions. "There's a good chance that can happen. And hopefully they'll keep winning some games, and we'll win out and get a shot at playing them again."
The three-game winning streak followed a three-game losing streak and lifted Cincinnati's AFC North record to 3-1 this season. The victory was also the Bengals' eighth in their last 10 division games over the last two years, and their fourth straight division win at PBS.
"Let's have a great December," said Bengals head coach Marvin Lewis. "We had an OK November. Let's have a better December. That's the key."
And the last two wins over the past four days have been the kind of defensive masterpieces everyone envisioned nearly four years ago when the Bengals signed Lewis, the former Ravens defensive coordinator. Complete with a deafening hostile crowd forcing false starts. The seven consecutive scoreless quarters that includes Sunday's 30-0 whitewash of the Browns is a franchise record, as is the 123:20 scoreless streak, the best since the Bengals went six quarters and 110 minutes without allowing a point 26 years ago.
"We knew the key to the football game was going to be third down, takeaways, and tackling; that's big," Lewis said.
But it also came just 18 days after the nadir, allowing 35 points in 11 minutes during a 42-point second half collapse to the Chargers.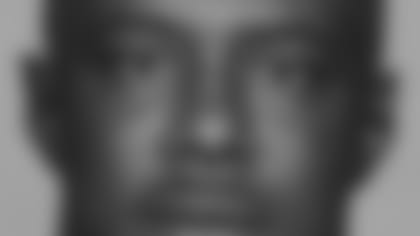 The guy who was most critical of his teammates that day, strong safety Dexter Jackson, turned out to be one of Sunday's stars with eight game-high tackles.
"San Diego, I've never seen anything like that," Jackson said. "A lot of it was anger, losing like that. I came back with a reality check. Checked myself first. Before you start getting better as a unit, you have to start yourself. I started myself, and everybody did that. It's a tribute to the defense."
Shelving Baltimore's celebration was a big pregame topic with some team leaders standing up in the locker room.
"Not on this turf, baby. Not in here. We talked about that before the game," said running back Rudi Johnson.
The Bengals couldn't deliver a knockout punch in a steady rain, but they buckled the Ravens' impeccable special teams with 4:09 left in the game when rookie safety Ethan Kilmer recovered Corey Ivy's fumbled punt at the Baltimore 35.
Ivy was in the game because the dangerous Ravens punt returner, B.J. Sams, broke his leg while the Bengals were dealing with the loss of their second center of the season.
Still, kicker Shayne Graham couldn't deliver a roundhouse when he sliced a 46-yard field-goal try to the right at about the three-minute mark.
But the recovered fumble made the Bengals 24-2 in games they have a plus-turnover ratio.
The Bengals endured an excruciating second half of being unable to finish but keeping the game firmly in control. Rookie cornerback Johnathan Joseph, who had a great cover night, dropped at least three interceptions throughout the course of the grueling evening. Ratliff uncorked the club's longest punt return in two years with a 38-yarder to the Ravens 31 late in the third quarter, but couldn't get any points when Palmer stumbled out of field goal range when he tripped on left guard Eric Steinbach's foot.
McNair, the resourceful Bengals killer, converted a fourth-and-four with a 12-yard dart to Mason covered by James with 10 minutes left in the game.
But moments later James knocked away McNair's fourth-and-three pass headed to wide receiver Mark Clayton with 6:16 left, the Bengals' sixth pass defense of the night.
Defense, special teams dominate
Two of the NFL's better special teams reared its head all night long as Cincinnati's top-ranked coverage teams dueled with double threat Sams in the on-again, off-again downpour complemented by leading punters and kickers.
Ravens kicker Matt Stover missed a chip shot field goal from 29 yards on the last play of the first half to keep Cincinnati's 6-0 lead intact.
Stover, the NFL's second most accurate active kicker, hit his first try but in a foreshadowing to the onside kick, Lewis had called a timeout just before the snap. Then Stover, who has hit nearly 90 percent of his field-goal tries in 16 years kicking against the Bengals, got a low snap and he hooked it left to spoil a 13-play drive consuming nearly five minutes.
That allowed the Bengals to jack it to 13-0 early in the third quarter when Palmer hooked up with wide receiver T.J. Houshmandzadeh on a flea-flicker for a 40-yard touchdown with 11:25 left in the third quarter.
And the Bengals were working with Wilkerson, a first-year center, on that drive after Eric Ghiaciuc left the game for good with a knee injury. With center Rich Braham inactive for the 10th straight game with his own knee injury, the Bengals countered the Ravens' dizzying array of blitzes for their young center by going with the run.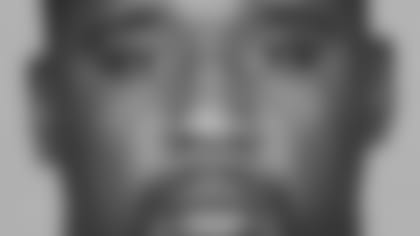 Wilkerson, who spent all but three weeks of his rookie year shelved with a knee injury, made his first NFL appearance just four days before in Cleveland on the last three snaps of the game, three weeks after getting promoted from the practice squad.
"All I could think was, 'Oh no, not again,' " said Rudi Johnson after his bloody 47 yards on 16 carries. "But it's been the story of our season. He came in and did all right."
Wilkerson helped running back Kenny Watson pop a 20-yard shovel pass on third-and-14 with the aid of blocks by Steinbach and wide receiver Glenn Holt, and fullback Jeremi Johnson rode behind Wilkerson for a 15-yard gain to set up the flea flicker.
Houshmandzadeh claimed his fourth 100-yard game against Baltimore with 106 on 10 catches, his best day of the season.
"Perfect call for that defense," said Houshmandzadeh, who seemed to wait the 26 years between scoreless skeins to wait for the ball to come down while he waited behind badly-beaten Pro Bowl safety Ed Reed. "You get up for the best. I talk stuff to Chris McAlister, but I think he's one of the best corners in the league and Ed Reed is one of the best safeties."
The sellout crowd really rocked and rolled with the two-score lead and forced the Ravens into two false starts before Joseph broke up a third-and-six pass on the sideline with about nine minutes left in the third quarter for one of his four passes defensed.
"It's hard to compare loudest. But it was as loud as I've heard it," said linebacker Brian Simmons of the crowd after he returned from his four-game absence with a pinched nerve in his neck to log five tackles in about 20 nickel snaps.
Field goals give Bengals first-half lead
With wide receiver Chad Johnson registering a mesmerizing 87 yards on seven catches in the first half, the Bengals had rattled off 31 plays to the Ravens' 13 before the final drive of the first half, but Cincinnati twice couldn't dent a Ravens red zone defense allowing touchdowns just 29 percent of the time and had to settle for two field goals from the most accurate active kicker as Graham hit from 23 and 27 yards.
After Johnson roped-and-doped for an eight yard dump pass with cornerback Samari Rolle giving the cushion, the Bengals took Graham's 27-yard field goal with 4:54 left in the half for a 6-0 lead.
It could have been even more. After getting a six-yard touchdown pass taken off the board when Johnson was called for pushing off Ravens strong safety Dawan Landry, the Bengals had to take Graham's 23-yard field goal with 14:49 left in the second quarter for the 3-0 lead.
After Johnson grabbed his third catch of the drive on a 24-yarder in front of Reed to put the ball on the Baltimore 6, the sellout crowd sitting through a light rain grew surly when Palmer hit Johnson on the run in the corner of the end zone, but Johnson got hit with a flag.
"He was grabbing me. He had my jersey and the ref couldn't see it," said Johnson, just missing his fourth straight 100-yard game with eight catches for 91 yards. "I was trying to get away but I couldn't get him off of me. (The interference) was a little mistake."
Then on the next snap the crowd grew even more restless when Palmer lofted a ball to wide receiver Chris Henry in the back of the end zone and it appeared that Rolle held Henry as he went for the ball but there was no flag.
Yet after converting just one of 10 third downs against the Ravens three weeks ago, the Bengals clicked for two on the drive when Houshmandzadeh made a leaping catch over the middle on third-and-four and Johnson matched it when he went high to haul in an 11-yarder on third-and-one.
Johnson quickly bested his work in Baltimore, where had just 32 yards on four catches. His first four receptions netted him 62 as Palmer's pass protection pretty much held up to get the downfield passing game greased. Palmer finished the half with no sacks and 160 yards on 15-of-22 passing for an 89.2 rating.
When Johnson caught a four-yard flare early in the third quarter, it gave him 91 yards and put him into third place past Cris Collinsworth on the Bengals all-time receiving yardage list as the NFL Network analyst called the play.
The defense picked up where it left off following the shutout against the Browns. On the series after Graham's first field goal, Cincinnati came up with a huge stop when Jackson came up to stop running back Jamal Lewis on third-and-one.
After popping off a 15-yard cutback run on his first carry, Lewis still had 15 yards on his first six carries and he finished the half with just 29 yards on 10 carries. Lewis finished with just 61 yards on 17 attempts in a true AFC North slugfest in which Rudi Johnson had just 13 yards on seven carries in the first half.
Jackson was superb in the first half with five tackles as the Bengals turned the tables on the Ravens and blanked them on third down until the play after the half's two-minute warning when McNair broke a 19-yard run on third-and-12. But blown timeouts forced McNair to spike the ball at the Bengals 11 to set up Stover's miss.
On the onside kick at the end of the game, the Bengals called timeout just before Stover kicked it, and were able to get a do-over after checking out the Ravens' scheme.
PREGAME NOTES: The Bengals continued to look to their backups Thursday night when starters Rich Braham, John Thornton and Deltha O'Neal were deactivated for the AFC North showdown with the Ravens at Paul Brown Stadium.
Rookie defensive tackle Domata Peko got his first NFL start as Thornton (knee) missed his first game in his four Cincinnati seasons. Brian Simmons (neck) was active for the first time in five weeks, but Caleb Miller drew his third straight start.
The Bengals probably hoped Simmons could help some on passing downs, but 260-pound rookie Ahmad Brooks also figured to play because 255-pound Ovie Mughelli gives the Ravens one of the top blocking fullbacks in the NFL. Throw in the 245 pounds of Jamal Lewis and the 225-pound Miller is going to need help.
Peko, a fourth-rounder out of Michigan State, has impressed with his leverage and intensity and stands 13th on the team in tackles, and also has a half sack. When Thornton hurt his knee in warmups Sunday in Cleveland, Peko was active in the Bengals giving up a season-low 51 rushing yards.
Making his first appearance of the season in uniform is defensive end Jonathan Fanene in response to the Thornton injury. Fanene, a second-year player, came off the physically unable to peform list this week as he recovers from a hamstring problem.
Braham (knee) couldn't go for the 10th straight week and left tackle Levi Jones (knee) and wide receiver Kelley Washington (hamstring) were each shelved for the fourth straight week.
Rookie linebacker A.J. Nicholson was also inactive for the 10th time in 12 games.
Bengals head coach Marvin Lewis chose to introduce his defense, off its first shutout in 17 years, and the team took the field in black jerseys and white pants trying to improve its 4-9 record in that ensemble.
The Bengals game captains were right tackle Willie Anderson, tight end Reggie Kelly, strong safety Dexter Jackson, defensive end Bryan Robinson, and linebacker Marcus Wilkins.