 Sunday's game is so big that players and coaches are actually admitting it's a big game.
"Every game is important," said head coach Marvin Lewis as he explained why the nicked Willie Anderson is strapping it up this week. "But where we are in the season and the team we're playing, it's a big football game for us. All hands on deck."
How big? Players said this week that Lewis took the unprecedented act of taking them out on the field Monday to correct problems stemming from the Baltimore loss.
"It was a surprise, but it wasn't a bad thing to do. Guys didn't take it that way," said wide receiver T.J. Houshmandzadeh. "Everybody wants to win."
Usually Mondays, or days after games, are reserved for recovery, weight work, and film study and nothing on the field. While they did hit the field, it sounded like it wasn't much more than a glorified walk through. But it was a workout.
"Step and point; cleaning up the things we did wrong in Baltimore," said left guard Eric Steinbach. "It was no punishment. Nobody was complaining. We're going to see (the Ravens) so quickly again (Nov. 30) and San Diego does some of the same things (on defense), so it was a good idea."
Lewis has a 24-hour rule. Players must stop thinking about the previous game, win or lose, 24 hours after it's over."
"We were out there at 1 o'clock, so it was under the 24-hour rule," Houshmandzadeh said. "I think all coaches do that. It wasn't, 'Oh, this is terrible.' We got to work on some things. You can't play San Diego thinking about Baltimore."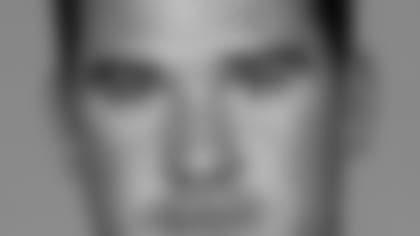 Some of the coaches told the players that there are NFL teams that work on the field Mondays, and Steinbach had no problems with it because he worked outside on Sundays at Iowa in his college days.
"We're refreshed. Maybe it's the kind of thing we do every Monday," Steinbach said. "Start something new."
Chad Johnson called it a "must game," and usually taciturn quarterback Carson Palmer allowed, "As the season progresses, the games definitely get bigger. And when you lose, like we have the last couple of weeks, wins become more important to get."
At 4-4, the scenario is clear. Only two teams in this decade have been .500 at the halfway mark and gone on to the Super Bowl.
"If we want to get it going, we need to start here," Steinbach said. "If we want to make a run, it has to start Sunday. With the time remaining, it could turn into a must game."
Not only is it a must game because the Bengals could fall under .500 for the first time since 2004, but it's also a big game because the Chargers are shaping up to be a team that could very well be competing with them for a wildcard spot if neither can win its division.
The first playoff tiebreaker is head-to-head, which automatically makes Sunday huge. Next is division record. Then after that, it's record in common games and that's another reason Sunday is extra large because the Bengals could always end up in a tie with Baltimore in head-to-head and North record and the Chargers are also one of their common foes.
Heading into Sunday, the Bengals are 4-2 in common games and Baltimore 5-2 with a win over San Diego.
"They're an AFC leader, a team you hope to be battling for a playoff spot," Lewis said.