What a day for the Bengals' last three second-round picks.
The agent for left guard Andrew Whitworth said Friday that he has agreed in principle on a four-year extension that keeps his client in Cincinnati through 2013. Steve Colson said that with incentives the new money can total as much as $30 million for Whitworth, a second-round pick in 2006.
Also Friday, indications from around the NFL are the Bengals have agreed to terms with this year's second-rounder, Coastal Carolina wide receiver Jerome Simpson.
The Bengals don't release announcements of contracts until they are signed, a process that takes place this weekend with players reporting to Georgetown College (Ky.) for Sunday's team meeting and Monday morning's first practice of training camp.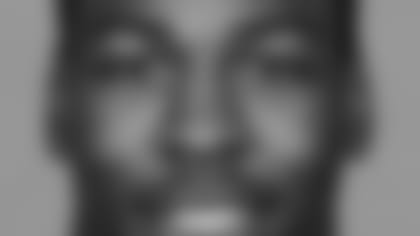 But it was a tough day for running back Kenny Irons, the second-rounder from 2007 waived Friday after he failed a physical, indicating just how difficult his rehab from reconstructive knee surgery has been.
His future with the club and in the NFL remains murky. The Bengals needed Irons' spot to get to the 80-man limit for training camp and they now have 80 players listed on their roster including unsigned draft picks. They had no options to put him on a reserve list heading into camp because he would have counted as part of the 80.
With Simpson in the fold, that leaves only first-rounder Keith Rivers and third-rounder Andre Caldwell as the only draft picks that don't have agreements heading into Georgetown.
In the past, when injured players have cleared waivers, the Bengals have re-signed them but have had to put them on a season-ending reserve list.
Irons, out of Auburn, looked to be the answer to the Bengals' speed back problem during an exciting training camp highlighted by 65 yards on 10 carries in the intrasquad scrimmage. But six days later he tore his ACL on his fourth carry of his career in the Aug. 9 preseason opener in Detroit.
Irons told Bengals.com last week he had some setbacks because of scar tissue, but said the knee had felt better in the last month. Dr. James Andrews performed the surgery back in August in Birmingham, Ala. The Whitworth extension marks the second time in two months that the Bengals have locked up a young starter plucked from the 2006 draft two seasons before the end of their rookie deal.
Back in June the Bengals gave '06 fourth-rounder Domata Peko, a defensive tackle, a five-year extension for similar money. Peko, still just 23, is here until he's 30 while Whitworth's deal runs to his 32nd birthday.
It's literally a huge move for the Bengals because they keep the 340-pound Whitworth's massive versatility (his 28 NFL starts have come at left guard and left tackle) and it may mean they won't look to sign right tackle Stacy Andrews to a long-term deal. Because of four-time Pro Bowler Willie Anderson's injury-laden 2007, the Bengals opted to make Andrews their franchise free agent at $7.5 million this year when they couldn't reach a long-term agreement.
While Whitworth remains at left guard this year, he could become the heir apparent to a healthy Anderson at right tackle at some point beyond '08. At the very least, it gives the Bengals a bunch of options.
In Whitworth and Peko, the Bengals also commit to emerging locker-room leaders and guys who are known for doing good works off the field. While at LSU, Whitworth spearheaded the football team's aid for Hurricane Katrina victims, and last year Peko helped rescue an elderly man in a Northern Kentucky car accident.