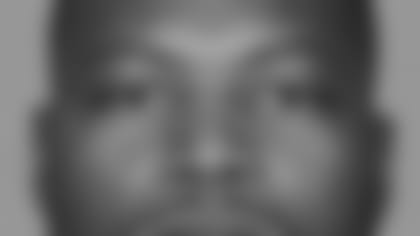 On his way to becoming one of pro sports' most influential agents, Drew Rosenhaus' two M.O.s are getting a deal and listening to his players.
He did both when defensive tackle Michael Myers, a 10-year veteran, text-messaged Rosenhaus during his Paul Brown Stadium visit on Tuesday with "This is the place I want to be."
Rosenhaus confirmed a two-year deal Thursday after brisk talks with Troy Blackburn, the club's director of business development. The Bengals don't announce signings until the player signs the contract.
"Michael is excited about playing for Coach (Marvin) Lewis," said Rosenhaus, best known to Bengaldom as Chad Johnson's agent, as well as Keiwan Ratliff's.
"Obviously it's a team that has a chance to go to the playoffs and with Shaun Smith no longer there he should get some significant time in the rotation," Rosenhaus said. "There's not a lot of depth at defensive tackle in the NFL and I know the Bengals are happy to get a player of Michael's caliber. It seems like whenever I start talking with Troy Blackburn we get something done."
Myers, 31, has played the last two seasons in Denver and last year had a career-high 37 solo tackles. He started every game for the Broncos last season, but his 6-2, 300-pound frame was deemed too small for new defensive coordinator Jim Bates.
Myers, the 100th pick in the fourth round of the 1998 NFL Draft by the Cowboys out of Alabama, played his first six seasons in Dallas before the Cowboys cut him during the 2003 season and the Browns picked him up a month later.
While in Cleveland, Myers played in 23 games with eight starts before Denver traded for him and defensive end Ebenezer Ekuban in exchange for running back Reuben Droughns before the 2005 season.
Myers looks to be taking the place of Smith in a tackle rotation headed by starters John Thornton and Sam Adams, and emerging second-year man Domata Peko.
NFL Network reported the total deal at $1.6 million. It's believed the bonus is $100,000, making the salary cap hit for this season about $850,000. That probably gives the Bengals room to sign one or two more players for similarly near-minimum salary deals.
One of them figures to be a veteran quarterback and another could be Ed Hartwell. Hartwell agent Harold Lewis said the former Ravens and Falcons linebacker landed in Cincinnati late in the afternoon and a dinner was planned with coaches, followed by a Friday morning physical and a meet-and-greet at Paul Brown Stadium.
Although Hartwell went to Atlanta as a middle linebacker, he could also be looked at for both outside spots if the Bengals decide they want to keep Ahmad Brooks in the middle.