The Bengals whittled their roster number to 81 Thursday with the release of cornerback Blue Adams after he didn't practice this spring with an undisclosed injury.
Also, all indications from league sources are that the Bengals have all but agreed to terms with third-rounder Pat Sims, fourth-rounder Anthony Collins, and sixth-rounder Corey Lynch.
That would leave only their top two picks, Keith Rivers and Jerome Simpson, as well as third-rounder Andre Caldwell, not done heading into Monday's first practice.
The Bengals don't announce deals until they are signed, and that may not happen until players report to Georgetown College (Ky.) Sunday.
Also Thursday, the agent for kicker Shayne Graham confirmed in an e-mail that he has had "preliminary" discussons about a potential extension of a deal that ends after this season. The Bengals are believed to be trying to strike an extension with left guard Andrew Whitworth.
The Bengals must not have felt Adams was healthy enough because they were hoping to get another big special teams contribution from him and it only leaves six cornerbacks for the rigors of training camp.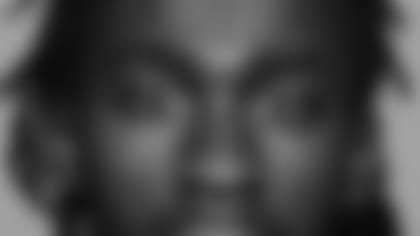 AdamsAdams, a fifth-year player, appeared in 13 games last season during his first year with the Bengals. He had seven tackles to go with 11 special-teams tackles (fourth on the team) and a special-teams forced fumble.
The Bengals must be down to 80 players for Monday's first practice. The unsigned draft picks don't count but if they all sign on time then the Bengals have to cut one more player.
With word that the Patriots have agreed to a deal with the No. 10 pick in the draft, linebacker Jerod Mayo, that should speed up the Bengals' talks with the No. 9 Rivers. The top 16 picks are eligible to sign six-year deals, which the team would no doubt prefer because of proration of bonus over the cap and one more year until free agency.
But according to *The Boston Globe *, Mayo agreed to a five-year contract worth $18.9 million, $13.8 million of it guaranteed. How that impacts what the Bengals and Rivers are doing remains to be seen.
No. 7 apparently isn't close. The Saints expect a long holdout from defensive tackle Sedrick Ellis. Ellis is repped by Eugene Parker, Chris Perry's agent during his 2004 holdout that nearly lasted the entire camp.
ProFootballTalk.com quoted Saints general manager Mickey Loomis as pessimistic.
"They're all just waiting, not wanting to be first, not wanting to be embarrassed by a deal that gets done after they do their deal and frankly, they're looking for some huge increases," Loomis said. "Yes, they'll do a deal if you want to give them some outrageous increase. I just don't know any business where you hand out 20 percent, 30 percent increases every year. You're not going to be in business very long if you do that."
Don't look for Simpson to hold out. Agent Dave Butz's firm, the New York-based Sportstars, is known for getting timely deals. They got one with Bengals No. 1 pick Johnathan Joseph in 2006. Their only significant holdout was a 36-hour job by Jaguars first-rounder Matt Jones a few years ago.
Butz couldn't be reached for a comment Thursday.