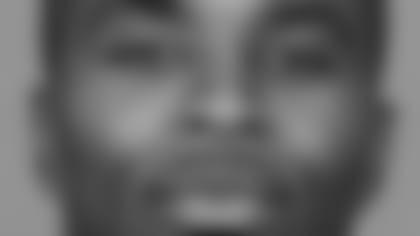 O'NealDeltha O'Neal, to his credit, said all the right things. "I'm here, I'm a Bengal, I'm loving it," and he wouldn't comment if he wanted a trade.
Even right down to mentoring fellow cornerbacks Johnathan Joseph and Leon Hall and how he wants to emulate safety Dexter Jackson and be a team leader.
"They look good. They look like they're going to be the starters," said O'Neal of the Bengals' last two No. 1 picks. "They're the future. My time is two years. Hopefully, it goes right and they'll pay me. I got to a thing in '05. I talked to them about a contract, but they're like 'Focus on football,' and that's what I did. I focused on football. That's the business aspect of it."
And O'Neal's decision to show up Friday for the first day of the Bengals minicamp after missing the first six voluntary sessions was a solid business decision.
Yes, he admitted frustration the Bengals didn't come to him after his big 10-pick year in '05 and give him a big-time contract extension to match other top cornerbacks. He indicated Friday that he had talked with the front office then and now, and it just isn't happening after he took what can be viewed as a generous five-year, $10ish million deal because he was trying to get out of Denver before the 2004 season.
But whiffing this weekend could have cost him about $108,000 in fines—$8,000 for missing a mandatory three-day event, plus the maximum 25 percent of his signing bonus the Bengals could have taken for conduct detrimental—and it wouldn't help any theoretical trade talks.
"At this point it would be unproductive not to approach it positively," said Steve Feldman, O'Neal's agent. "His career options are pretty limited right now. The thing to do is to play as well as he can play and either a team comes hard after him or the Bengals rip up his contract and pay him."
The latter seems unlikely because the big money at cornerback is now ticketed for Joseph and Hall. But the Bengals need O'Neal, at age 30 and in his eighth season, to start now because of Hall's lack of seasoning.
"J-Joe is going to be fine. You don't really need to tell J-Joe anything," O'Neal said. "He just needs time. He's young, a great talent. He's fast, he has to learn how to catch. He's going to be a great corner. Leon, I don't know too much about. I'm going to be here to support them." HallKnow this. Hall is about as close to a lock as any guy the Bengals have drafted in the last 20 years. Secondary coach Kevin Coyle said Friday, "You tell him once how to do something and he does it. He gets it the first time for the most part. That, along with his natural ability, and he'll be fine."
While O'Neal insists he doesn't think he had that bad of a year in 2006, the Falcons apparently never offered a fourth-round pick for him. No team, apparently, has called.
But given that the Bengals feel they need him to play and the fact they think he's paid fairly enough with a deal that can make him close to $3 million this year with two years left on the contract, they have most likely not put him on the trading block or given Feldman permission to seek a trade.
It was Feldman who helped find a deal for running back Corey Dillon when Dillon was still under contract before the 2004 season and the Bengals sent him to New England for a second-round pick.
But the Bengals had Rudi Johnson to replace Dillon, and Dillon had lost a lot of respect in the locker room, respect that O'Neal still has. The Bengals made a playoff run with Johnson. The Bengals won a division title with O'Neal going to the Pro Bowl and fell a game short of the playoffs without him at the top of his game and injured last season.
"When I think of the Cincinnati Bengals defense he's one of the first names that comes to my mind," said quarterback Carson Palmer. "He's one of the best cover corners in this league."
Still, O'Neal didn't have to be as upbeat and talkative with the media as he was Friday. Maybe he'll get credit for that. He didn't get much for playing hurt last season with a bad shoulder during the last month after missing a month.
"I know. I didn't. But now that y'all are here, you all tell them. Let them know," O'Neal said with a smile when told he didn't get much credit for playing hurt.
"I was just trying to fight for my team; I always want to do best for my team. ... You could say I came back too early. Just trying to make that run for the playoffs," O'Neal said. "After I got hurt I wasn't 100 percent. But I'm not going to put that out in my excuse because I got out there. If I wasn't 100 percent, it's up to me to either to go out or sit down."
O'Neal indicated he'll be here for training camp, and he certainly showed Friday he's not going to give away any money to fines for missing work. But he is a little perplexed that the coaches, particularly head coach Marvin Lewis, became so upset about one play from last year.
In '05, when O'Neal picked off a Bengals-record 10 interceptions on the way to his second Pro Bowl, he never got beat on a pass of 25 yards or longer.
But a journeyman wide receiver named Malcolm Floyd last year sparked San Diego's stunning comeback by strafing him on a 46-yard touchdown on the first play of a drive less than two minutes after the Chargers cut the lead to 28-14. It's the Nov. 12 play where O'Neal hurt the shoulder, so it festered for about a month before he got back on the field.
"That's the only thing," O'Neal said of the two seasons. "That's one thing I don't know why everybody (got so upset). That's just one play. Everybody messes up one play. If you look at all the plays before that, I played well. You didn't hear anything bad about me. Maybe a couple of mental mistakes, but other than that I played well. In the second half after I got hurt, it was shaky then, but I wasn't 100 percent."
It's not the first time Lewis went after O'Neal publicly. He did it just a few weeks ago. Lewis could accept when O'Neal told him it was to take care of some personal things, but when he told Lewis he was going to come and then didn't, that heated his head coach.
On Friday they both admitted Lewis feels he needs to administer tough love with O'Neal in an effort to draw out Pro Bowl consistency, and O'Neal seemed to buy it, although he did say he talked to Lewis only briefly Friday.
O'Neal says he's healthy now. He says the injuries (his knee scope came around slowly last June and July) and not the dissatisfaction about failing to get a raise after '05 were the main reasons he didn't repeat the Pro Bowl.
But they sense a new feel in the secondary.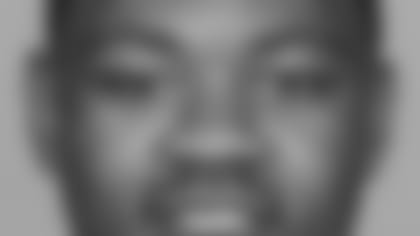 RatliffKeiwan Ratliff, the second-rounder from 2004 who has never been able to convince the coaches he can be a solid nickel corner, has them raving this spring and he lined up opposite Joseph with the first defense Friday.
Coyle, always impressed with Ratliff's smarts and presence, has noticed he's playing "with a little more burst," and praised Ratliff for how fiercely he's competed against both the run and the pass.
"Keiwan is one of the smartest defensive players I've been around in college and the NFL," Palmer said. "He just understands the game. He understands concepts of offenses, not just a certain route. He's been kind of waiting for his opportunity. He's had Tory James and Deltha in front of him, so it's been tough for him. He plays well against Chad (Johnson), he's played well against T.J. (Houshmandzadeh). He just really hasn't had his opportunity yet and he's just waiting for it."
As for Ratliff, he shrugged. When asked what he's done differently, he offered, "Nothing. I'm just getting a lot more opportunity to do it now. When Deltha didn't show up, I'm next in line as far as experience so they threw me in that spot."
Houshmandzadeh, making his first appearance of the spring, had no trouble noticing him. Or the rookie safeties.
"Marvin White looked good to me," said Houshmandzadeh of the fourth-rounder that ranged from the middle of the field Friday afternoon to pick off a long Palmer-Chad pass.
"Keiwan looked great," Houshmandzadeh said. (No.) 41, I don't even know who that is (seventh-rounder Chinedum Ndukwe), but he's big and he looked good. We look a little faster and more athletic, and wait until we get Madieu (Williams) back (from a sore hamstring). It's only flag football. But Deltha broke up a few balls, and they looked good."
No one doubts that O'Neal is going to show up and be ready. He admitted he was rusty Friday, but the money won't hang over his play, he says, and his teammates agree.
"That stuff doesn't matter when you get out here," Houshmandzadeh said. "You're just trying to dominate the guy in front of you."
Ratliff: "Everyone knew No. 24 would be ready when the bell rang today. And whether it's the first preseason game or the fourth preseason game or even Monday night (the Sept. 10 opener), we know he'll be there." The only question is what Deltha are you going to get. The Pro Bowl Deltha? Or the injury-plagued Deltha?
At least on Friday, he was there for the getting.