The frustration is palpable for A.J. Green.
The Bengals' frustration is at historic levels after Thursday night's 13-9 loss at Paul Brown Stadium to the Texans has put their season in jeopardy and their offense in the record books. And none are more frustrated than six-time Pro Bowl wide receiver A.J. Green.
While the Texans had absolutely no tight ends around wide receiver Deandre Hopkins and no receivers of note, their rookie quarterback threw the ball to him 13 times, seven times in the final killing drive that left just 1:58 on the clock and no hope.
"We can live with Andy (Dalton) missing a throw here and there, but we have to be able to get our playmakers the ball in crunch time. That's it. That's what it comes down to," said Green, who had eight targets the entire game for 67 yards on five catches. "We're not doing that."
Throw in the fact that old friend Johnathan Joseph and the other starting cornerback, Kevin Johnson, both were out of the game in the fourth quarter and the Mystery of The Missing Touchdown intensifies. They are 0-2 on the season, 0-6 in the red zone for TDs and as every Cincinnati school kid knows, no Bengals team has ever reached the postseason starting 0-2.
As if to sum it all up on a night tight end Tyler Eifert had a TD taken away because he stepped out of bounds first, with the Bengals needing that winning touchdown in the last two minutes, Dalton overthrew Green on  a deep ball Green said he never saw.
"He's not struggling; he's just had bad breaks. It's a lot of things," Green said. "I think Andy is playing well."
These are tender times. Told of Green's comments, cornerback Dre Kirkpatrick punted.
"He's as big as it comes on this team. If he said that, I'll put it on him," Kirkpatrick said. "I won't elaborate on anything like that, especially right now."
Dalton, who failed to throw a touchdown pass in back-to-back games for the first time since 2014 and for just the third time in his career, is just as befuddled as everyone else when it comes to six red-zone trips this season.
"We just haven't been able to make a play down there. That is what it's coming down to," said Dalton, who lingered longer than usual before doing his news conference. "We had a couple third and long situations, which makes it tough as well. We have to look at it, and find a way to correct it because you have to score touchdowns. If you are going to win in this league, you have to score touchdowns, and we haven't done that. We have to get it fixed."
What they have to fix is an offense that is re-writing the wrong record book. According to Elias, not since the 1939 Eagles, when Paul Brown was still coaching high school, has a team not scored a touchdown when the first two games are at home. And not since the 1949 Packers has a team scored so few points when the first two games are at home.
Plus, it's the first time they've failed to score touchdowns in back-to-back games since backup quarterback Ryan Fitzpatrick pinch-hit for Carson Palmer in 2008.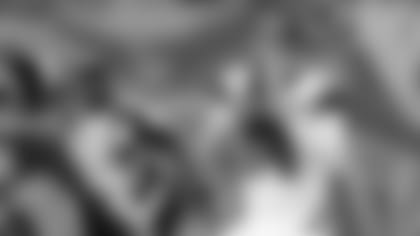 Andy Dalton didn't get the big-bounce back game they needed.
Forget the '49 Packers. The '17 Packers loom, in nine days and Green says it all seems so basic since foes are only playing one coverage.
"Cover two cloud," he said of the zone coverage tilted to him. "We've got to find a way to beat that coverage because everybody is going to play us l like that. When we're playing from behind we have to have some shot plays.  
"Yes, I'm very surprised," Green said of the flat line. "We practice well and we get into the game and we get out of character.. I don't know what we're doing out there."
All but 17 of his yards came on a 50-yard fling thrown into the middle of the field. Green hung in the air and fought off old friend Johnathan Joseph and safety Marcus Gilchrist.
"I went up between three dudes. I'll go up and get it no matter the coverage," said Green, which is as close as he'll come to calling for the ball. "I think the play is called to me, it's just not coming to me."
The red zone has become numbingly consistent. Dalton has ended up scrambling out of the pocket and throwing it away when Green gets shaded.
"We've never had problems in the red zone since I've been here," Green said. "(But) the last couple of games, even in the preseason. It's nothing we haven't seen before, it's just about executing the play."
The ultimate in tease was Eifert catching the non-TD in the middle of the third quarter from 12 yards out, where he always caught those 13 TDs in 2015. The song played, the Bengals exulted, the crowd of 52,942 let loose a year of waiting. Dalton scrambled and scrambled and could have thrown it to Green right in front of him.
Eifert had the six, but his foot crossed the line first as he broke off the route for Dalton.
"I was scrambling. I had my eyes on the quarterback. I need to be more aware. That's pretty basic stuff. It should never happen," Eifert said. "We have so many good players. We all have to look in the mirror and be accountable for our own individual matchups. It starts there. The performance tonight was not acceptable and we have to find a way to do better." Dalton could only shake his head. 
 "I looked up there, and he was open. I didn't see him step out," Dalton said. "The way he was acting like he was open, I don't think he knew he stepped out. For me, I just saw him open and threw it to him."
That's the way it's going. First-round pick John Ross also made dubious history when he fumbled away his first NFL touch late in the first quarter to set up Houston's field goal that made it 3-0 as he picked up 12 yards on a reverse.
"I should be higher and tighter with the ball. It was a good play by him. He got his helmet on the ball," Ross said. "It's my first game, and I got my feet wet a little bit. You're always going to learn stuff like this. I was also told that one play doesn't make your NFL career. I've got a lot more opportunities to come."
History? A.J. Green is visibly upset. That's no footnote.
"We just have to find a way," Green said. "I don't know what. "'I'm not the coach. We just have to find a way."
Cincinnati Bengals host Houston Texans in week 2 of the regular season at Paul Brown Stadium 9/14/2017